Artificial Intelligence (AI) is already impacting our everyday life: may it be with personalized marketing activities, security technologies, medical diagnosis, or self-driving vehicles. Artificial intelligence is even used to create works of art, such as paintings and music compositions.
But what exactly is behind this buzzword "Artificial Intelligence"?
This online program aims to provide a fundamental understanding of Artificial Intelligence and create an awareness of the importance of this topic. Furthermore, the participants are given the opportunity to engage with this topic in depth and to develop first concepts of what AI means for their own organization.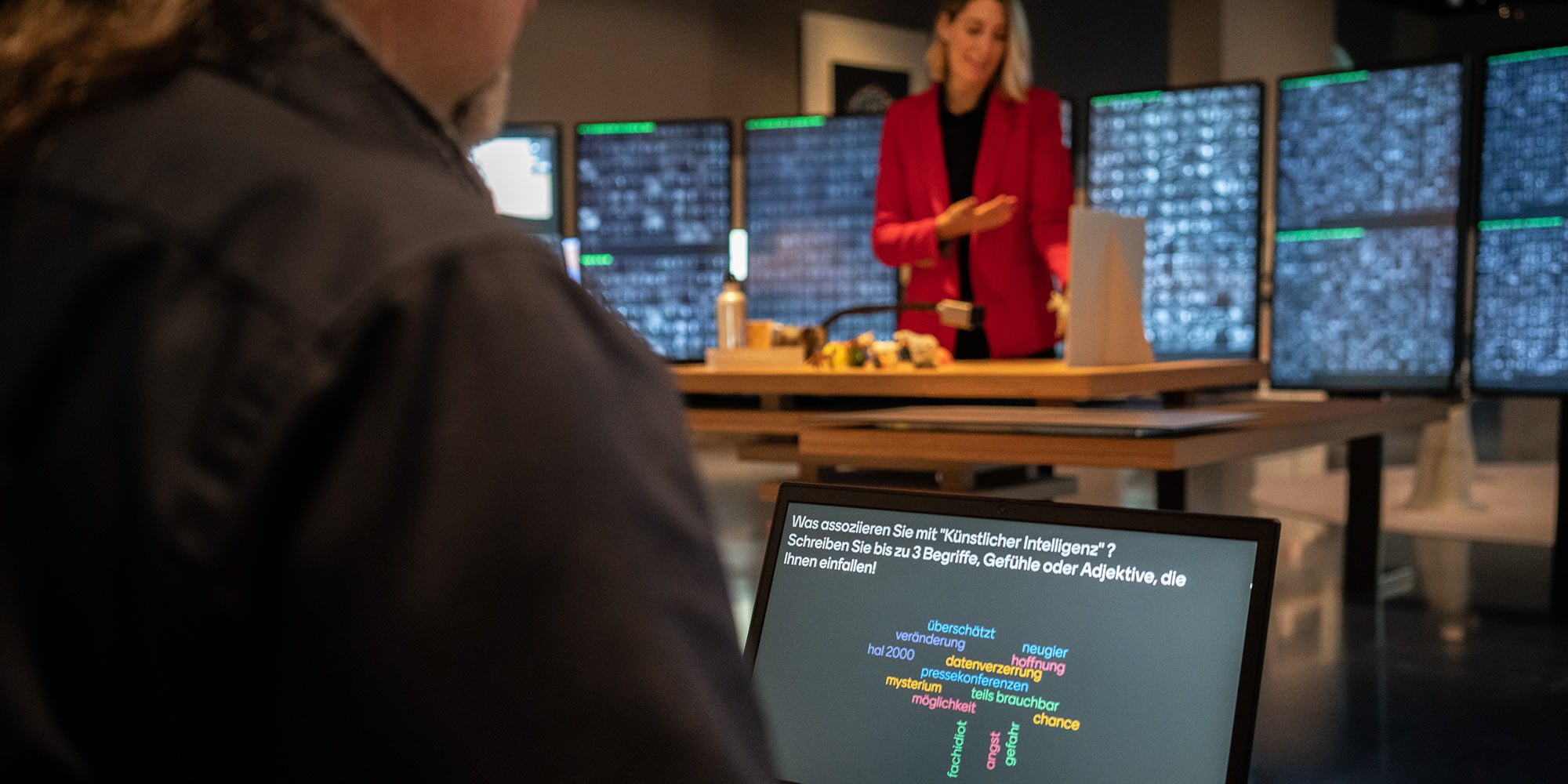 Target Audience
This online program is suitable for employees of private sector companies as well as public institutions. The program was designed as an interactive workshop for further education of your employees.
| | |
| --- | --- |
| Duration | 4 to 5 hours |
| Format | The program has been created as an interactive virtual workshop that draws upon the current exhibition "Understanding AI" in the Ars Electronica Center. It will be conducted online via Zoom with the integration of Mentimeter and Miro. |
| Language | English or German |
| Preparation | 30min preparation on the part of the participants is necessary. |
| Number of participants | max. 15 |
| Fee | upon request |