Das Panel "Artificial Stupididity" lädt KünstlerInnen des Ars Electronica Festivals ein, ihre Erfahrungen im Kontext von AIxMusic auszutauschen. Das Thema KI bekommt aktuell große Aufmerksamkeit in den Medien und wird kontrovers behandelt. Moisés Horta Valenzuela (MX/US), Artemi-Maria Gioti (GR), Alex Braga (IT) und Ali Nikrang (AT) diskutieren unter der Moderation der in Berlin lebenden Künstlerin Portrait XO (US) über die (De-)Mystifizierung des Hypes um KI und konzentrieren sich dabei auf die Grenzen und Möglichkeiten der KI in der Musik.
Moderation: Portrait XO (US)
Speaker: Moisés Horta Valenzuela (MX/US), Artemi-Maria Gioti (GR), Alex Braga (IT), Ali Nikrang (AT)
Video
Biographies
Alex Braga (IT) straddles many worlds. He is a musician, a conceptual artist and an inventor. Regardless of the hat he is wearing, though, his goal remains the same; "to find the infinite inside the finite boundaries of our world." As a conceptual artist this involves thinking of ways in which he can throw himself into the unknown, creating pieces that evolve from pure simplicity into infinite complexity.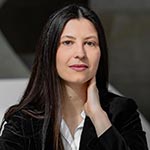 Artemi-Maria Gioti (GR) is a composer and artistic researcher working in the fields of artificial intelligence, musical robotics, collaborative and participatory sound art. Her compositions include works for solo instruments, ensemble, live and interactive electronics and have been performed in Greece, Austria, Portugal, Germany, Denmark, Canada, The Netherlands and in the USA. She studied Composition at the University of Macedonia (Greece), Electroacoustic Composition at the University of Music and performing Arts of Vienna, and Composition – Computer Music at the Institute for Electronic Music and Acoustics (IEM) of the University of Music and Performing Arts of Graz. She is currently pursuing her doctoral degree at the same university in the field of Music and AI. She is a member of the electronic duo intra-sonic (Visda Goudarzi and Artemi-Maria Gioti) and the artist/curator collective meta.ξ (https://www.metaksi.com/).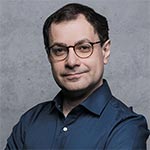 Ali Nikrang (AT) is a Key Researcher & Artist in Ars Electronica Futurelab. He has his background in both computer science (Johannes Kepler university in Linz) and classical music (composition and piano performance, university Mozarteum in Salzburg).
His research interest includes creative and interactive applications of artificial intelligence systems.
https://ars.electronica.art/futurelab/team/ali-nikrang/
Moisés Horta Valenzuela (US/MX) AKA is a sound artist, technologist and electronic musician from Tijuana, México working in the fields of computer music and the history and politics of emerging technologies. He is currently based in Berlin where he works on new compositions and sound art installations using machine learning while pursuing a Masters degree in Sound Studies and Sonic arts at the University of Arts Berlin.
Portrait XO (US) is a hybrid audiovisual artist currently residing in Berlin. Supported by Music Board Berlin, she has been growing her music making process and performances with emerging technologies such as AI, AR, VR, and XR. She recently won the Eurovision AI Song Contest Jury Vote in collaboration with Dadabots, and completed her artist residency at Factory Berlin x Sonar+D. She researches computational creativity, human-machine collaboration, and explores new formats & applications for forward-thinking art and music. Born in LA and raised in London heavily inspired by emerging technology, she pushes to evolve traditional and non-traditional approaches to music making and immersive installations.