Interdisziplinäre Zusammenarbeit zwischen Kunst und Wissenschaften kann zu Spannungen und Unsicherheiten zwischen kreativen PartnerInnen mit unterschiedlichem Hintergrund führen.
Wie können wir diese Momente überwinden, und sind sie integraler Bestandteil eines jeden kollaborativen oder emergenten Prozesses? Welche Rolle spielt die Zusammenarbeit von Kunst und Wissenschaft bei der Bewältigung der globalen Herausforderungen im Jahr 2020? Unter dem Vorsitz von Richard Glover und Martin Khechara nehmen TeilnehmerInnen und ForscherInnen des Forschungsprojekts STARTS Methodologies der University of Wolverhampton an diesem digitalen Ideenaustausch teil.
Moderators: Richard Glover (UK), Martin Khechara (UK)
Speakers: Giulia Tomasello (IT), Tommaso Busolo (IT), Christian Cherene (ES), Norma Deske (DE), Pei-Ying Lin (TW), Miranda de Graaf (NL)
Biographies
BeAnotherLab (INT) is an interdisciplinary transnational group dedicated to understanding, communicating and expanding subjective experience as a means to facilitate action across identity faultlines. Since 2012 the group has used techniques from VR, cognitive science and performance to develop applications in artistic, scientific, social, healthcare and educational contexts with emphasis on the impact of their work in people's lives. Their work is based on an inclusive distributed model of action-research and collaborative design methods.
Tommaso Busolo (IT) is a materials scientist and the co-founder of ALMA. He is currently finishing his PhD in smart textiles at the University of Cambridge, where he has developed fibers capable of transforming body movement into electricity. Tommaso has worked as a scientist across several industries from Formula 1, to medical devices to international development. At ALMA, he combines his deep technical expertise with his drive to develop innovative products that challenge taboos in female health.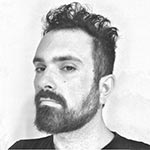 Christian Cherene (ES) is a Facilitator / Educator / Field-researcher / Artist. His independent practice is concerned with emergent critical practices within 'AI', futures studies, and community resilience.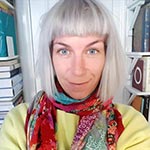 Norma Deseke (DE) is a PhD candidate in Anthropology at the University of Cambridge and visiting researcher at Stockholm University. Her thesis explores the laboratory practices of creative professionals, predominantly artists and makers as technology designers.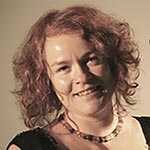 With a background in Arts and Technology Dr Denise Doyle (UK) is a Reader in Digital Media at the University of Wolverhampton, Adjunct Professor for Digital Futures at Ontario College of Art and Design University (OCADU), Toronto, Canada and Principle Editor of the Journal of Virtual Creativity (formally Metaverse Creativity), Intellect, UK. She is currently Project Lead for Investigating Successful STARTS Methodologies (2019-21). She edited the artist-led book New Opportunities for Artistic Practice in Virtual Worlds (2015).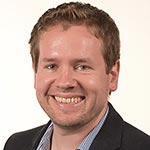 Richard Glover (UK) is a composer and writer, and is Reader in Music at the University of Wolverhampton. His portrait cd Logical Harmonies was released in 2013, and his music has been performed internationally by ensembles such as the Bozzini Quartet, Musikfabrik, and the BBC Concert Orchestra. He has published texts on minimalism and perception in music, including the co-authored book Being Time: Case Studies in Musical Temporalities with Bloomsbury.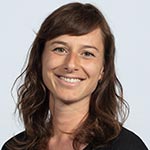 Dr. Miranda de Graaf (NL) is an assistant professor at Erasmus MC. She received a Marie-Curie Fellowship to work on the role of sugars in the evolution of influenza. Together with the artist Pei-Ying Lin she received the BADawards. Her research combines virology, molecular biology, phylogeny and glycobiology to elucidate the evolution of norovirus. She is currently investigating sewage surveillance as early detection method for SARS-CoV-2 outbreaks. She is responsible for the coordination of global Noronet, a network for sharing virological, epidemiological and molecular norovirus data.
Martin Khechara (UK) is an Associate Professor for engagement in science technology engineering and maths (STEM) at the University of Wolverhampton. Martin is an educator, a science communicator, presenter, writer, comedian and performer and believes in that study at university can change lives. He is a champion of social change and actively works in the community to bring the magic of STEM subjects to those that need it the most.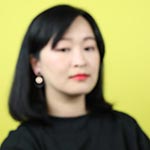 Pei-Ying Lin (TW) is from Taiwan and based in the Netherlands. She focuses on exploring science and human society through artistic methods, and she is particularly interested in building a common discussion ground for different cultural perspectives regarding elements that constructs our individual perception of the world. Recently she has been focusing on manipulating the boundary of invisible/visible, living/non-living and finding ways to build tools and methods that facilitate such explorations.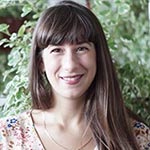 Giulia Tomasello (IT) is a designer committed to women's healthcare and its innovation, combining biotechnology and interactive wearables. Winner of Re-FREAM, STARTS Prize and WORTH Partnership, awarded from EU Horizon 2020, for her projects Alma, Future Flora and Rethinking the Bra. Giulia offers a new deeper knowledge of women's wellbeing, developing innovative tools in the intersection between medical and social sciences. Coded Bodies is her teaching platform designed to learn basics of soft wearables and an exploration of biological textiles.