This project addresses the gaps in the exploration of human and plant perception to get a deeper understanding of the bioelectric nature of each and their reaction to the sound environment.
The artwork is a video installation that allows the audience to visualize the reactions of humans and plants to a common stimulus: live music. The installation is the result of several sessions where the brain activity of humans was measured jointly with electrical oscillations in plants, using a sensor developed by the artists.
The Fast Fourier Transform allows us to extract data from plants and humans and compare both. Finally we visualized the data through a graphic representation generated by an algorithm created by the artists, which allows us to find patterns between both living beings.
Video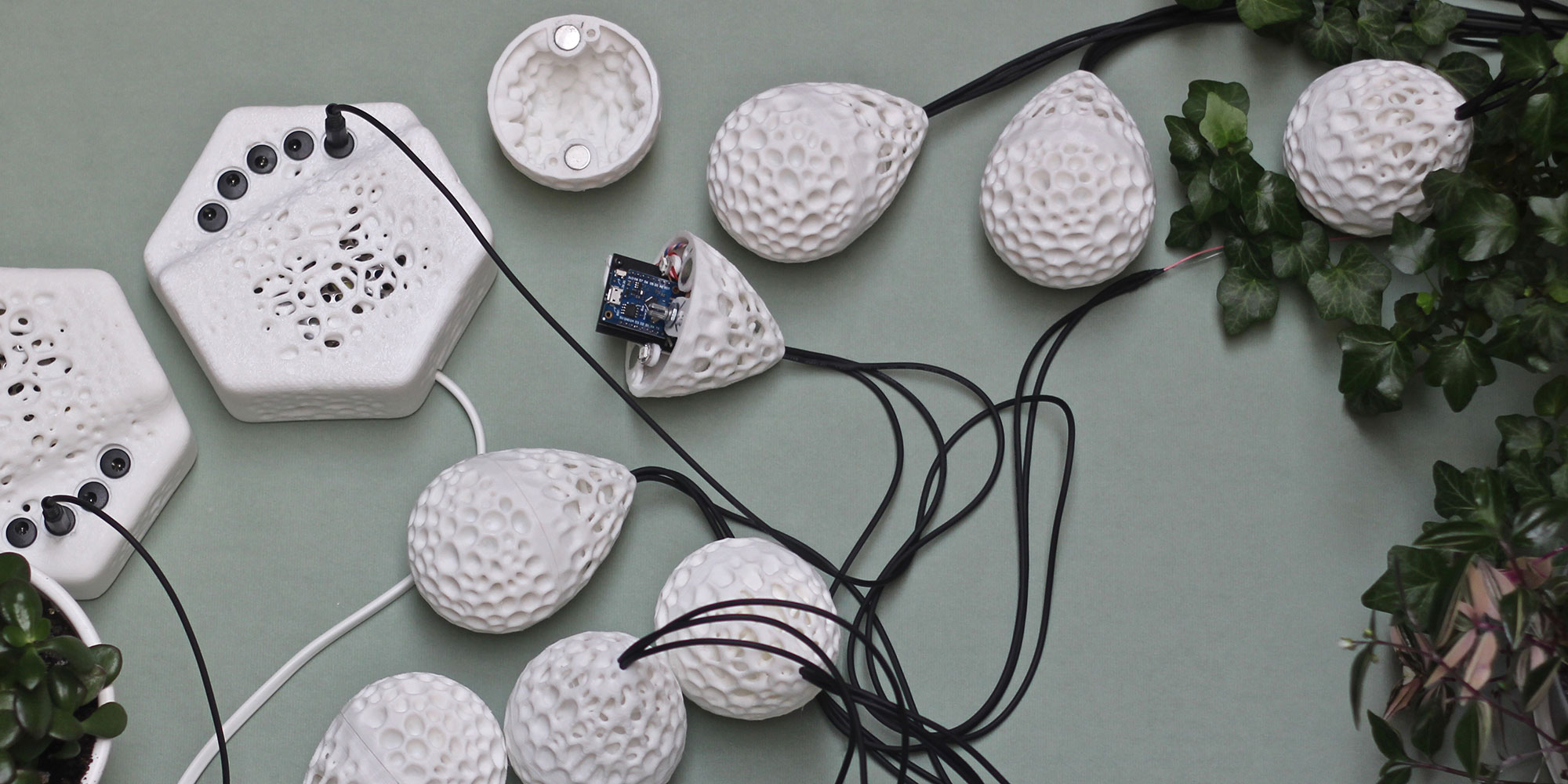 Project Credits / Acknowledgements
These video commissions are co-funded by the Creative Europe Programme of the European Union in the framework of EMAP/EMARE.
Biography
They began working together in 2009. María is an artist and researcher, with a PhD in Fine Arts from the University of Vigo. Alberto is an artist and technologist with experience in system design, interactive environments and robotics.
Their joint practice focuses on the hybridizations between cyborgs and wearables as a paradigm of the extension of human sensorial capabilities and the creation of complex systems that promote communication and understanding between humans and plants.