As a physical embodiment of AI, morphing material is an emerging concept in science and technology. However, solely technological-driven solutions are often short-sighted, biased, and sometimes misled.
We use our own voice and creations to interpret and reinterpret the meaning of morphing materials. When our physical bodies are separated by a global pandemic, our minds are still together.
Through the video, morphers from Morphing Matter Lab hope to bring audiences out of reality for a moment, to create a hopeful world where morphing matter can contribute to solving the social, environmental and political crises we are facing.
| | |
| --- | --- |
| Thu, 10.09.2020, 15:45 – 16:00 | Ars Electronica Selection Channel |
| Fri, 11.09.2020, 13:15 – 13:30 | Ars Electronica Gardens Channel |
| Sat, 12.09.2020, 12:45 – 13:00 | Ars Electronica Selection Channel |
Video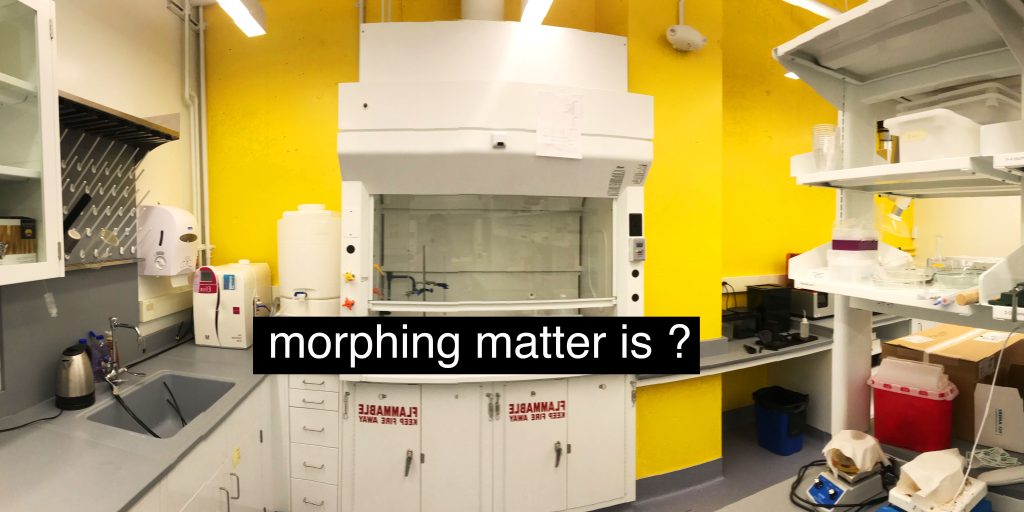 Project Credits / Acknowledgements
These video commissions are co-funded by the European Commission's DG CONNECT, in the framework of the Horizon 2020 programme of the European Union under the S+T+ARTS initiatives Regional STARTS Centers.
Biography
Morphing Matter Lab was founded in 2017 at Carnegie Mellon University by Lining Yao. Before the pandemic, the lab referred to a specific location on campus of Carnegie Mellon. In 2020, however, the lab is everywhere ―at a morphers' home, on a beach, or in the field. Morphing Matter Lab sits at the intersection of design and morphing materials. We discover morphing principles, design material architecture, invent fabrication methods, and develop computational tools for robotic morphing matter. The lab aims to turn fictional futures into the tangible present.