Als physische Verkörperung der KI ist das Morphing-Material ein neues Konzept in Wissenschaft und Technik. Allerdings sind rein technologieorientierte Lösungen oft kurzsichtig, befangen und manchmal irreführend.
Wir verwenden unsere eigene Stimme und unsere eigenen Kreationen, um die Bedeutung von Morphing-Material zu interpretieren und umzudeuten. Selbst wenn unsere physischen Körper durch eine globale Pandemie voneinander getrennt sind, ist unser Bewusstsein noch verbunden.
Mit diesem Video hoffen die Morpher vom Morphing Matter Lab, das Publikum für einen Moment aus der Realität zu holen und eine hoffnungsvolle Welt zu erschaffen, in der Morphing Matter zur Lösung der sozialen, ökologischen und politischen Krisen beitragen kann, mit denen wir konfrontiert sind.
| | |
| --- | --- |
| Thu, 10.09.2020, 15:45 – 16:00 | Ars Electronica Selection Channel |
| Fri, 11.09.2020, 13:15 – 13:30 | Ars Electronica Gardens Channel |
| Sat, 12.09.2020, 12:45 – 13:00 | Ars Electronica Selection Channel |
Video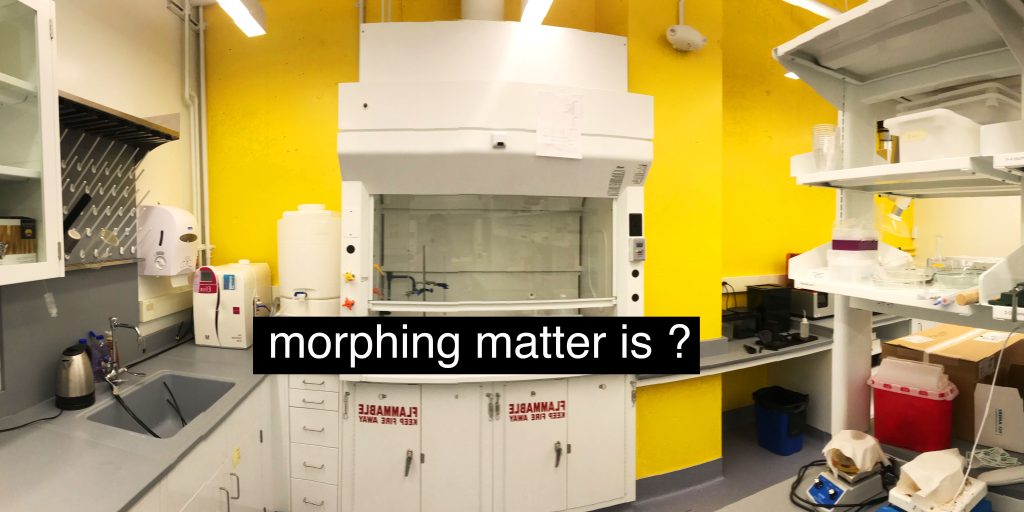 Projekt Credits
These video commissions are co-funded by the European Commission's DG CONNECT, in the framework of the Horizon 2020 programme of the European Union under the S+T+ARTS initiatives Regional STARTS Centers.
Biografie
Morphing Matter Lab was founded in 2017 at Carnegie Mellon University by Lining Yao. Before the pandemic, the lab referred to a specific location on campus of Carnegie Mellon. In 2020, however, the lab is everywhere ―at a morphers' home, on a beach, or in the field. Morphing Matter Lab sits at the intersection of design and morphing materials. We discover morphing principles, design material architecture, invent fabrication methods, and develop computational tools for robotic morphing matter. The lab aims to turn fictional futures into the tangible present.