Alma is a wearable biosensor designed to monitor vaginal fluids. We strive to support and educate women about their intimate health through technology. Giulia Tomasello, designer and co-founder of Alma, will guide you through the research and prototype development at the Fraunhofer IZM TexLab in Berlin. This journey is supported by Re-Fream and EU Horizon 2020. We want to thank all the women that have participated in the Alma meets Flora survey and in the co-design workshops. You helped us develop the educational tools and methodologies required to shape the conversation around intimate female well-being and health in our society.
| | |
| --- | --- |
| We, 09.09.2020, 19:15 – 19:45 | Ars Electronica Selection Channel |
| Fr, 11.09.2020, 10:25 – 10:50 | Ars Electronica New World Channel |
| Fr, 11.09.2020, 13:30 – 13:55 | Ars Electronica Gardens Channel |
| Sun, 13.09.2020, 08:00 – 08:25 | Ars Electronica Gardens Channel |
Video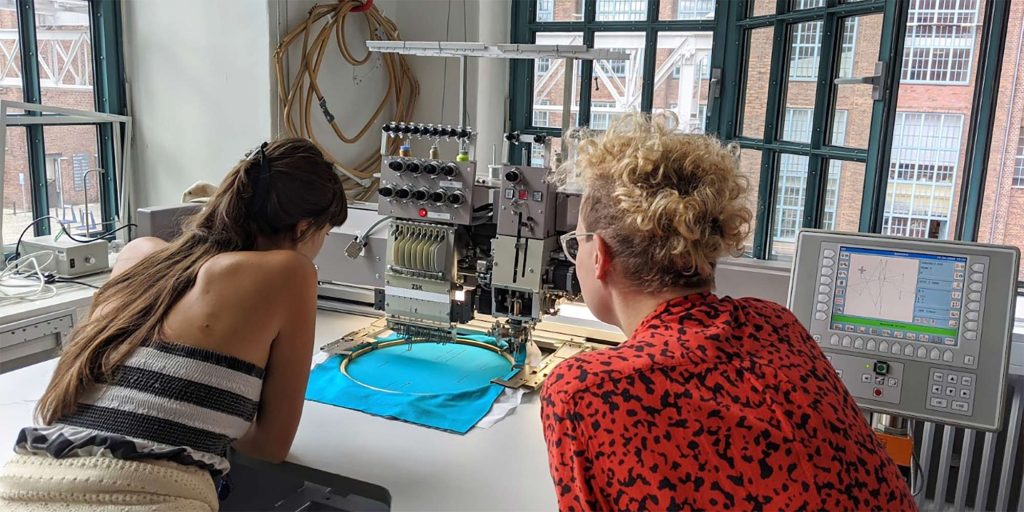 Project Credits / Acknowledgements
These video commissions are co-funded by the European Commission's DG CONNECT, in the framework of the Horizon 2020 programme of the European Union under the S+T+ARTS initiatives Regional STARTS Centers.
Biography
Giulia Tomasello is a designer committed to women's healthcare and its innovation, combining biotechnology and interactive wearables. Winner of Re-FREAM, STARTS Prize and WORTH Partnership and awarded by EU Horizon 2020 for her projects Alma, Future Flora and Rethinking the Bra. Giulia offers a new, deeper knowledge of women's wellbeing by developing innovative tools at the intersection of the medical and social sciences. Coded Bodies is her teaching platform, designed to educate on the basics of soft wearables and for the exploration of biological textiles. She is currently a visiting lecturer at Politecnico di Milano. She recently won the World Omosiroi Japanese Award for her multidisciplinary work.