Media Art Accompanies Austria's EU Council Presidency
Austria succeeded Bulgaria as EU Council President on July 1, 2018 and will hold this position until the end of the year. ART for ART Theaterservice GmbH invited Ars Electronica Solutions to assume responsibility for the media art accompaniment at the main venue, Austria Center Vienna, and to produce two attractive installations there.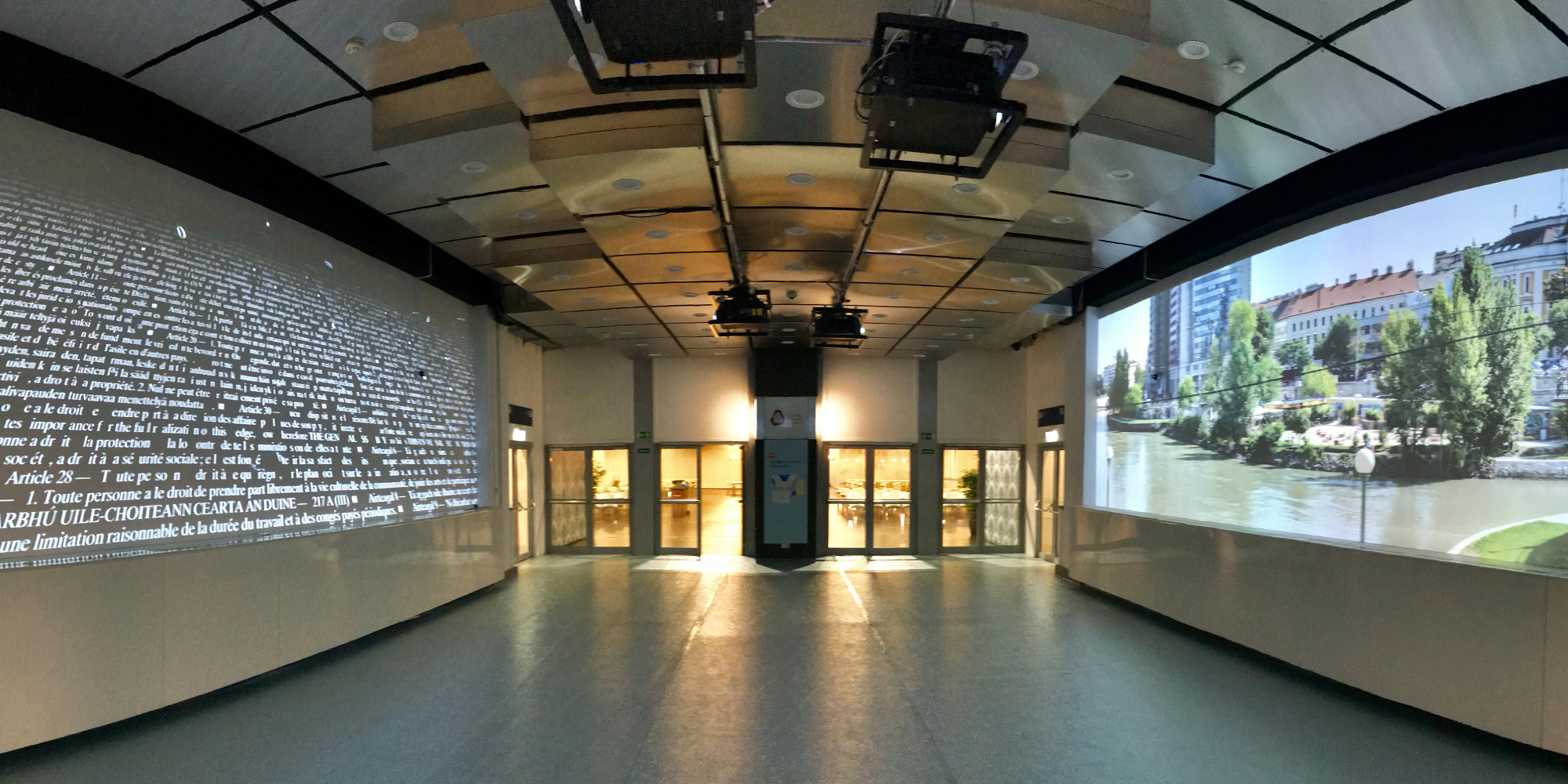 At the event venue's central meeting point, two walls facing each other are visually highlighted by means of projections. On one, the General Declaration of Human Rights is the centerpiece of the content. In artistically staged TextScapes, the charter's wording is transformed into a virtual snowfall of letters. Thus, the individual components of the General Declaration of Human Rights in all 24 official EU languages sprinkle down the wall; once at the bottom, they reassemble into texts that, in turn, form the topography of a landscape. What emerge in this way are mountains and valleys, all of them constantly in motion. Juxtaposed to it on the opposite wall are real-world images of Austria—breathtakingly beautiful views highlighting this country's beauty.
The second installation is a multimedia portrayal of Europe as a landscape of innovation. Prizewinning projects honored for their innovativeness and creativity in the fields of commerce, science and culture underscore the Old World's strength in state-of-the-art developments too—artificial intelligence, robotics, smart cities, the internet of things and autonomous mobility. Fascinating work singled out for recognition with a STARTS Prize or the Prix Ars Electronica, the results of R&D at Ars Electronica, and other projects carried out in EU member states are depicted on 27 monitors.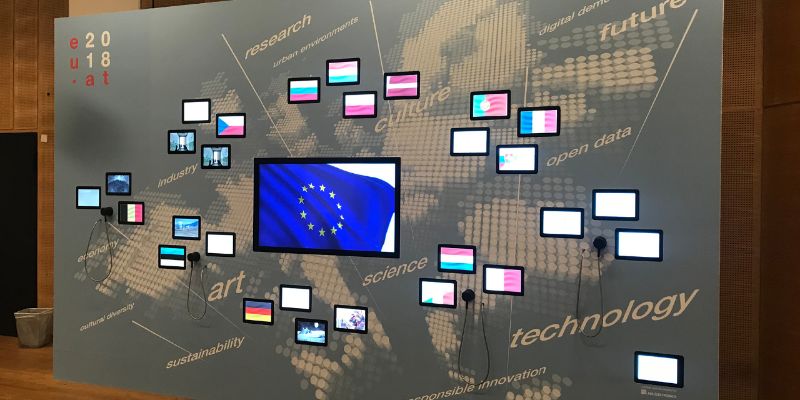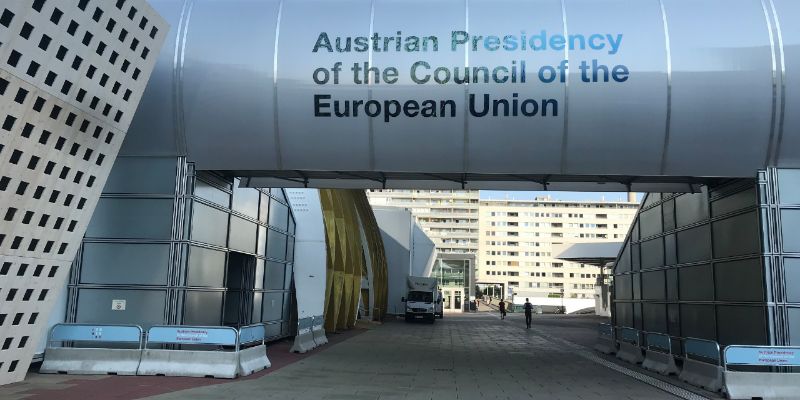 Project Credits: Ina Badics, Florian Cossee, Stefan Dorn, Barbara Hinterleitner, Harald Moser, My Trinh Müller-Gardiner, Patrick Müller, Andreas Pramböck, Gerald Priewasser-Höller, Dominik Trichlin, Markus Wipplinger
Ars Electronica Futurelab, Garamantis, Ton + Bild