Fronius International GmbH is active worldwide in welding, photovoltaic & battery charging technology. This global market leader in robotic welding specializes in arc & resistance spot welding. Ars Electronica Solutions conceived and implemented the company's stand at this year's SCHWEISSEN & SCHNEIDEN, the world's premier trade show for welding and cutting technology held September 25-29, 2017 in Düsseldorf, Germany.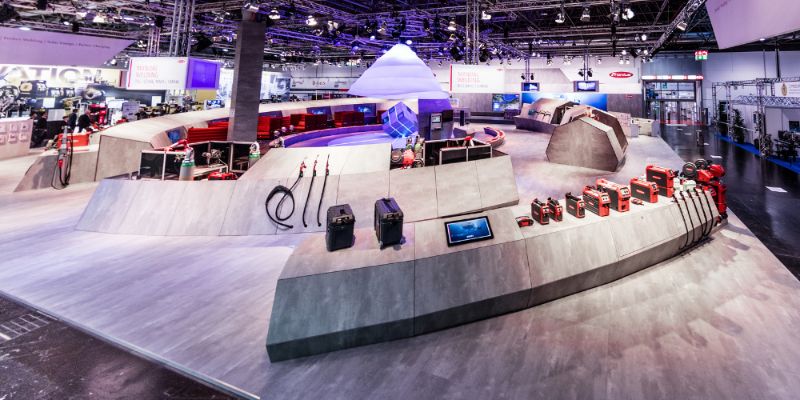 An impressive arc of light is the trade show stand's eye-catching centerpiece symbolizing the welding process per se. The light phenomena inherent in welding are captured at the live welding stations and sent to the arc light installation, where they are visually and acoustically reinforced and accentuated by means of media and architecture.
Beneath the arc of light is the WeldCube, a physical cube in which the streams of digital data from the individual welding stations flow together. Integrated into the cube are picture screens that portray the object in a figurative sense as an intelligent organism.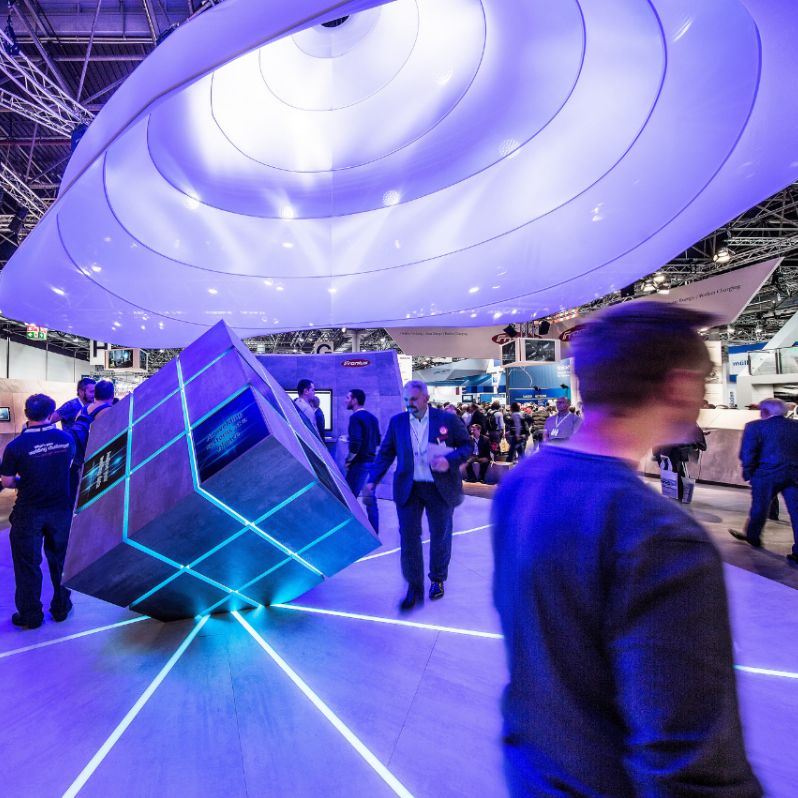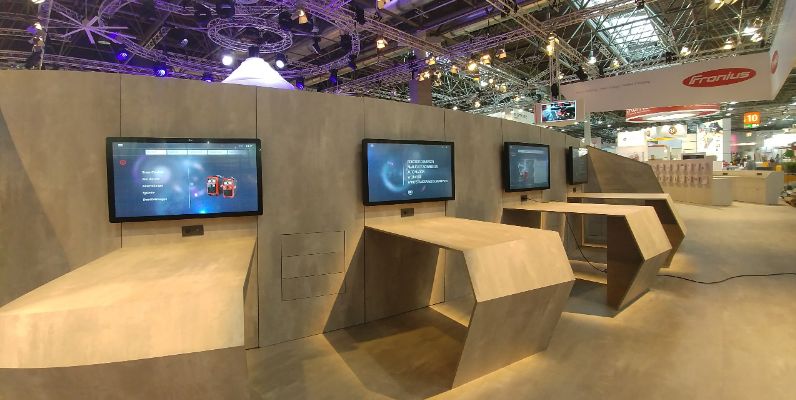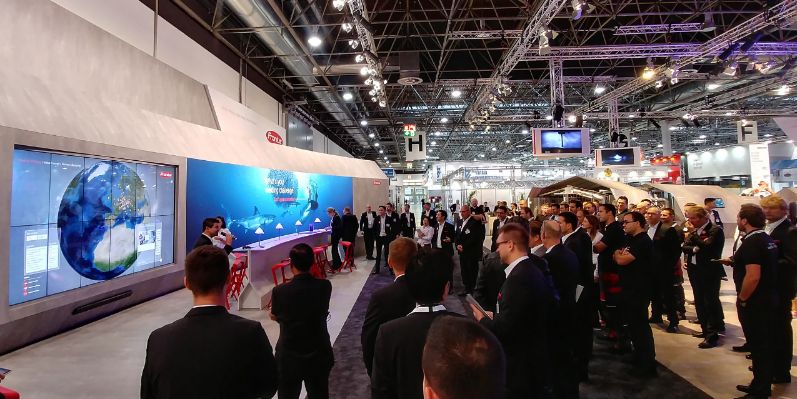 The stand architecture radiating out from the arc of light takes the form of concentric circle segments, and provides individualized settings for communication, product presentation, automation, and live welding.
The live transmission shows the first-person view of the welder. At stations in the Communication Area, Fronius staffers can access all information available in the system in conjunction with presentations to visitors. Plus, there's the Reference Wall, an interactive globe that displays Fronius' worldwide distribution network as well as the company's reference clients.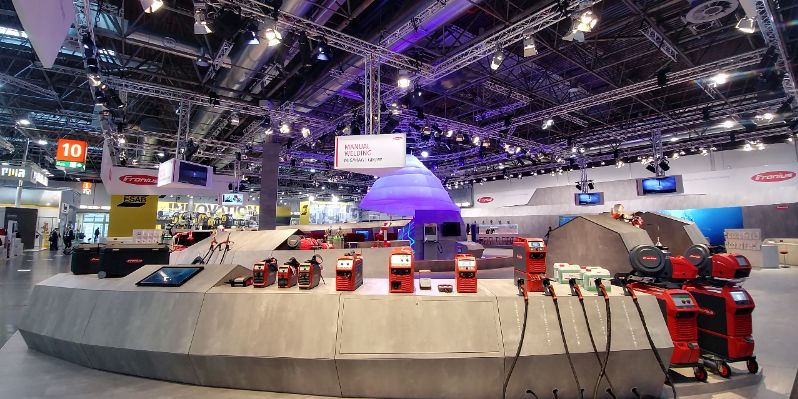 Project Credits: Klaus Dieterstorfer, Stefan Dorn, Stefan Fuchs, Patrick Müller, Stephan Pointner, Andreas Pramböck, Gerald Priewasser-Höller, Markus Wipplinger & Garamantis
Foto Credit: Fronius, Ars Electronica/Stephan Pointner