Mobile application "ONCE/NOW – Traces of Climate Change in Linz"

The Stadtarchiv Linz and the photo databases of other departments at Magistrat Linz possesses countless photographic evidences of climate change. Ars Electronica Solutions teamed up with the Klimastabsstelle Linz to develop a mobile application that can be used to raise awareness in a sustainable manner. It shows the effects of the climate crisis on the city of Linz in a low-threshold and impressive way. Oliver Schrot, head of the "Klimastabsstelle", became aware of Ars Electronica Solutions during the Global Shift exhibition at the AEC, whereupon the project idea for an application for interactive photo comparisons "once/now" was jointly initiated.
A simple, invitingly illustrated map of Linz locates the photos from the comparisons. Different display modes of the photo comparisons on the tablet offer an activating interface for users at events of the "Klimastabsstelle".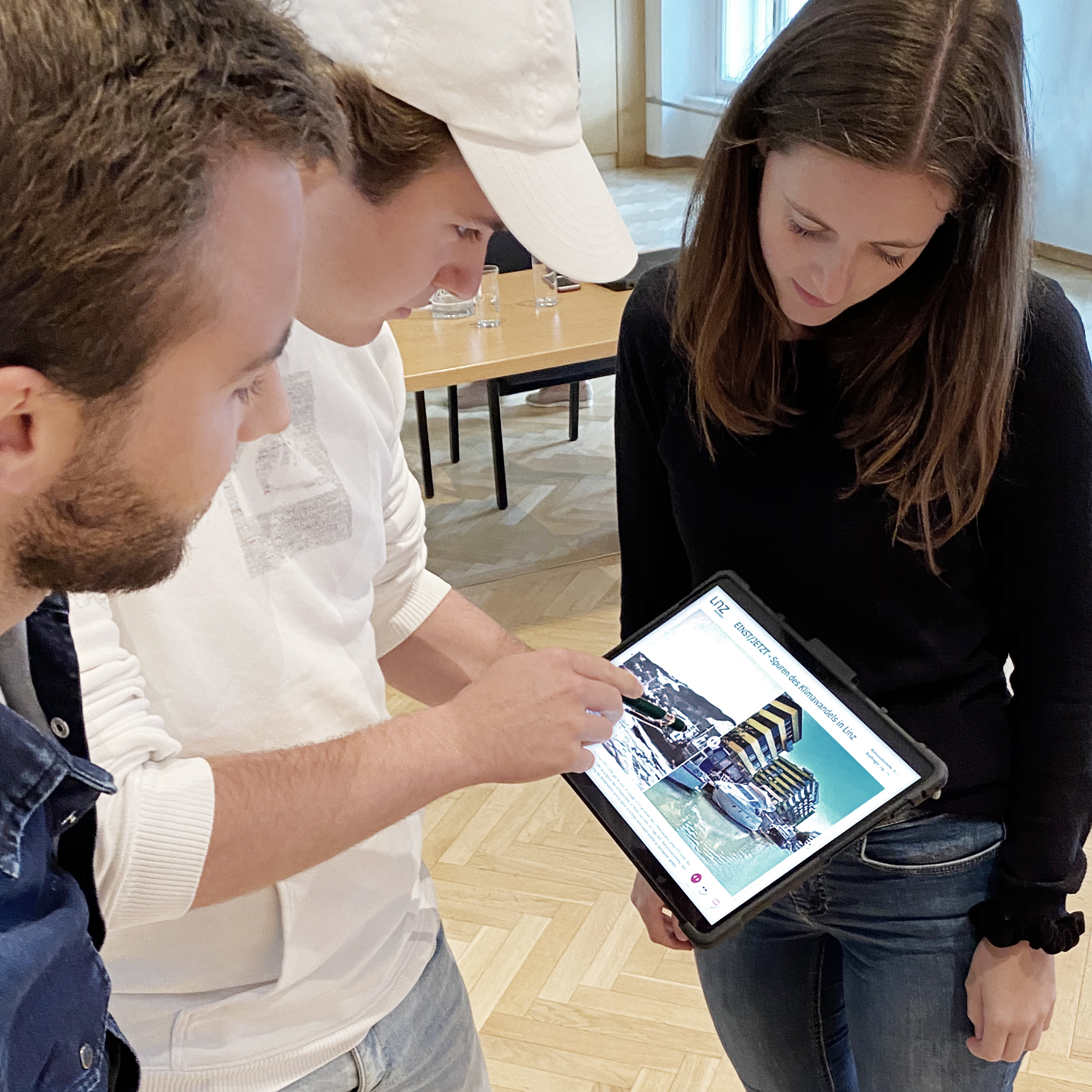 Oliver Schrot: "The feedback on the developed application has been very positive so far. The wiper function in particular makes the climate comparisons very lively and interactive. In the future, the project will be supplemented by a public photo competition and its own exhibition."
The project could be tried out in the course of the Ars Electronica Festival at the Innovationshauptplatz Linz (Open Creative Lab).
Project Credits:
Manuela Gruber, My Trinh Müller-Gardiner, Patrick Müller, Ina Badics
Extern:
Garamantis
Foto&Video Credits:
Oliver Schrot