The Shop of the Future in Pasching
Customers entering Liwest's new shop in the PlusCity Mall in Pasching, Upper Austria are immersed into the realm of fiber-optics. Customers, staff members and the shop's fixtures are all integrated into the network of optical fiber cables; the lighting gives the impression of a flowing stream of data. This gives Liwest, the region's largest cable network operator, a high-profile retail outlet that creates an extraordinary shopping experience—conceived and executed by Ars Electronica Solutions.
Leading off is the Service Guru, a 3-D hologram gracing the shop's entrance to provide a charming introduction to Liwest's product line. Current offers are presented on displays that project their attractive power out into the mall's bustling walkways. Shoppers who step inside Liwest's world—customers with a specific need or passers-by curious to see what all the excitement is about—can access a variety of stations that let them conveniently, independently browse information about Liwest's products, streams, videos and TV spots. Or they can enjoy the broadcast of a sporting event on a 98" monitor.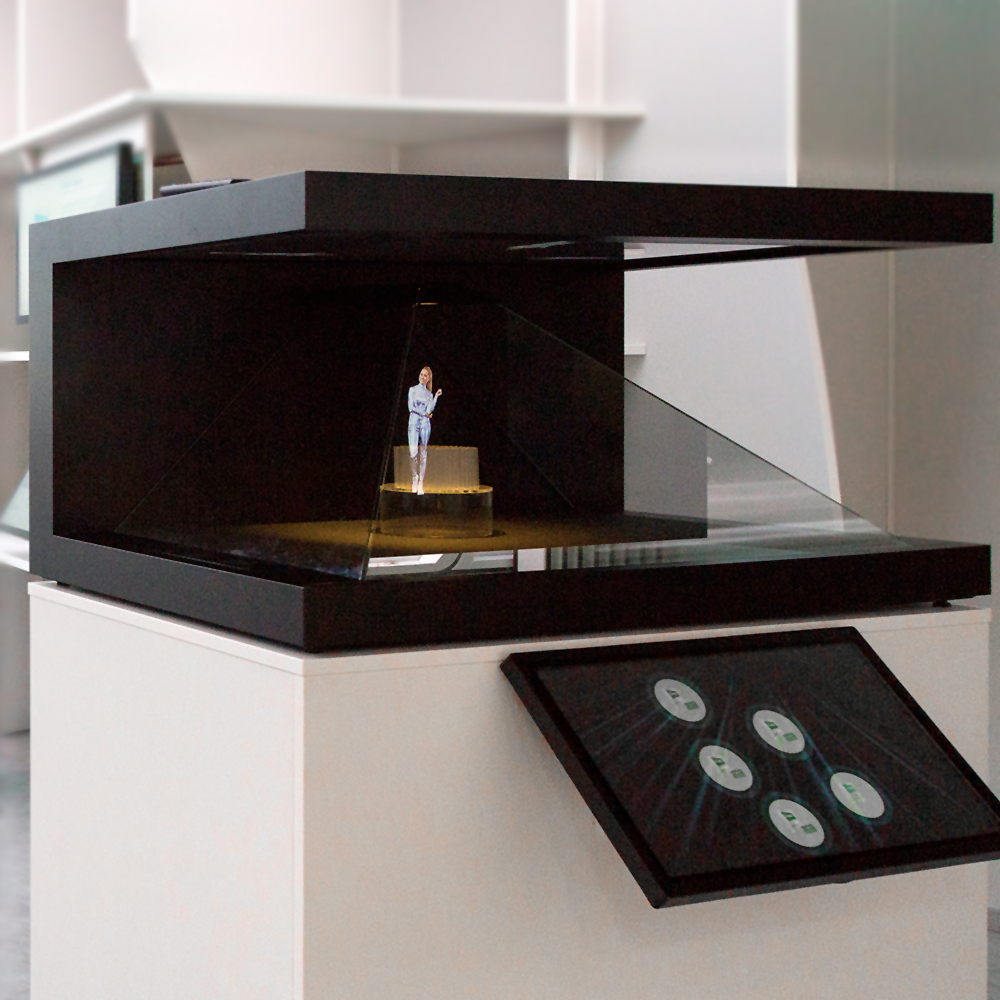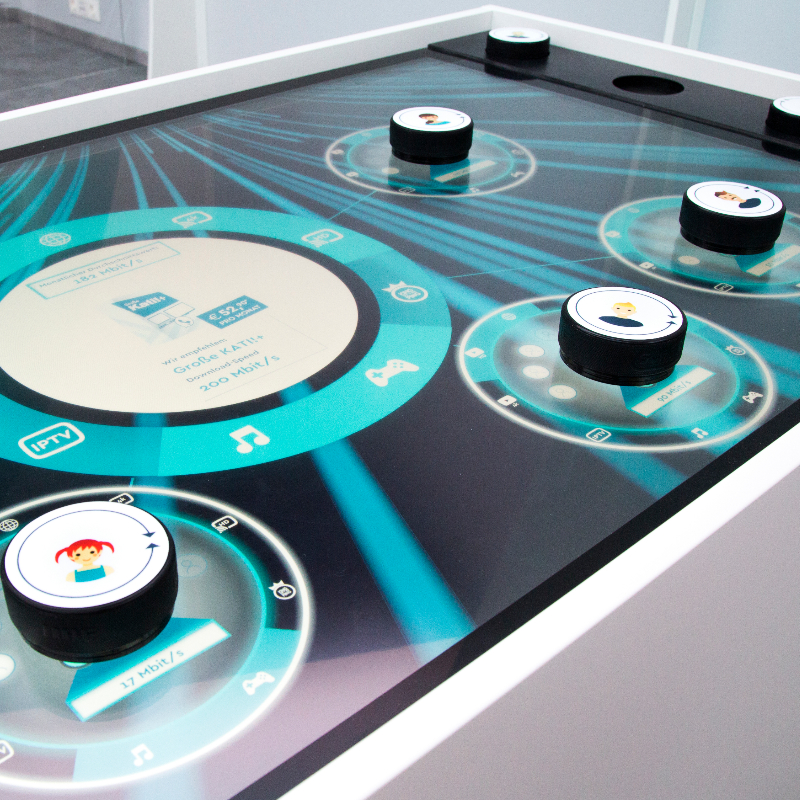 The centerpiece of the shop is an interactive, multifunctional table at which visitors can morph into a Black Wings player for a virtual ice hockey match—either solo or one-on-one. Incidentally, the table doubles as a playful sales tool that enables users to determine which Liwest product is the right one for their household. Haptic pucks that represent the members of the household are arranged on the table to automatically calculate the ideal rate package.
Project Credits:
Florian Cossee, Klaus Dieterstorfer, Stefan Dorn, Stepha Farkashazy, Michaela Fragner, Maryrose Mercado, Harald Moser, My Trinh Müller-Gardiner, Patrick Müller, Andreas Pramböck, Gerald Priewasser-Höller, Dominik Trichlin, Markus Wipplinger, Claus Zweythurm, Garamantis