From the single-celled organism to the planet itself – nature knows no waste. Every end here is always a beginning. What if we were to align our modern living environment with this basic principle and establish a circular economy? The mountains of garbage we pile up every day would be history once and for all…
Even though we are at the beginning of our journey – we have already taken the first steps towards such a future. We live in a region where scrap is used to make high-quality steel products. A region where hard work is being done to create sustainable plastics. And a region where waste is collected on a large scale, sorted and the resources it contains reused.
We need to take all of this to the next level. As the Regional S+T+ARTS Centre in Upper Austria, Ars Electronica will host a S+T+ARTS Residency that creates the prerequisite for this to happen.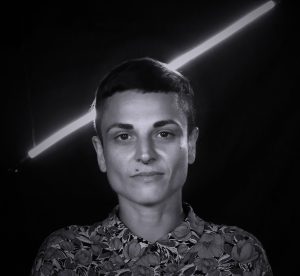 S+T+ARTS Residency Artists
Kat Austens (UK/DE) is a person. Her artistic practice focuses on the entanglement of humans and more-than-humans in topics of environmental concern. She creates sound-centred new media installations, music performances and participatory work. Austen's practise is underpinned by extensive research and theory and driven by a motivation to explore how to move towards a more socially and environmentally just future. In Circular Records, Austen will work closely with Fara Peluso (IT/DE), an artist and designer with strong expertise in biology and biomaterials motivated to inquire into living organisms agency and poetics adopting speculative design methods. Based in Berlin, the two share strong transdisciplinary arts-led research practice and a motivation for art to make a material difference to contemporary topics. Austen has held fellowships at the Institute for Advanced Sustainability Studies, Potsdam and the Cultural Institute (Climate Track) the University of Leeds, alongside numerous residencies. Peluso developed strong expertise in biomaterials during the two-year art-design residency programme Mind the Fungi at Technische Universität Berlin, Institute for Biotechnology and Art Laboratory Berlin.
Circular Records
Circular Records will develop a solution that addresses the environmental impact of new media art, focussing on sound art, by creating a zero- or low-carbon way for listeners to acquire sound works. This will be an alternative to the highly polluting and popular vinyl record. We will test, develop and combine biomaterials to achieve the necessary material properties, concurrently developing a record manufacturing method suitable for this material. In the end, we will have a prototype release of an experimental music album (This Land is Not Mine | Album) that addresses the complexities of the fossil fuel extractives industry.
S+T+ARTS Center Upper Austria
The entire value chain of the plastics industry is concentrated in Upper Austria. In addition, there are cross-industry research and learning networks here that have been successfully researching and working on sustainable and environmentally friendly systems for plastics production for years.
However, in order to further fuel these developments and additionally implement completely new and innovative systems, not only the know-how of experts from industry and science is needed. It also needs the creative input of artists and designers, the commitment of activists and, last but not least, the acceptance and support of the broadest possible public.
This is the mission of the new S+T+ARTS Center Upper Austria.
The Greiner Innoventures GmbH, Johannes Kepler University and the Innovation Office of the City of Linz, the initiative is led and coordinated by Ars Electronica.
Regional S+T+ARTS Centers in eleven EU countries
The S+T+ARTS initiative is part of the European Commission's large-scale "Green Deal". Through its Regional S+T+ARTS Centers program, the initiative designates its regional and local branches. For the third edition of the Regional S+T+ARTS Centers, twelve leading cultural and arts institutions, innovation and cleantech centres from 11 countries, have come together with the goal of "Repairing the Present". The new Regional S+T+ARTS Centers are joined by groups of local experts who will support the artists throughout their residencies in creating artistic prototypes that contribute to the Green Deal as well as the EU Commission's New European Bauhaus and thus promote the UN Sustainable Development Goals.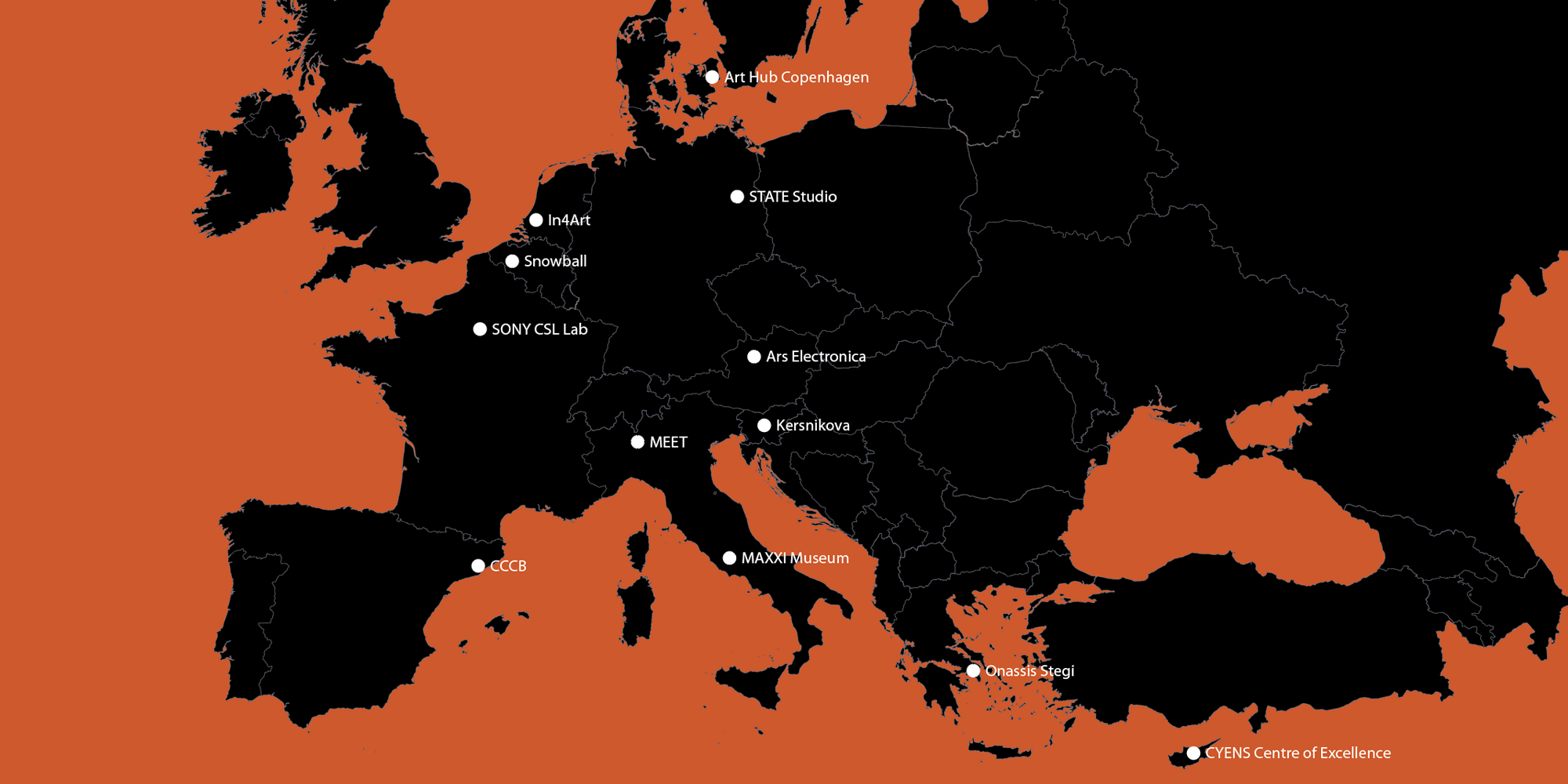 Regional S+T+ARTS Centers: Snowball (Coord., BE), MAXXI Museum (IT), Art Hub Copenhagen (DK), STATE (DE), Onassis Stegi (EL), In4Art (NL), MEET (IT), CCCB (ES), Ars Electronica (AT), SONY CSL Lab (FR), Kersnikova (SI), CYENS Centre of Excellence (CY).
This project received funding from the European Commission's Directorate-General for Communications Networks, Content and Technology under grant agreement LC01641664.