Die Hauptmotivation, Inoculate zu präsentieren, besteht darin, Informationen über die okulare Keimung an ein breiteres Publikum weiterzugeben. Durch eine mehrsprachige Bedienungsanleitung und ein Set mit speziellen Instrumenten für diesen Prozess sowie durch entsprechende Proben von Tränenflüssigkeit und Keimstämmen wird dieses Verfahren dem Publikum zuteil.
Die vom CIFO unterstützte Ausstellung bei Ars Electronica soll im Kontext einer intimen Begegnung zwischen den Arten mit einer externen botanischen Einheit zum Nachdenken über die Grenzen des menschlichen Körpers anregen. Inoculate wirft ebenfalls kritische Fragen über die anthropozentrische Vermittlung von Pflanzen in kolonialen und zeitgenössischen Kontexten auf, von der Ausbeutung der biologischen Vielfalt und der Schaffung neuer Pflanzenhybriden aus dem Regenwald in europäischen Gewächshäusern bis hin zur patentierten Herstellung von molekularen Chimären in der pharmakologischen und biomedizinischen Industrie.
Credits
Graphic and object-based design for this presentation of Inoculate was provided by Matteo Casarin and Current Matters (Nicolas Bolay and Nicolas Leuba). Medical assistance was administered by Dr. Jelle de Wit.
Project credits: Current Matters, Studio Kadra, Matteo Casarin, Jelle de Wit
Special thanks: Harry Eijkenboom – NAF-VSM, Botanical Garden Linz, Botanical Garden of the University of Vienna, Botanical Garden of the University of Potsdam, Utrecht University Botanical Gardens, University of Latvia Botanical Garden, Universal Esperanto Association
Translation credits:
Aymar aru: Vicente Alanoca Arocutipa, Yhovana Karen Chura Cussi
Deutsch: Katharina Jones
Esperanto: Miquel Gómez Besòs, Stela Besenyei-Merger, Robert Moerbeek, Ionel Oneţ, Ralph Schmeits
Français: Florence Jung
Guaraní ñe'ē: Mario Castells, Iliana Franco Alvarenga
Kreyòl ayisyen: Marleen Julien, Arold Julien
Nāhuatlahtōlli: Victoriano de la Cruz Cruz, Leonarda Hernández Hernández, Anahí Martínez Martínez
Nederlands: Lisa Thunnissen, Jelle de Wit,
Português: Ana Sofia Correia, Ana Iaria
Runasimi: Hugo Carillo Cavero, Hugo Faustino Mamani Aruquipa
Proofreading and technical writing support: Laura Ibarrola Izquierdo, Jeffrey Malecki, Wanda Phillips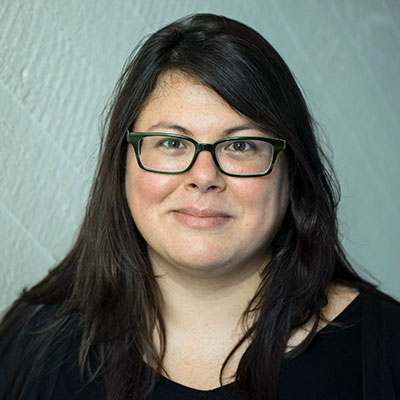 Ana María Gómez López (CO/US)
Ana María Gómez López ist eine Künstlerin, Schriftstellerin und Forscherin aus Cali, Kolumbien, die derzeit in den Niederlanden lebt. Im Mittelpunkt ihrer Arbeiten stehen Selbstexperimente und Archivrecherchen zur Geschichte der Wissenschaft. Ana Marías Arbeiten wurden im deCordova Sculpture Park and Museum, im Fonds d'art contemporain Genève, im Rijksmuseum Boerhaave, im V2_Lab for Instable Media, bei den Rencontres Internationales und bei DOK Leipzig ausgestellt. Sie ist Dozentin am Sandberg-Institut in Amsterdam und an der Königlichen Kunstakademie in Den Haag.