Two thousand fifteen—there've been at least that many stories about, impressions of, and takes on the future of our world, the direction in which our society is heading and how we're deploying technology—what's looming on the horizon as well as what's trending right now. Media art is a possibility to incisively reflect on these matters.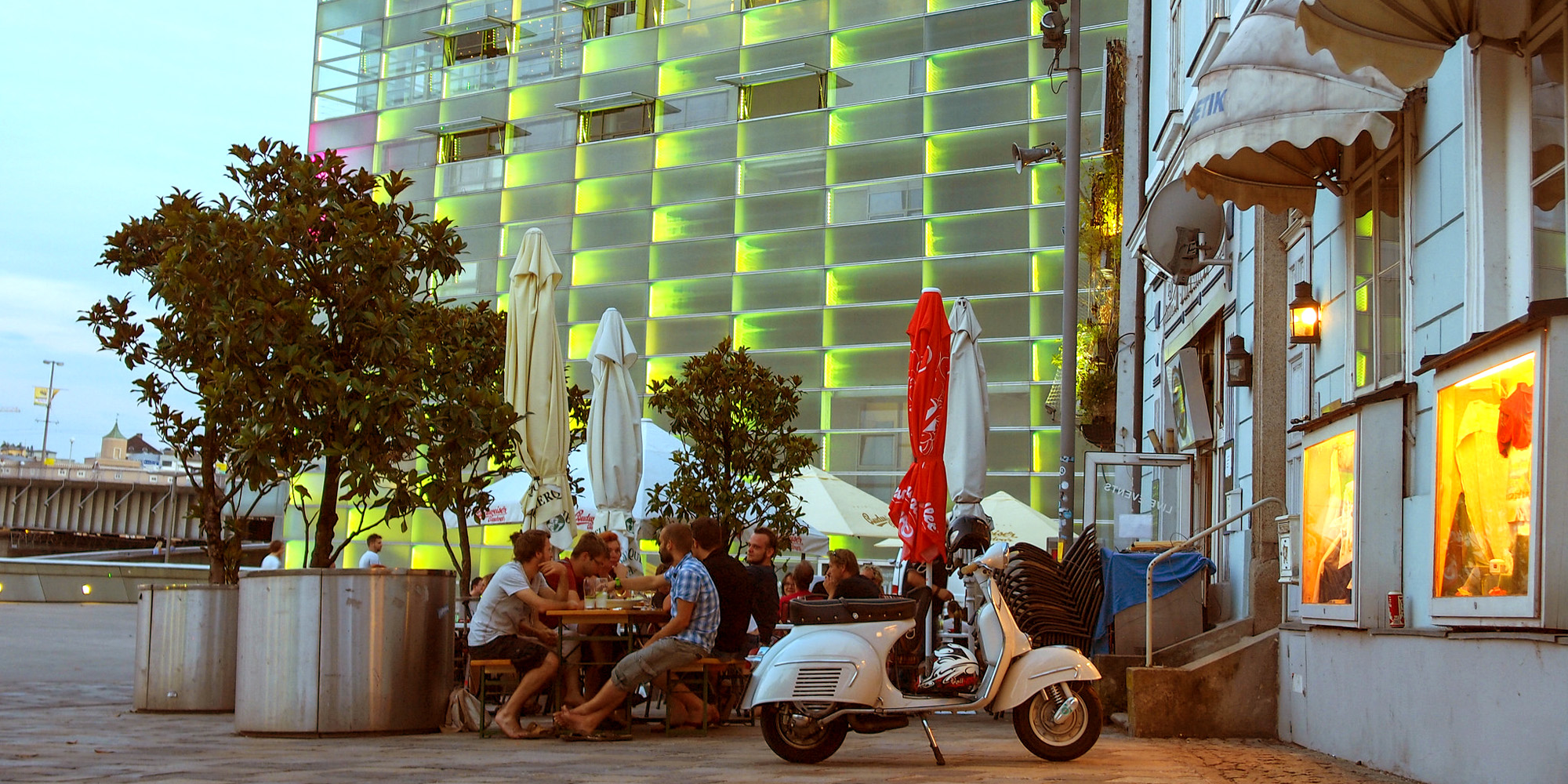 Credit: Martin Hieslmair
In 2015, Ars Electronica's home base, the City of Linz, made its debut as a UNESCO City of Media Arts, and needless to say, the epicenter of the action is the Ars Electronica Center, the Museum of the Future. Accordingly, an article in Britain's The Guardian that named Linz one of the liveliest cultural scenes on its list of "Top 10 alternative city breaks in Europe" prominently featured the AEC.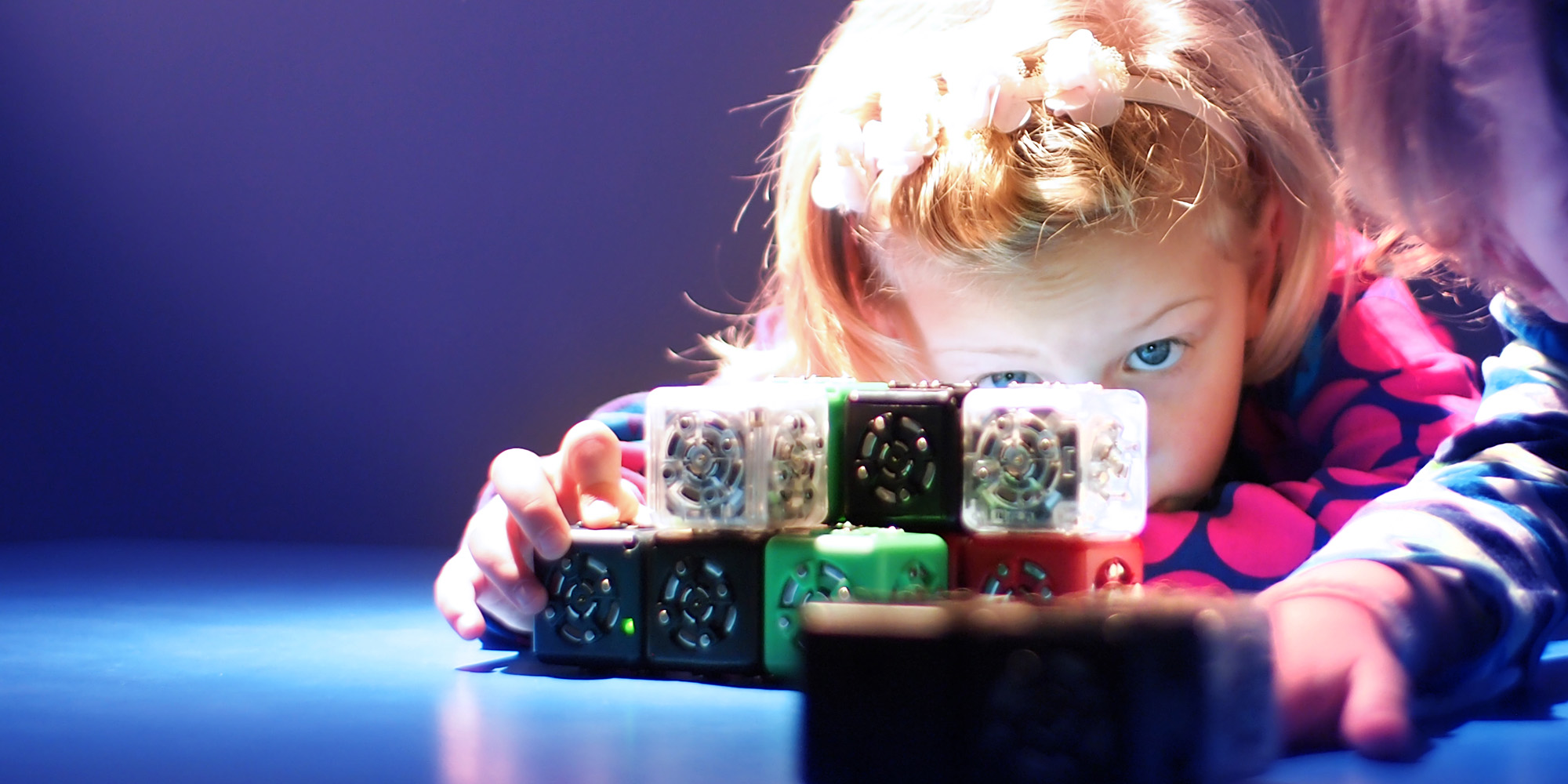 Credit: Martin Hieslmair
The year got off to a fascinating start with three new exhibitions opening in the Ars Electronica Center: "techne" explored the complex interrelationships between art and technology; "35 Years of ORF TELETEXT" was dedicated to the teletext page and its 24 lines of 39 characters each; and the "Kids' Research Lab" provides a stimulating setting for 4-8-year-olds. The exhibition's watchwords: "Play is the highest form of research."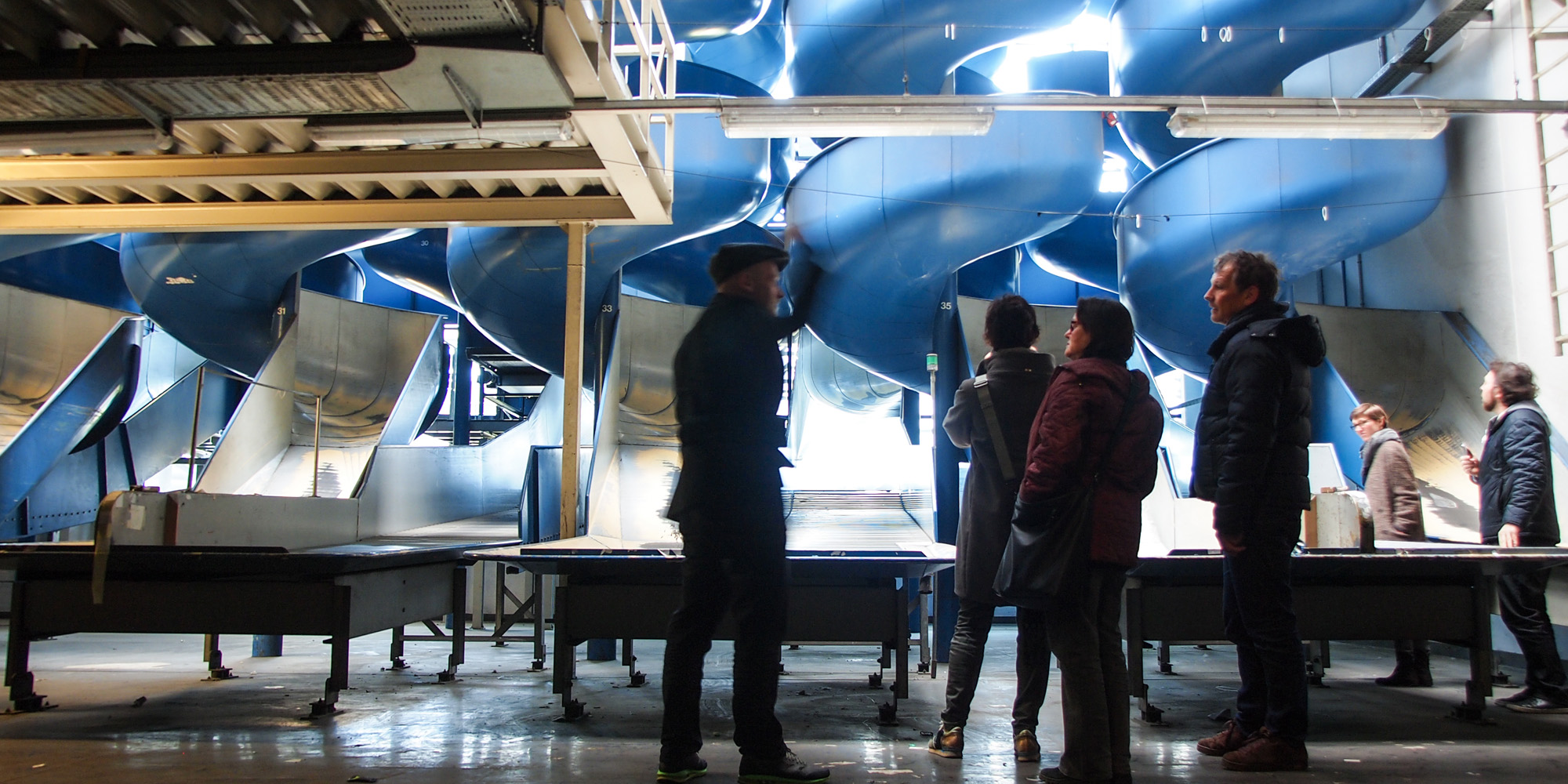 Credit: Martin Hieslmair
The highlight of every Ars Electronica year is the Festival that was recently named one of Europe's 12 most innovative events. The 2015 theme was "POST CITY – Habitats for the 21st Century," and the venue's qualities were as superlative as its dimensions. In March, the production crew took its first inspection tour of the Austrian Postal Service's mothballed 80,000-square-meter logistics facility adjacent to Linz's main train station.
Credit: Florian Voggeneder
Annually since 1987, the Prix Ars Electronica has awarded Golden Nicas to honor outstanding works of media art in several categories. Once again this year, juries of experts convened in April to select the prizewinners, whose names were announced at the end of May.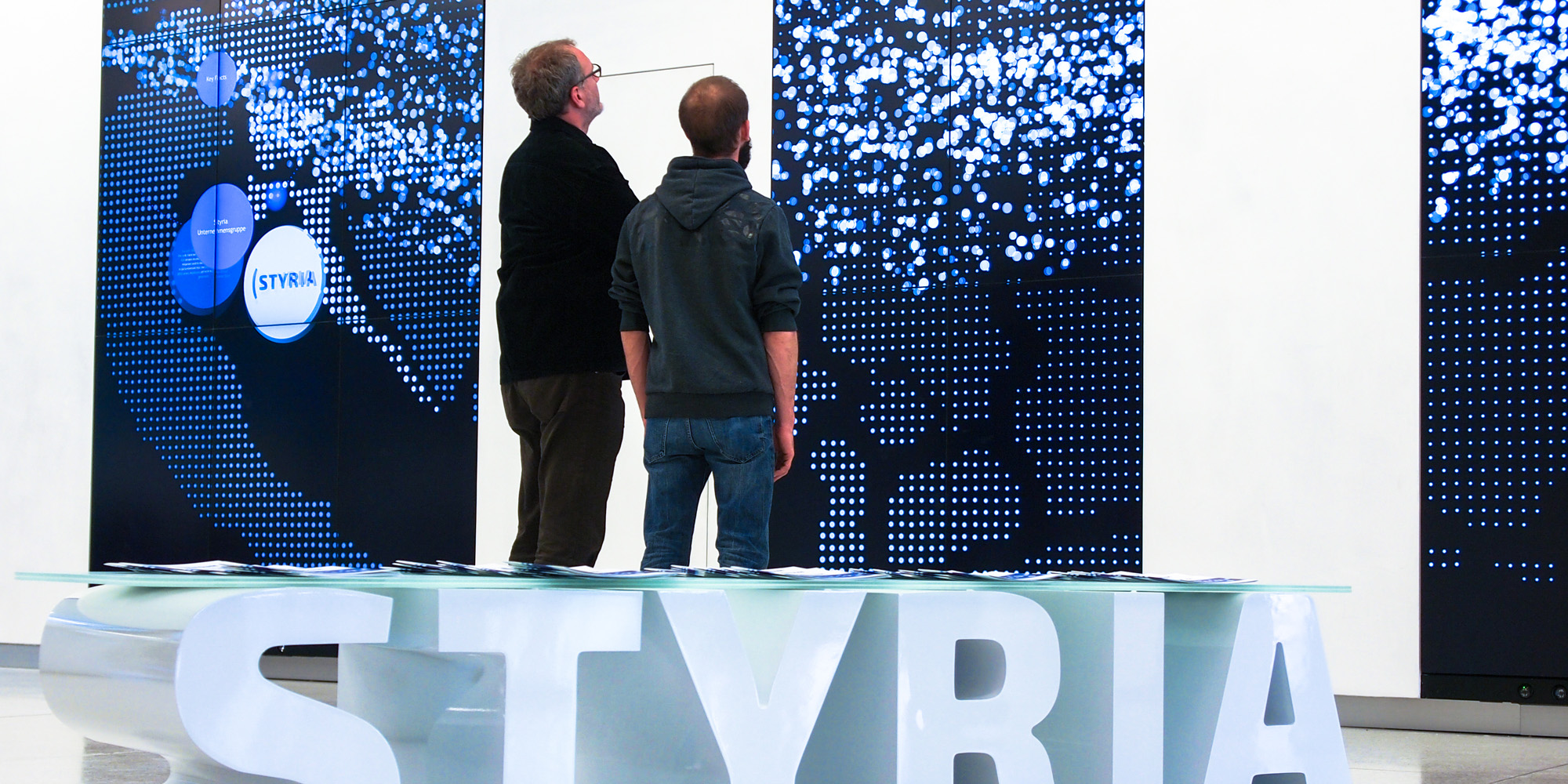 Credit: Martin Hieslmair
Styria Media Group AG opened its new corporate headquarters in Graz last May. The eye-catching Lobby features interactive installations designed by Ars Electronica Solutions.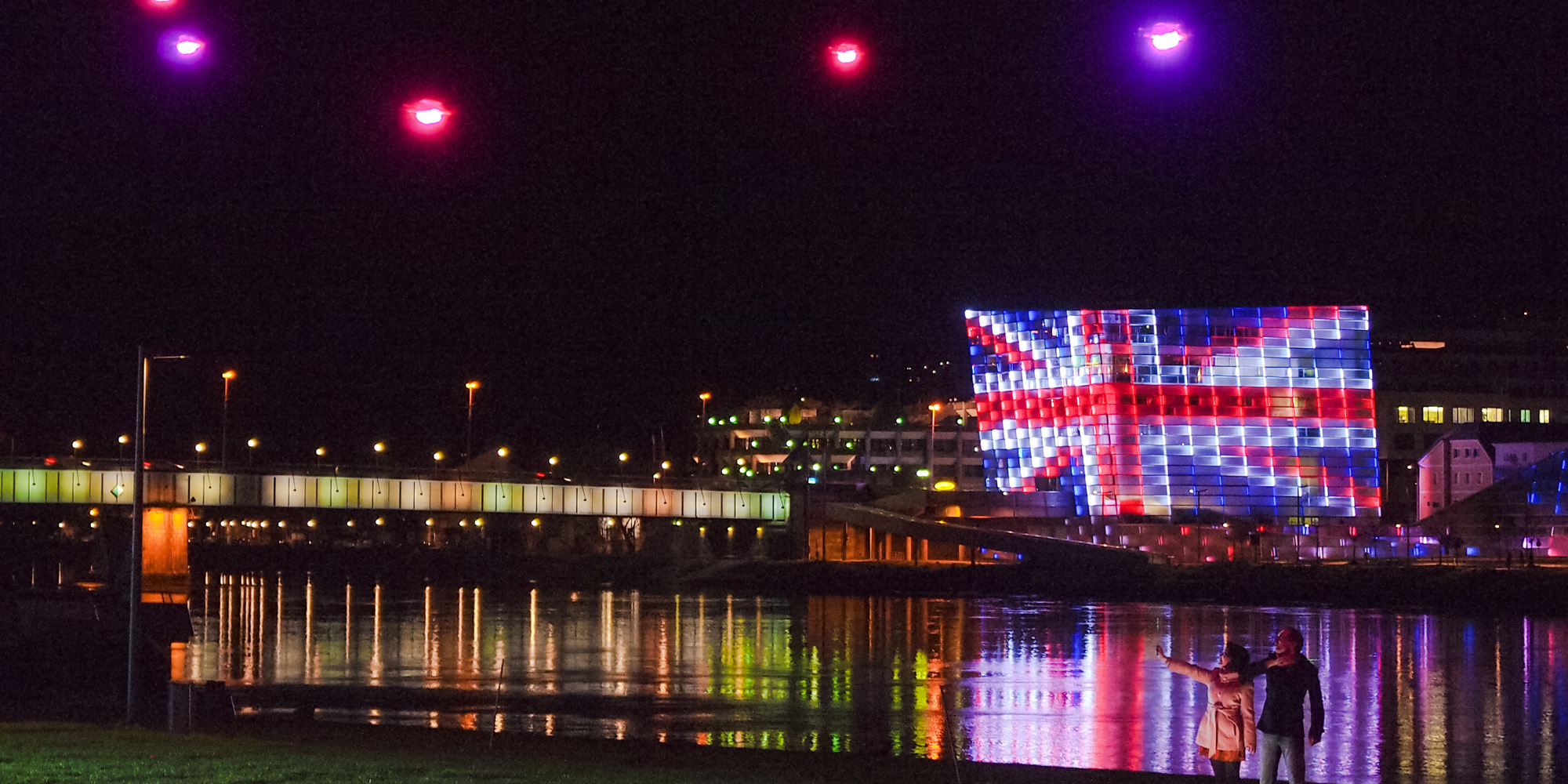 Credit: Martin Hieslmair
Since 2012, the Spaxels, Ars Electronica Futurelab's swarm of LED-studded quadcopters, have been getting rave reviews worldwide with spectacular shows demonstrating their aerial artistry. In May 2015, the next window of opportunity opened wide for this successful R&D project: a performance highlighting the Eurovision Song Contest, during which nearly 200 million TV viewers got a look at the Spaxels' airborne choreography.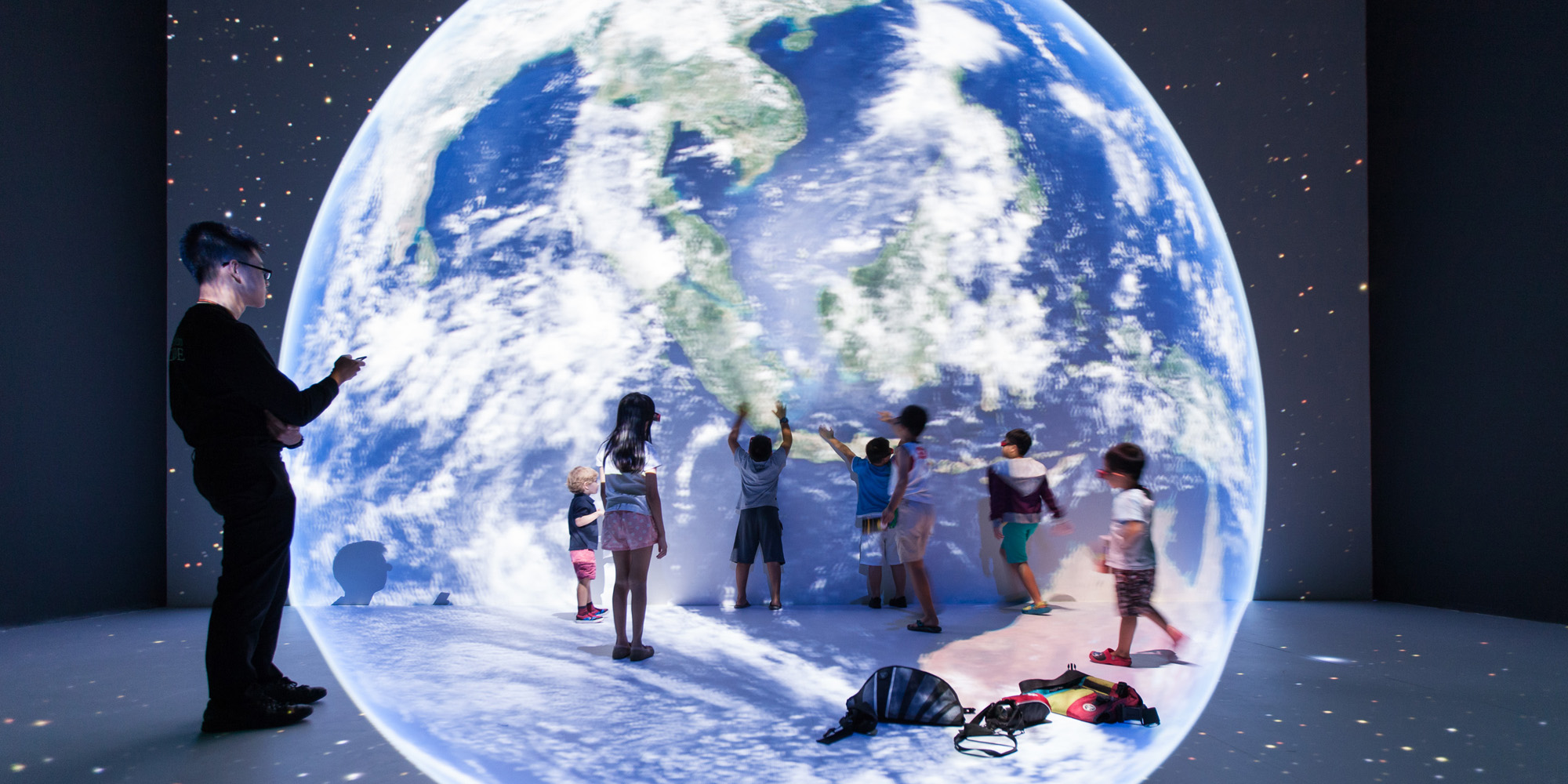 Credit: Florian Voggeneder
Another May highlight was the opening of Ars Electronica Export's exhibition at Science Centre Singapore, "INTERPLAY – Where Science Meets Art." It included a temporary version of Deep Space, which Solutions engineers converted in December into a permanent Deep Space Theatre that's now part of the Science Centre's "E3 (Emmersive Experimental Environments)" exhibition.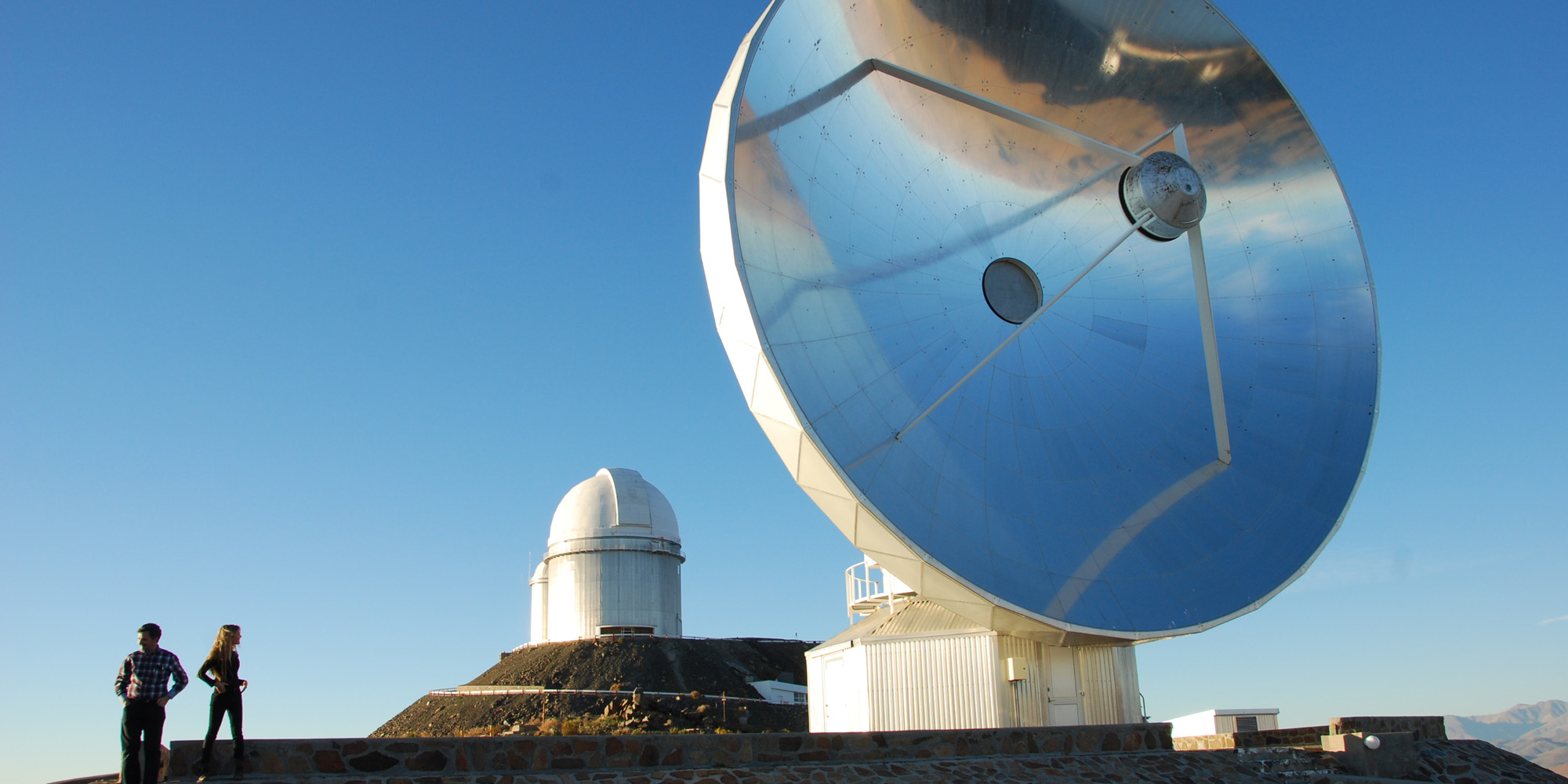 Credit: Claudia Schnugg
From Singapore, we proceed half way around the globe to Chile, where Maria Ignacia Edwards began her term as artist-in-residence at several facilities operated by the European Southern Observatory. A jury composed of European Art and Science Network representatives selected her as the recipient of this extraordinary residency that ultimately took her to Linz and the Ars Electronica Futurelab, the Ars Electronica Center and the Ars Electronica Festival.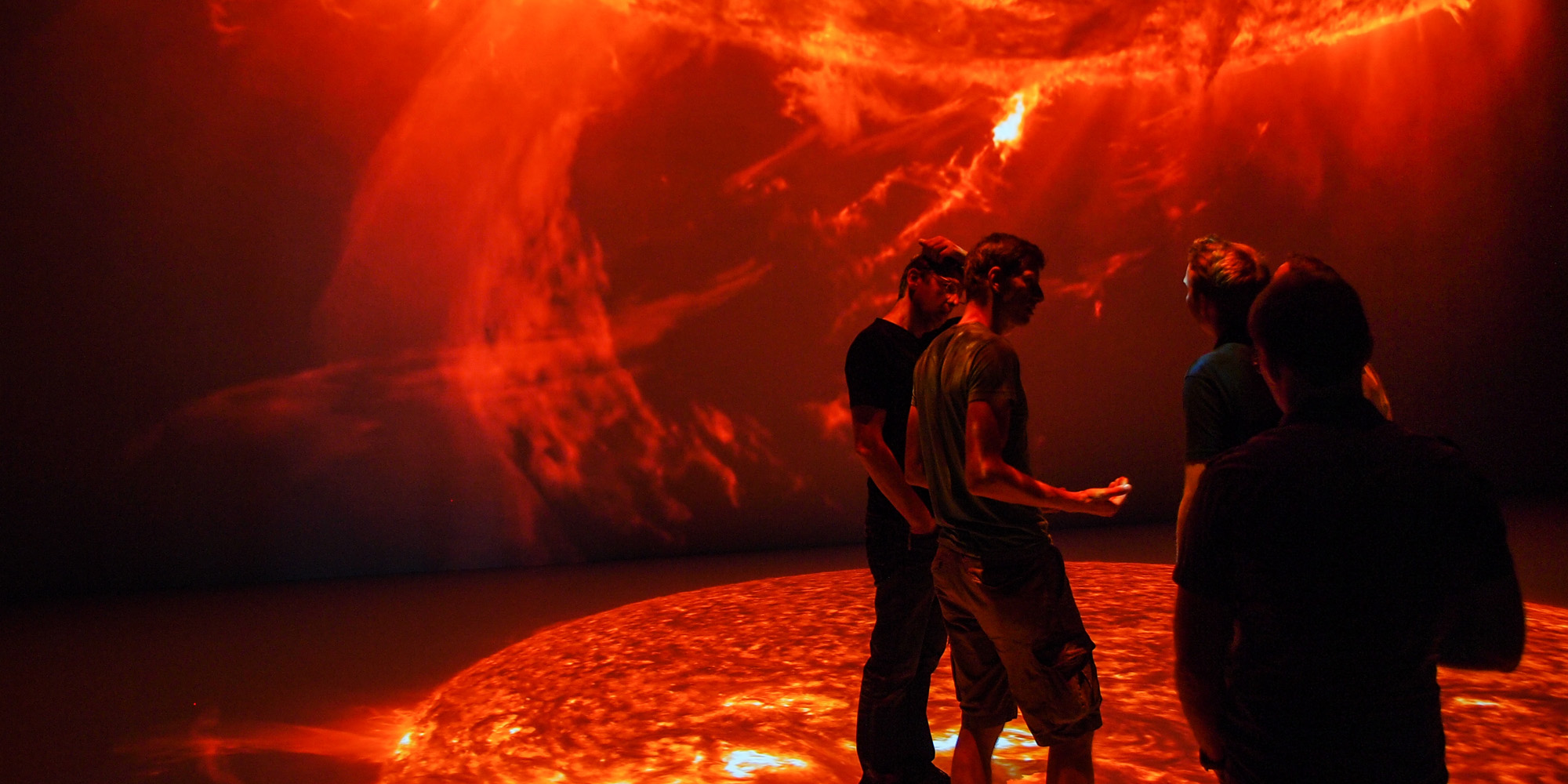 Credit: Martin Hieslmair
It's July, it's hot and we're back in Linz, where an Ars Electronica Futurelab crew is hard at work on an upgrade designed to take the Ars Electronica Center's Deep Space to an unprecedented new level of quality. . By August, while consumers were busy installing the first 4K TV sets in their home entertainment centers, the new "Deep Space 8K" was screening images and videos in 8K resolution in 2-D and 3-D on 16-by-9-meter projection surfaces on the space's wall and floor.
Credit: Florian Voggeneder
Configuring the hardware wasn't the Ars Electronica Futurelab's only assignment; staffers also had to provide new content. After all, there was precious little material available for this incredibly high degree of resolution. "Human Bodies: The Universe Within" delivers crystal-clear 3-D visualizations that morph Deep Space 8K into what amounts to a virtual anatomy theater. For additional impressions, check out the feature that treats this topic in depth.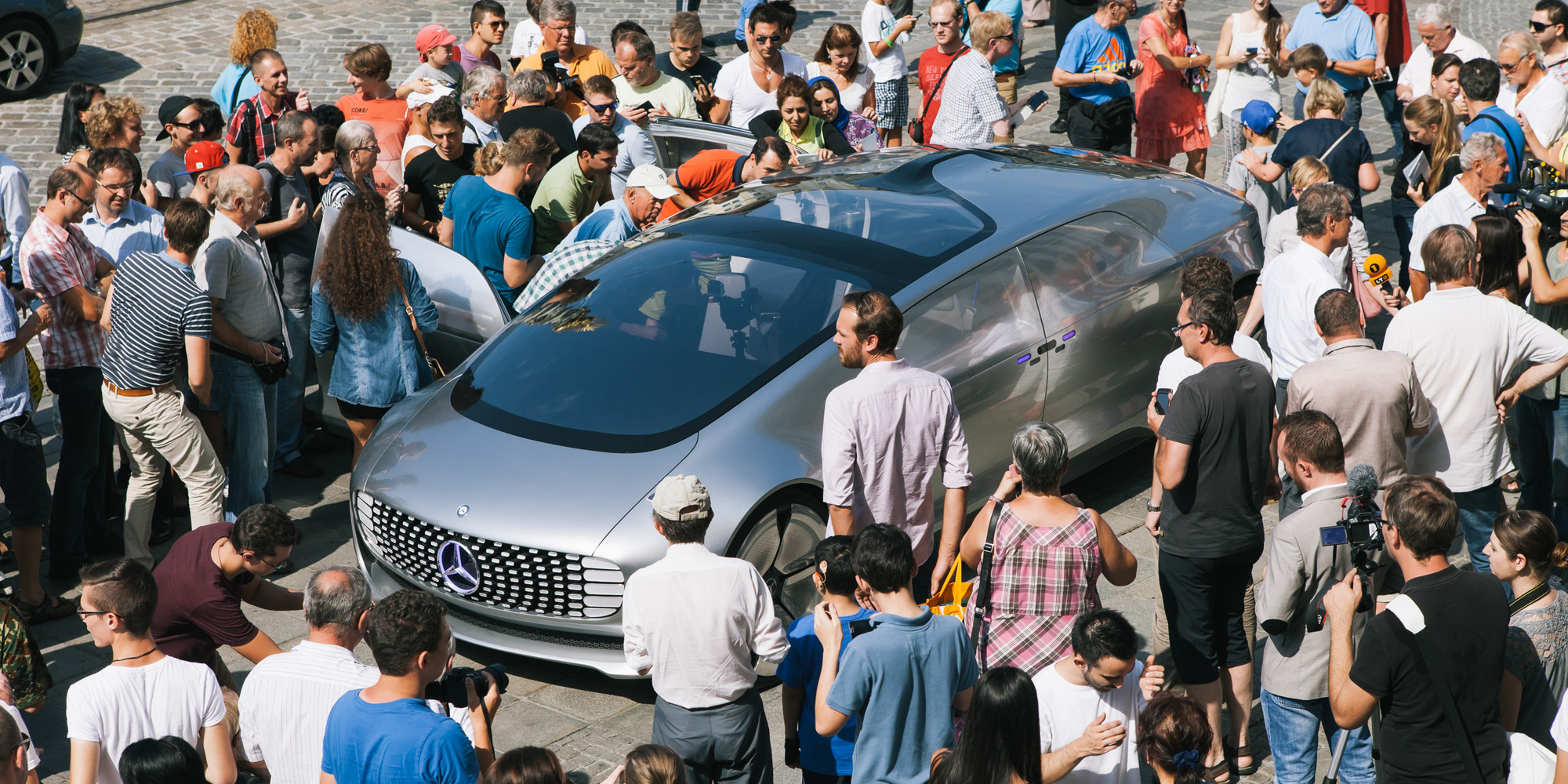 Credit: Florian Voggeneder
For Ars Electronica employees, summer vacation tends to be brief since preparations for the Ars Electronica Festival intensify the closer we get to September. The appearance on Linz's Main Square of Mercedes-Benz's F 015 Luxury in Motion self-driving concept car triggered a media frenzy even before the Festival began..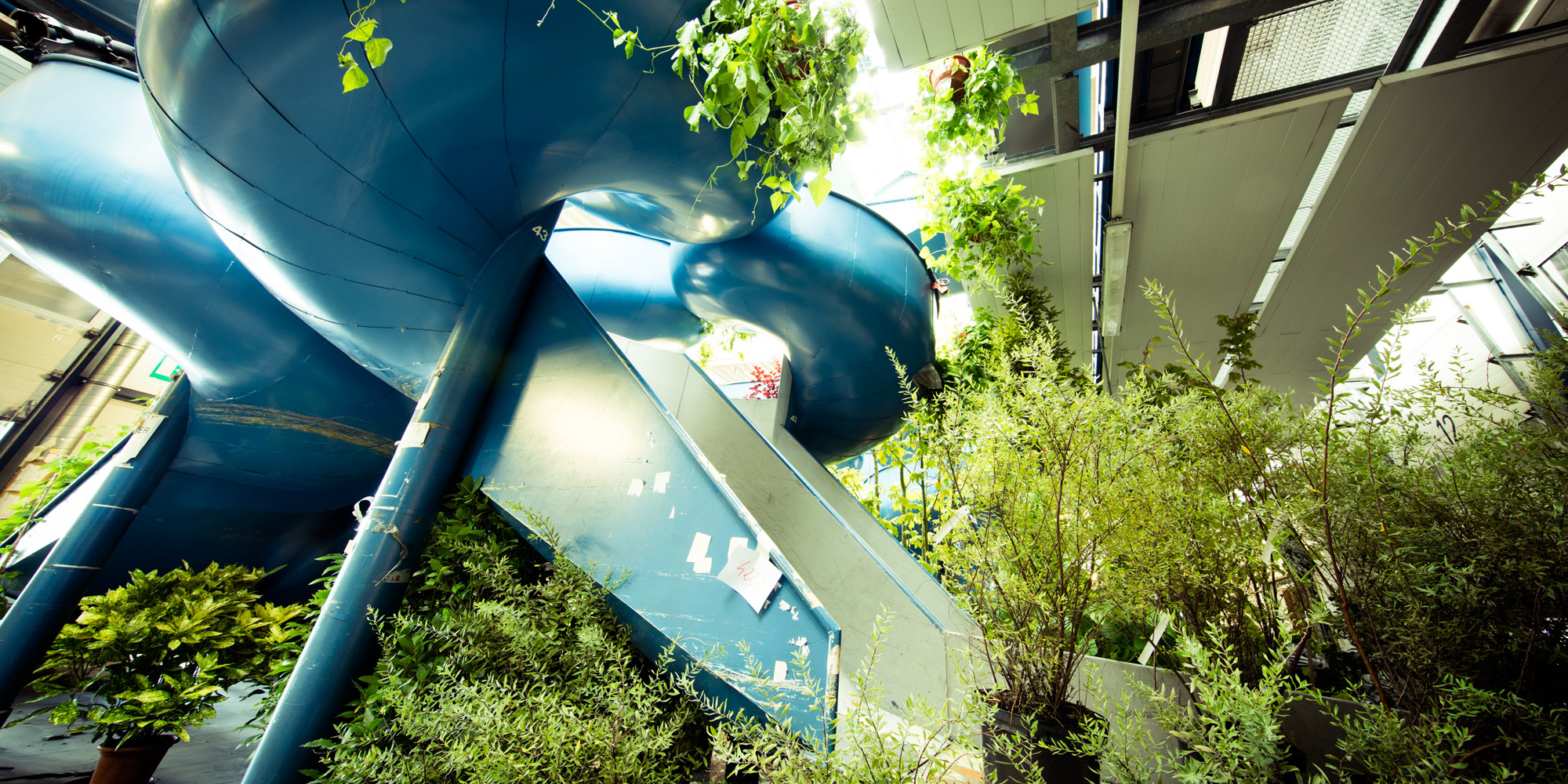 Credit: Tom Mesic
And then came September and the highpoint of the year for Ars Electronica. All divisions worked together to produce one of the world's largest media art festivals. This year's conclave took place September 3-7, 2015 in Linz. The theme: "POST CITY – Habitats of the 21st Century" A small array of images hardly does justice to the dimensions of this one-of-a-kind blend of symposia, exhibitions, concerts and performances, but a special feature on this subject makes a valiant effort.
Credit: Tom Mesic
One of the highlights of each year's Festival is the Prix Ars Electronica awards ceremony in Brucknerhaus Linz where prizewinners receive their Golden Nica statuettes. The 2015 Prix Ars Electronica, one of the world's most coveted prizes honoring excellence in the media arts, went to Gabriel Radwan (AT, u19 CREATE YOUR WORLD), Alex Verhaest (BE, Computer Animation / Film / VFX), Gilberto Esparza (MX, Hybrid Art), Nelo Akamatsu (JP, Digital Musics & Sound Art) and Jeffrey Shaw (AU/HK, Visionary Pioneers of Media Art). The gala ceremony put the artists themselves in the spotlight; the "CyberArts" in the OK Center for Contemporary Art showcased their works.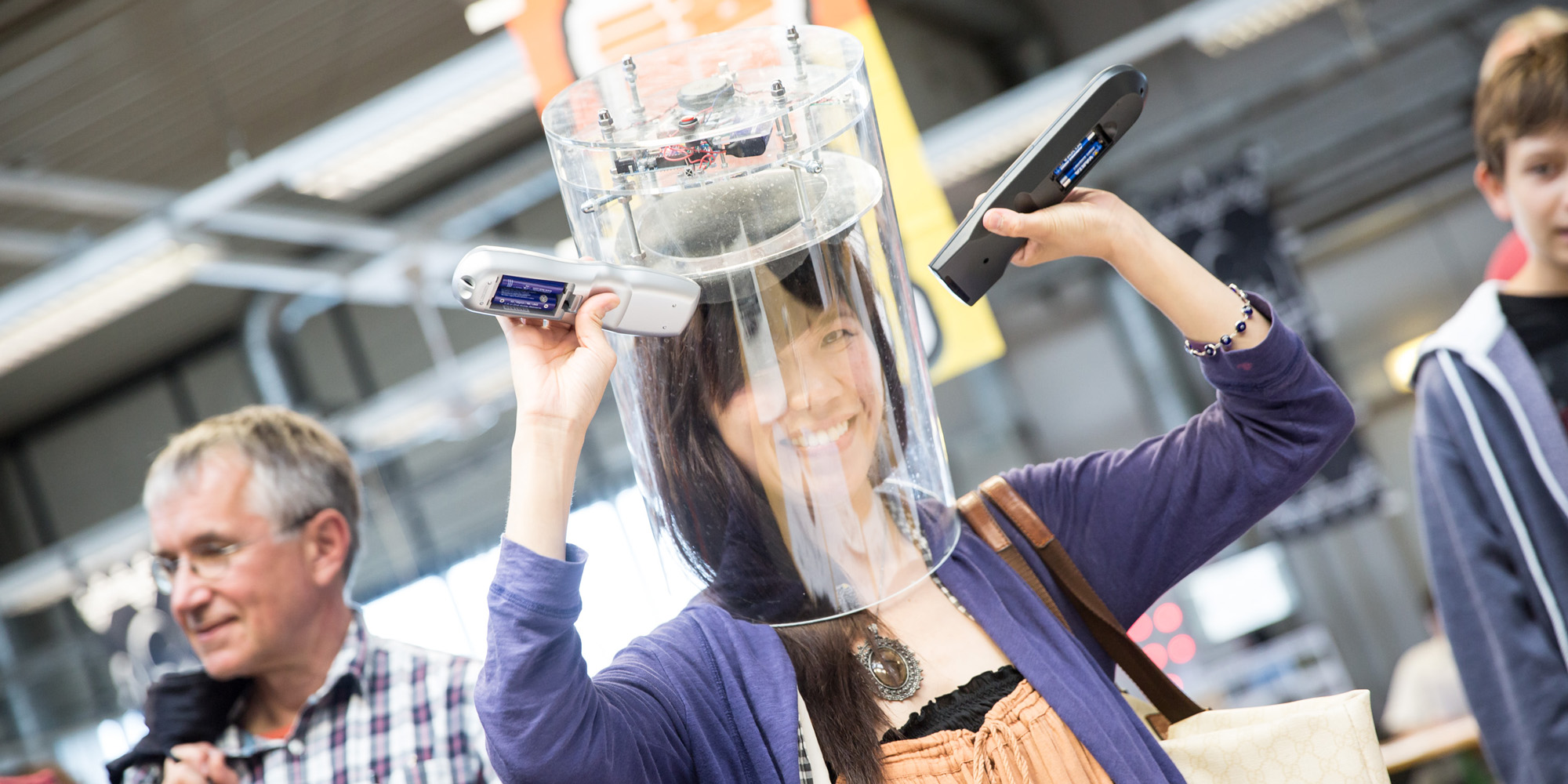 Credit: Tom Mesic
A jam-packed lineup of symposia and speeches by experts runs throughout the Festival, but there was a break on Saturday to stage an Internet Yami-Ichi, a flea market for digital objects in real space.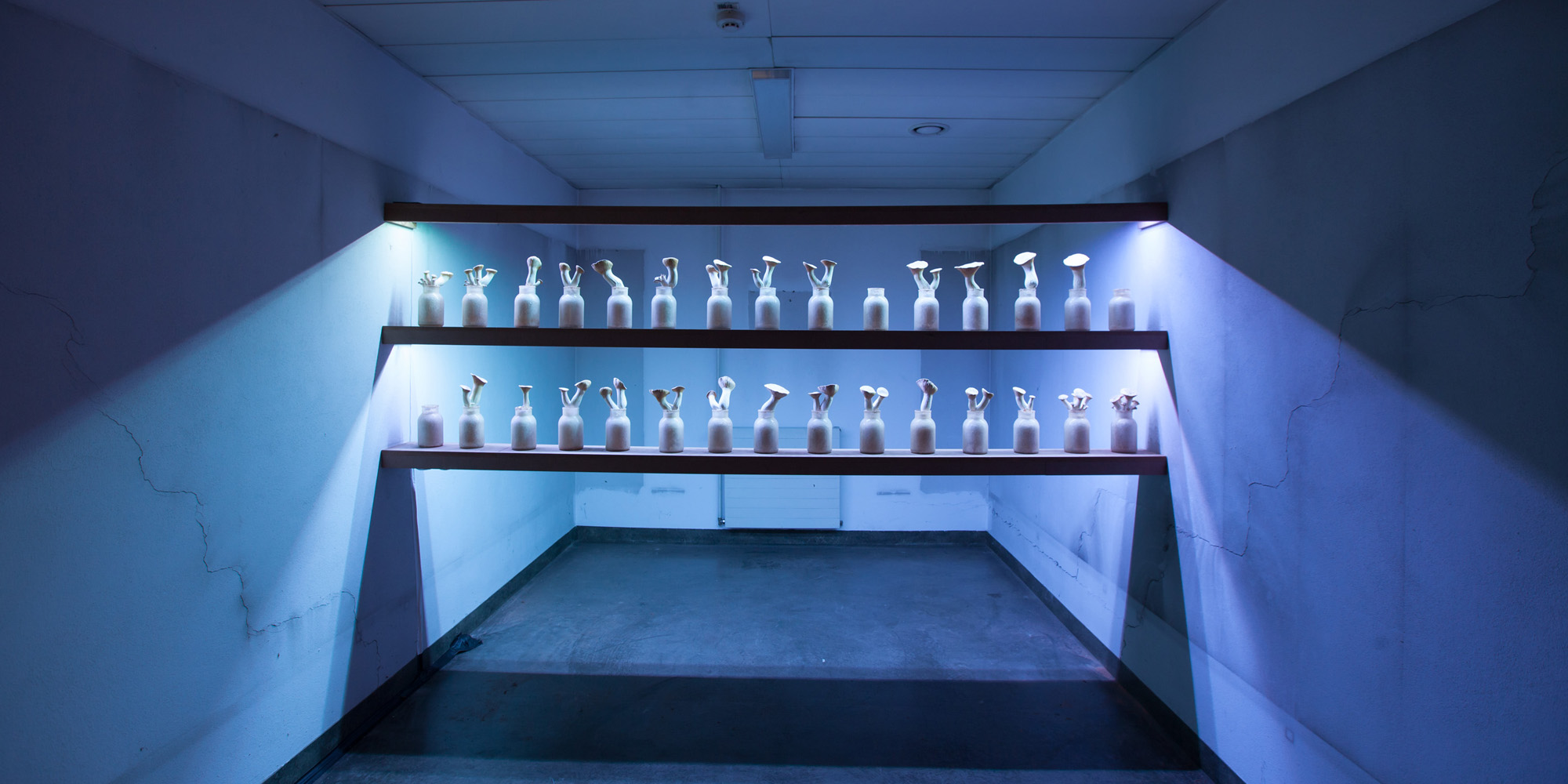 Credit: Florian Voggeneder
A work entitled "Pleurotus Eryngii" can serve as a proxy for the countless works of media art that were on display during the Ars Electronica Festival at the former postal service logistics facility. The thought we'll take with us: the venue was definitely spacious enough to accommodate the entire spectrum of media art in the year 2015.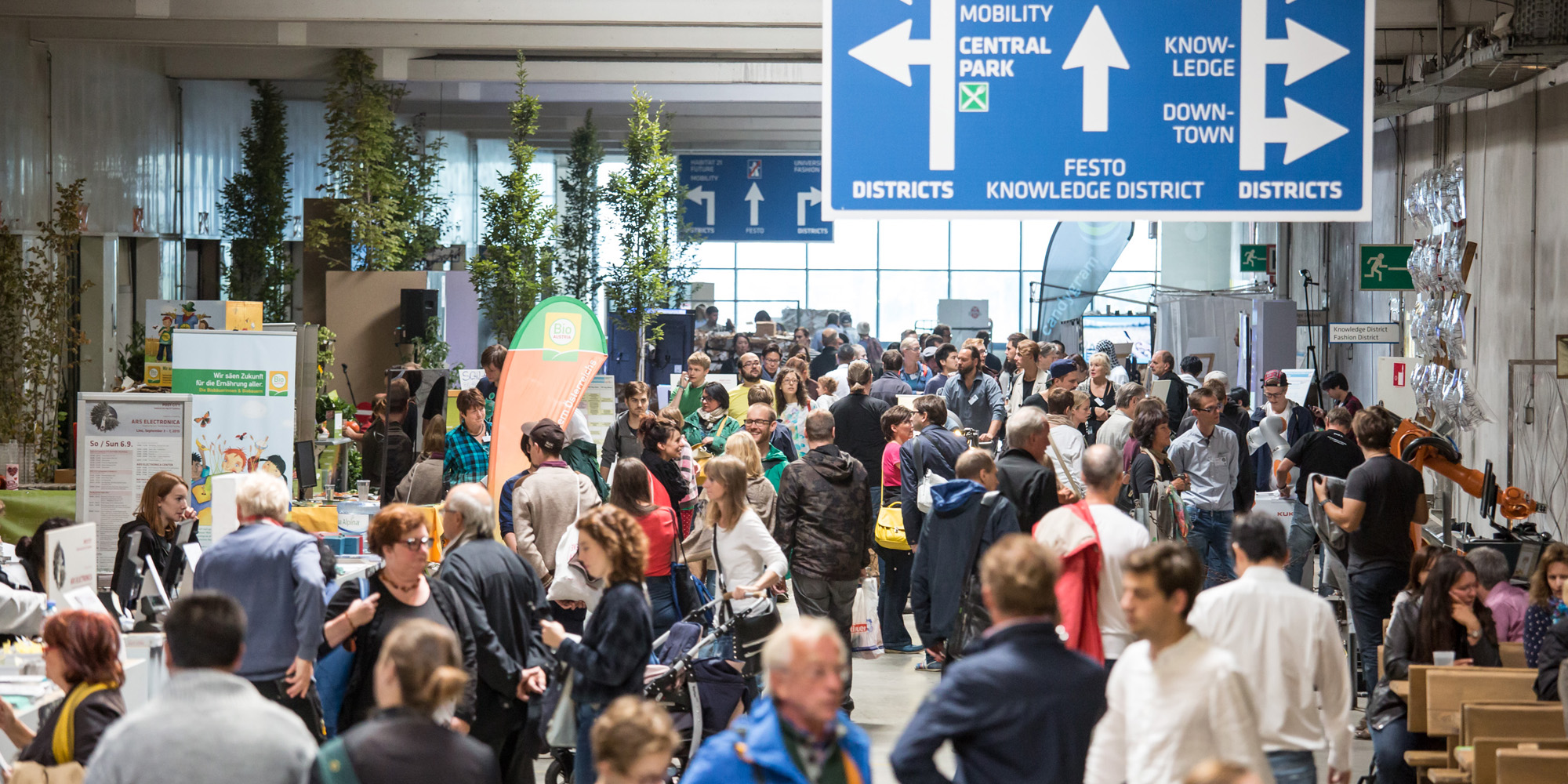 Credit: Tom Mesic
You could have spent hours in PostCity, and that's exactly what many festivalgoers did. We tallied about 92,000 visits. Over the course of five days in Linz, 482 individual events were staged by 946 artists, scientists, activists and producers from 42 countries.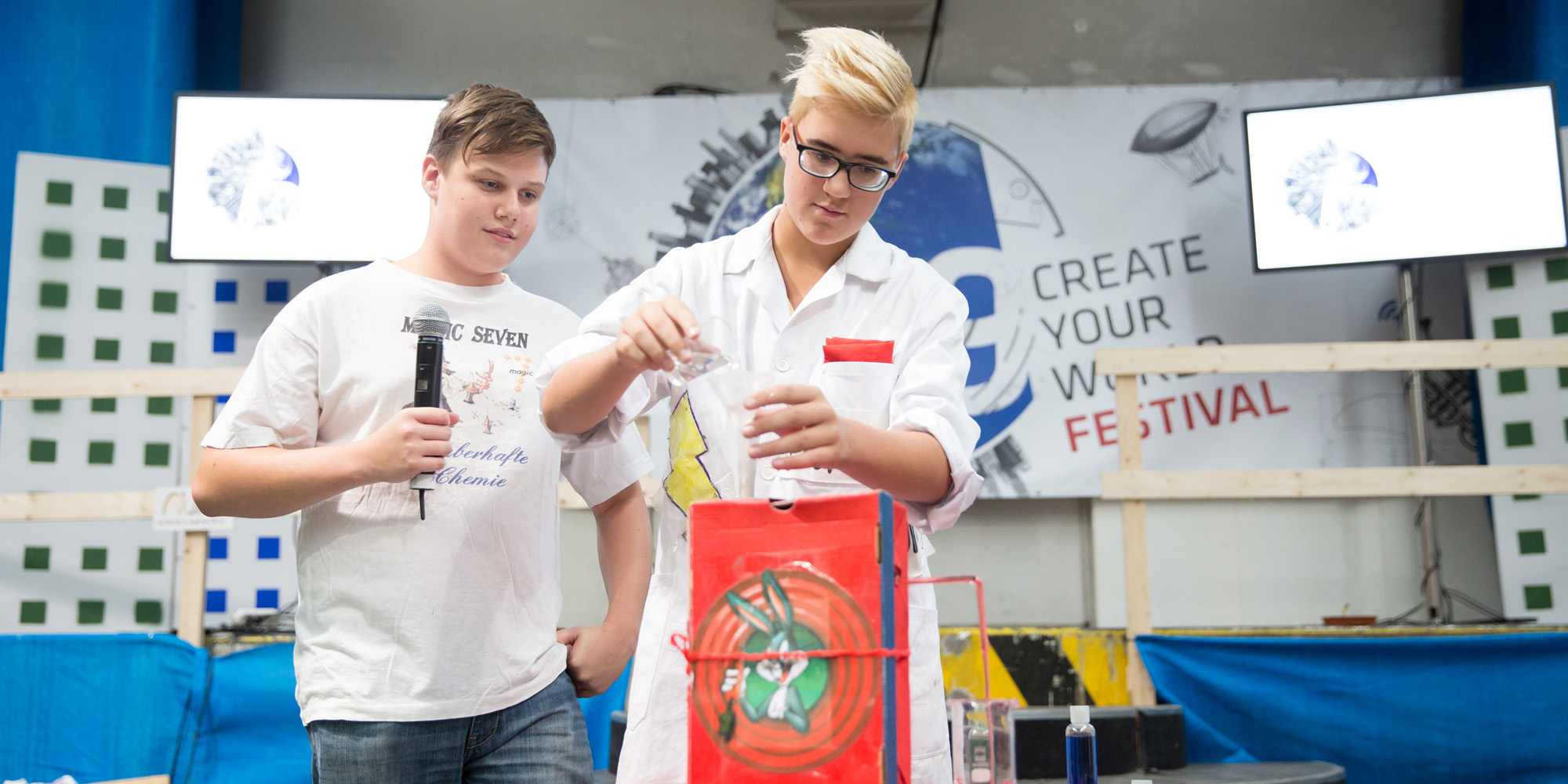 Credit: Tom Mesic
u19 – CREATE YOUR WORLD, a festival-within-the-Festival for young people, settled into a huge hall on the PostCity grounds. Kids and youngsters—and a few grown-ups too—were invited to get together and give some thought to the world of tomorrow.
Credit: Tom Mesic
The grey confines of the decommissioned logistics facility were once again filled with colorful hustle and bustle in September.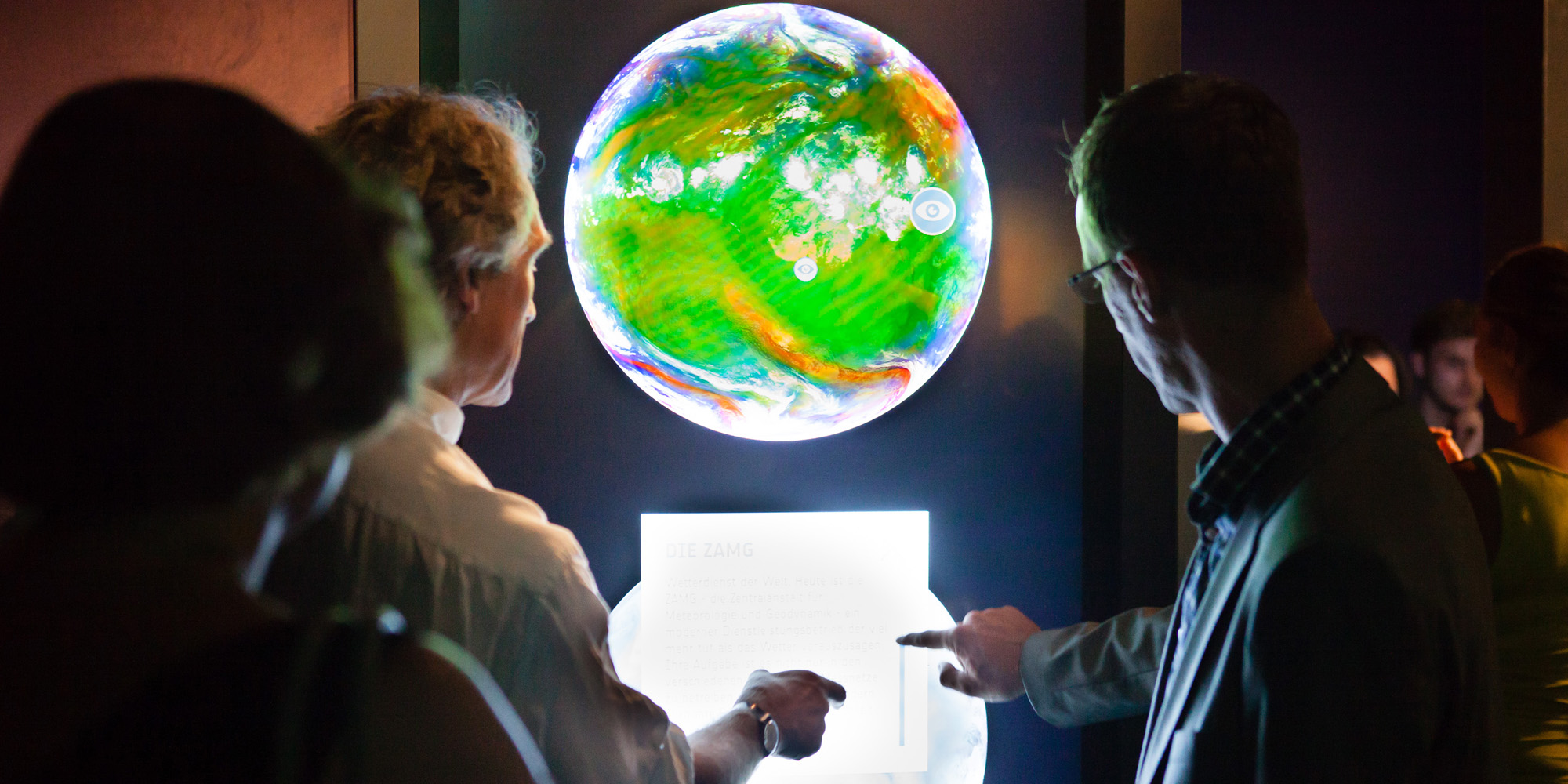 Credit: Florian Voggeneder
"Spaceship Earth" landed at the Ars Electronica Center just in time for the Festival. This exhibition produced in cooperation with the European Space Agency let festivalgoers enjoy high-flying bird's-eye views of our Blue Planet provided by humankind's awesome satellite technology.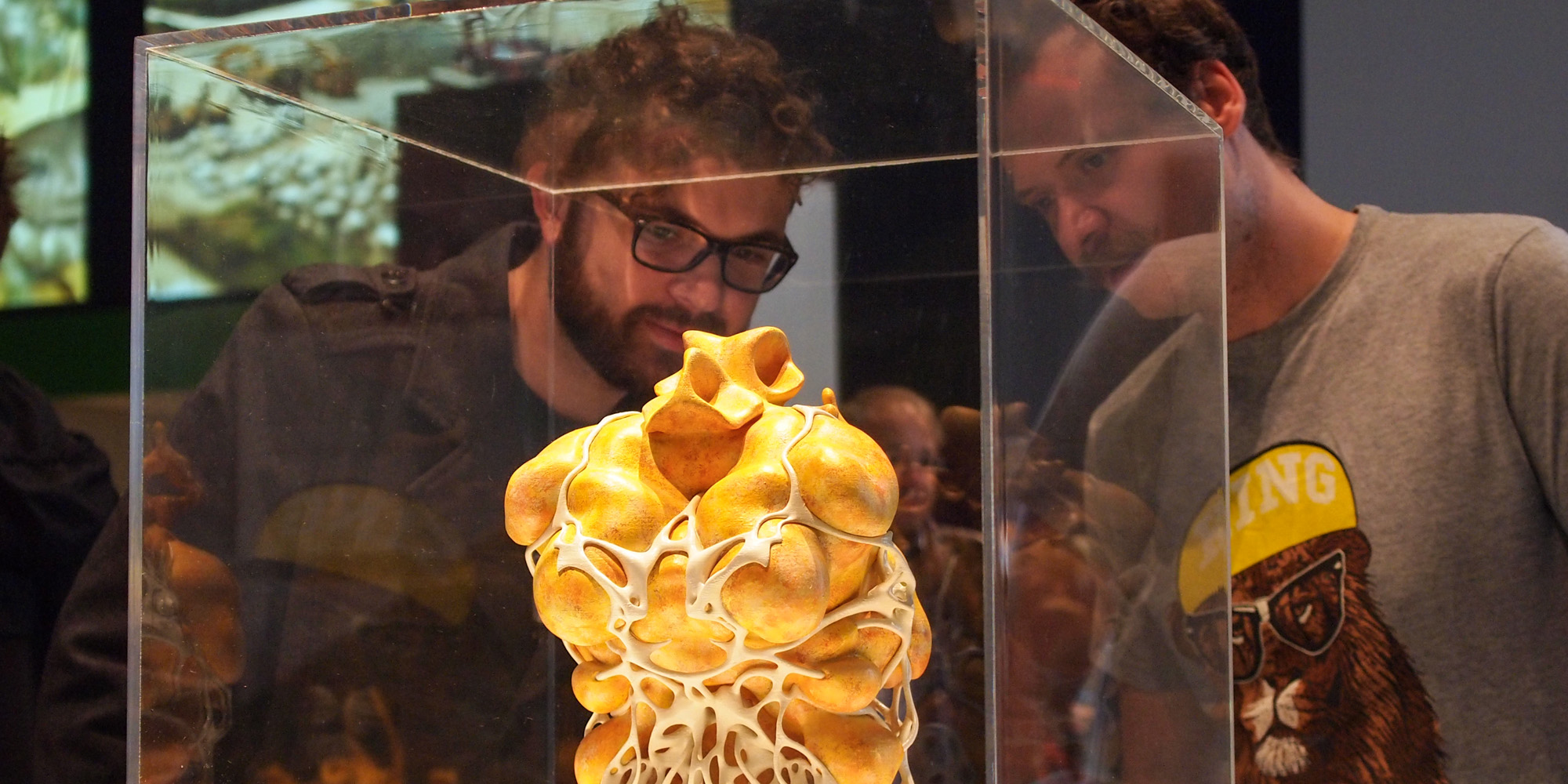 Credit: Martin Hieslmair
Another visitor favorite was one floor up: the new "Elements of Art and Science" exhibition, which was expanded in October with additional installations that demonstrate, among other things, how 3-D printing can be put to artistic use.
Credit: Michael Huebner, nurfotos.de
Still September, in another museum, this time in Berlin: Ars Electronica Solutions was one of the lead contractors in the design of Berlin's new interactive Spy Museum.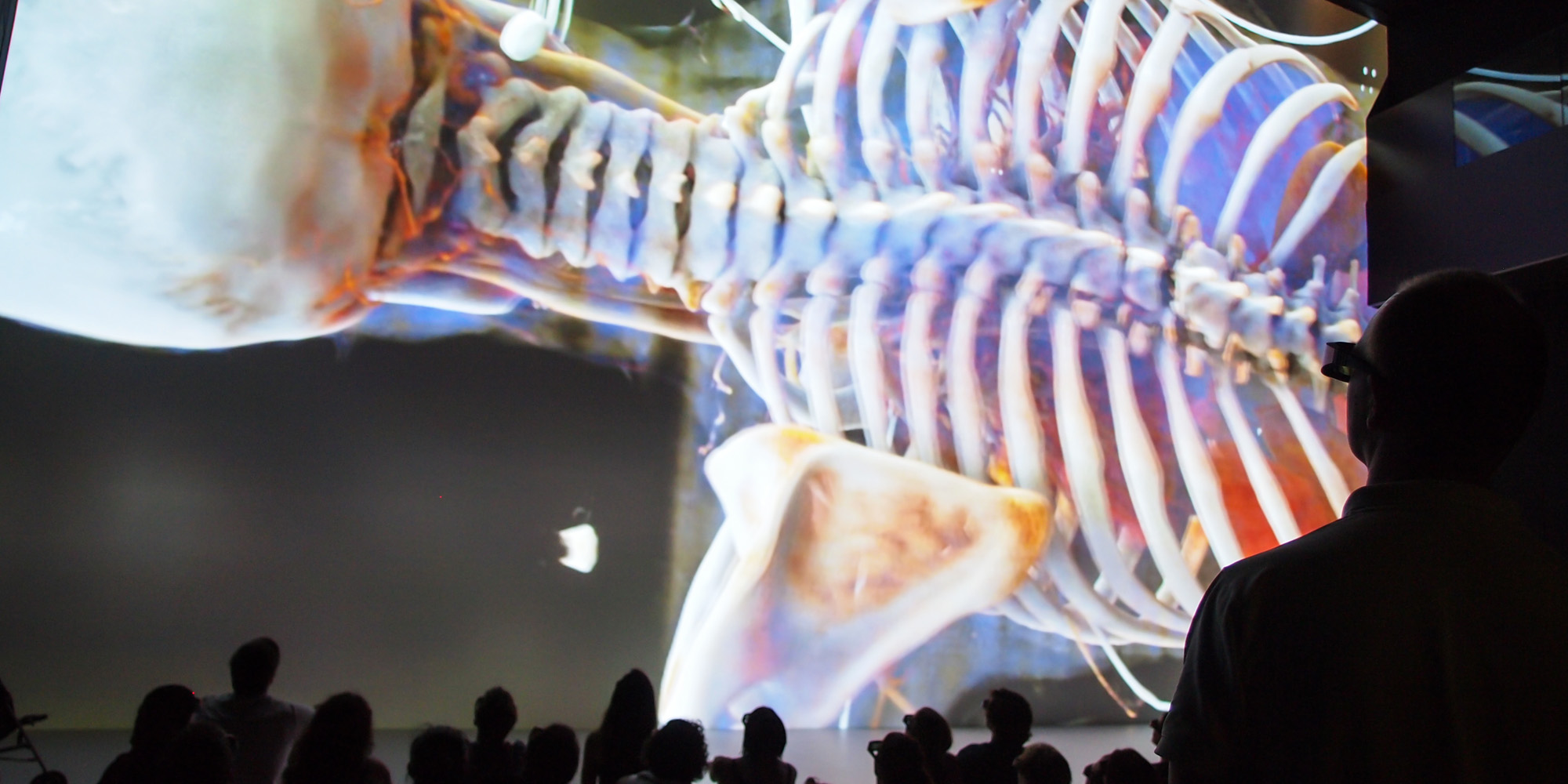 Credit: Martin Hieslmair
In autumn, the Ars Electronica Center launched a series of Deep Space Weekends, each focusing on a different topic and featuring addresses by experts in some aspect of it. The program in the new Deep Space 8K included "Adventures in Antiquity," experiencing "The Universe Within" via Cinematic Rendering and 3-D visualizations of Medical Data," brilliantly rendered excursions into the world of "Astronomy," multifaceted impressions provided by "Time-lapse, Gigapixels and Panoramas," 3-D laser scans capturing humankind's "Cultural Heritage" and playful encounters in walk-through "Gaming Spaces".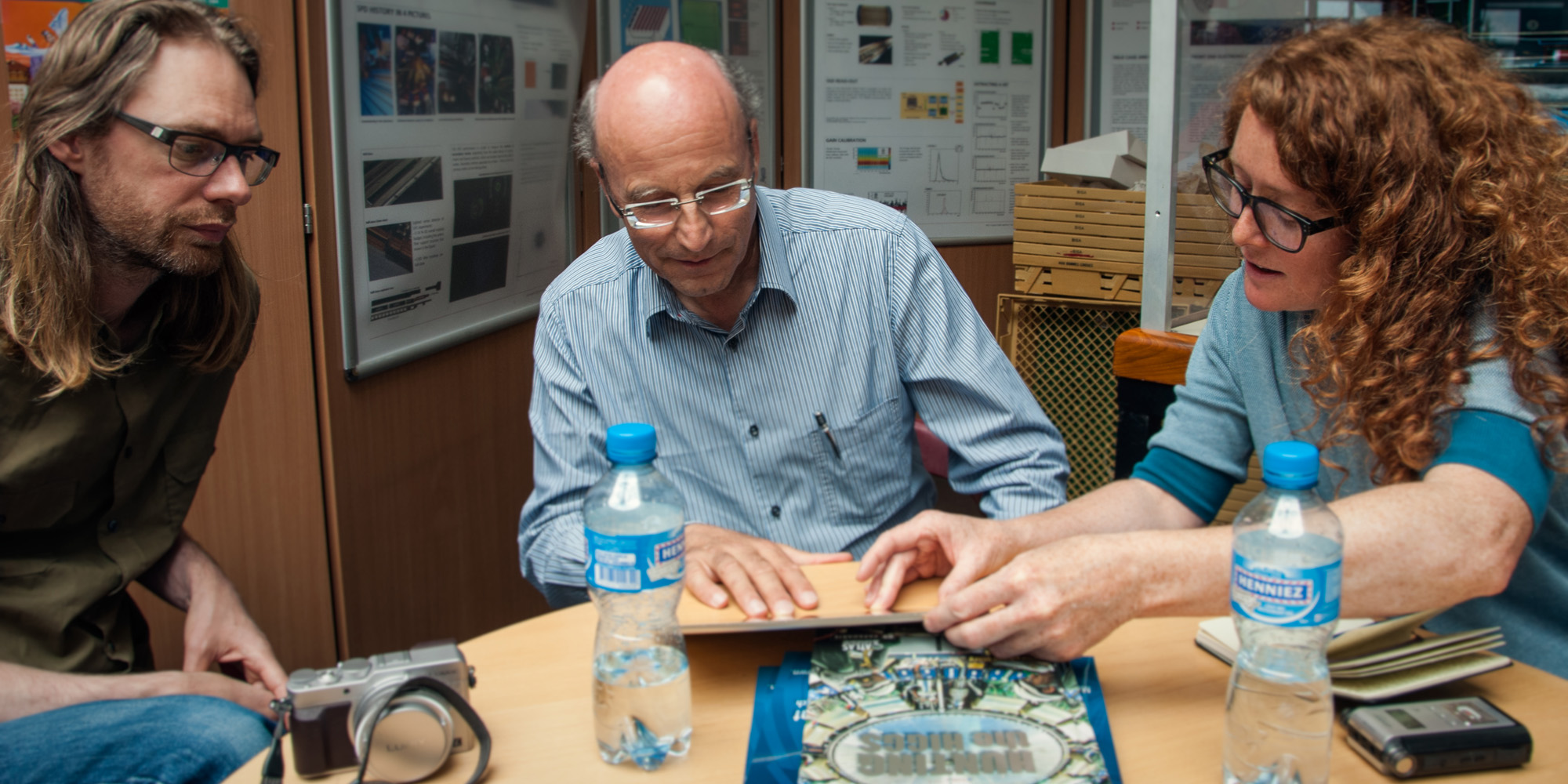 Credit: Claudia Schnugg
The Art & Science made a dream come true for an artistic duo named Semiconductors: a multi-week residency at CERN – The European Organization for Nuclear Research in Geneva. The results of their creative efforts will be presented at the 2016 Ars Electronica Festival.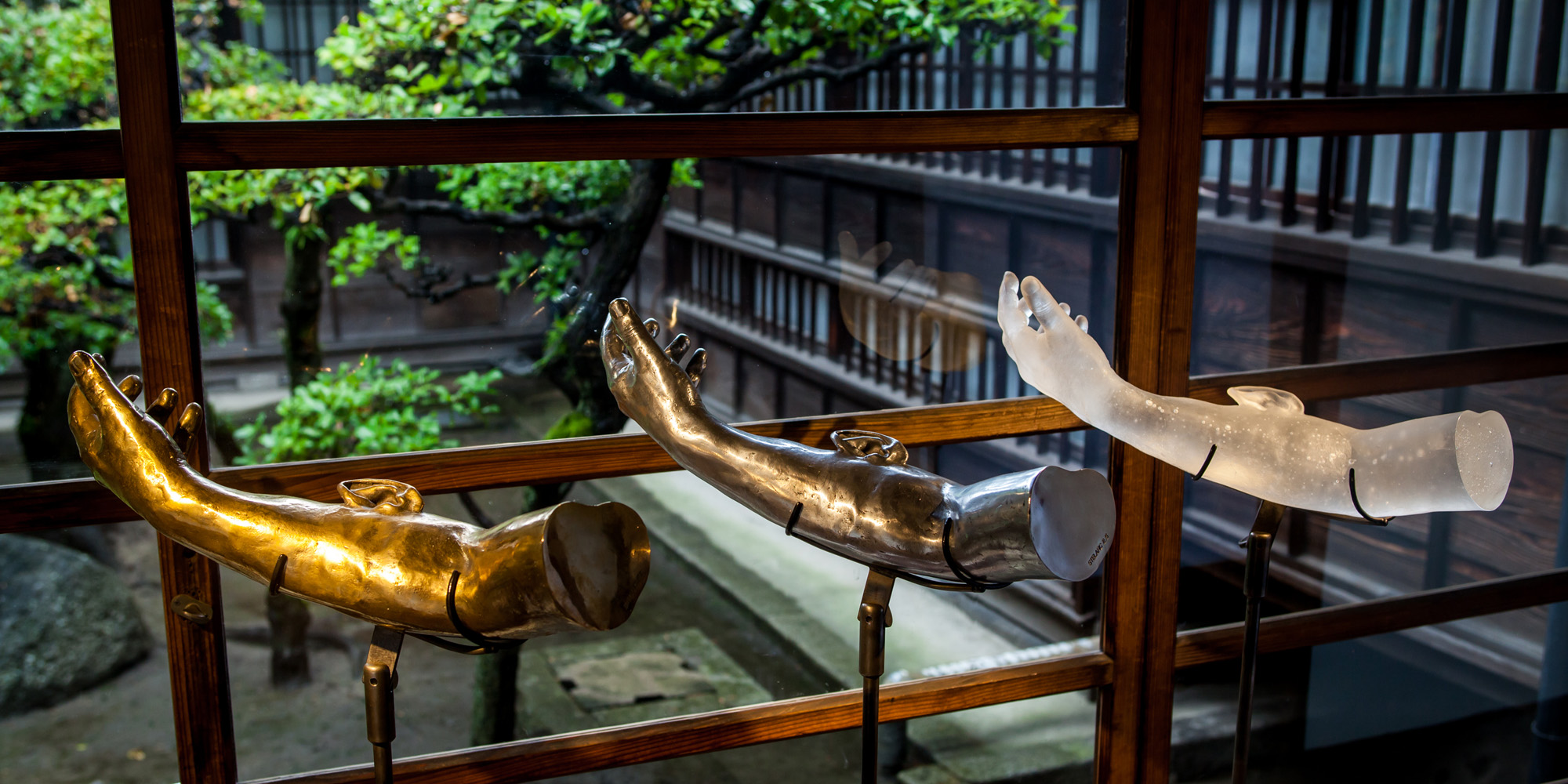 Credit: Takamatsu Media Art Festival
This chronological look back at Ars Electronica's greatest hits of 2015 ends in Gijòn, Spain with an exhibition entitled "Materia Prima" and amidst a unique historical setting in Takamatsu, Japan, where the "Prix Ars Electronica Selection", is on display in conjunction with the Takamatsu Media Art Festival. And that brings us to the here and now: the verge 2016, which is sure to bring lots of exciting new stories and creative impetus at the nexus of art, technology and society.