Appointment as a UNESCO City of Media Arts means that Linz has joined the ranks of Lyon, Sapporo, Tel Aviv and Dakar and thus taken its place among the world's most forward-looking, future-oriented cities. In addition to Creative Region GmbH, Lentos Art Museum, Tabakfabrik, Linz Art University and other educational institutions, Ars Electronica is one of the driving forces on the media art scene in Linz. It has staked out a prominent place on the leading edge of visionary, technologically advanced media art—best known, perhaps, for the world-famous Ars Electronica Festival staged annually in September and the Prix Ars Electronica, the world's most time-honored showcase of excellence in media art.
Media art is also this year's focal-point theme of the City of Linz's tourism marketing campaign. We recently discussed the significance of this title with Reinhard Kannonier, rector of Linz Art University, Christopher Lindinger, co-director of the Ars Electronica Futurelab and manager of Linz's application to be named a UNESCO City of Media Arts, and Georg Steiner, tourism director of the City of Linz.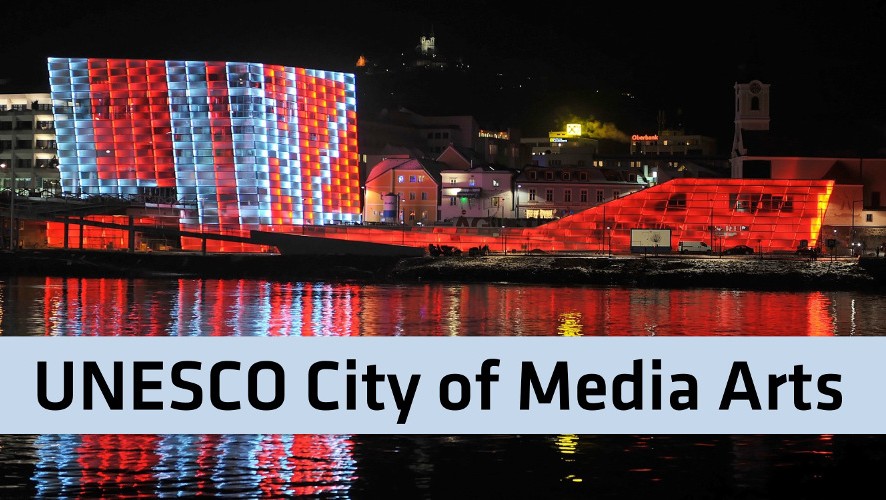 What do you think makes Linz stand out in comparison to the many other cities worldwide that have established themselves in this genre?

Reinhard Kannonier: First of all, there's a historical fact: Linz has been making a name for itself ever since 1979 when the Ars Electronica Festival was held for the first time. And this is why an indie media art scene could emerge here at a very early stage and nurture fruitful developments on an ongoing basis. Linz Art University has also made a major investment in media art over the last 12 years. And, ultimately, this region's industrial-technological environment most definitely plays an important role.

Christopher Lindinger: It's incumbent on us to point out that some key opinion leaders in Linz displayed extraordinary perspicacity back in the late '70s. They opened their minds to consideration of the future social and artistic implications of an electronic device that was still largely unfamiliar to the general public at that time: the computer. The first Ars Electronica Festival and the first Visualized Klangwolke [Cloud of Sound] were produced in 1979. Thus, precisely because Linz—earlier than perhaps any other major city worldwide—made a big commitment to the linkup of technology and art as well as participation by the general public, the many people who convened here in Linz—the creative individuals, high-tech experimenters and guests—were never just commentators on what was happening in the world of computers; they were also part of the avant-garde that was shaping this technological revolution that, in the form of the internet, social media and other digital tools, has long since become a part of our everyday life.

Georg Steiner: Being singled out for recognition as a UNESCO City of Media Arts is a very special honor for Linz, but at the same it's the result of steady, consistent development on the part of the city. Linz recognized the signs of impending digitization at an extremely early stage and reacted accordingly over the last 30 years. The city has hosted unique festivals, performances, museum exhibitions and conferences that have become established events. This title honors Linz for having taken a holistic, critical approach to its encounters with the phenomenon of digitization.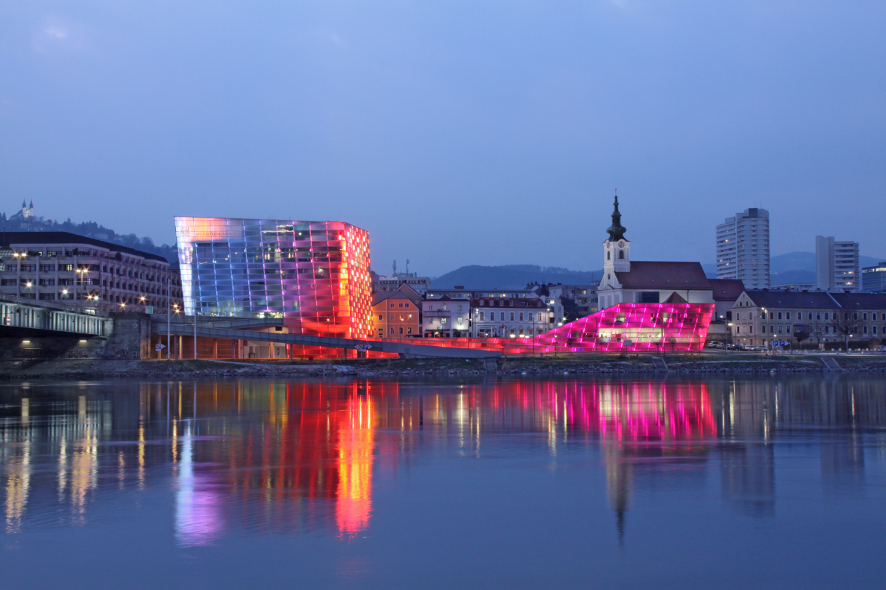 Credit: Eibelwimmer Stefan
Another step forward for Linz as City of Media Arts is the acquisition of the personal archive of VALIE EXPORT, a Linz native who's achieved worldwide fame as a feminist media & performance artist. This material will now make up the core holdings of the VALIE EXPORT Center in the Tabakfabrik. Isn't this a milestone in Linz's development as a city of media arts?
Reinhard Kannonier: For the reasons you've just cited, it's by no means astounding that there's already great international interest in the VALIE EXPORT Center, and despite the fact that it will still be a while until the facility is physically set up. We're now planning a high-profile premiere in spring 2017. In any case, the Lentos' staff is already working on transferring these holding to Linz, and the Art University is designing a research agenda.
Georg Steiner: Yes, it's clear that the acquisition of VALIE EXPORT's archive is another significant milestone, and at the same time, another mosaic tile in the overall picture of what Linz is now and what makes this city so distinctive.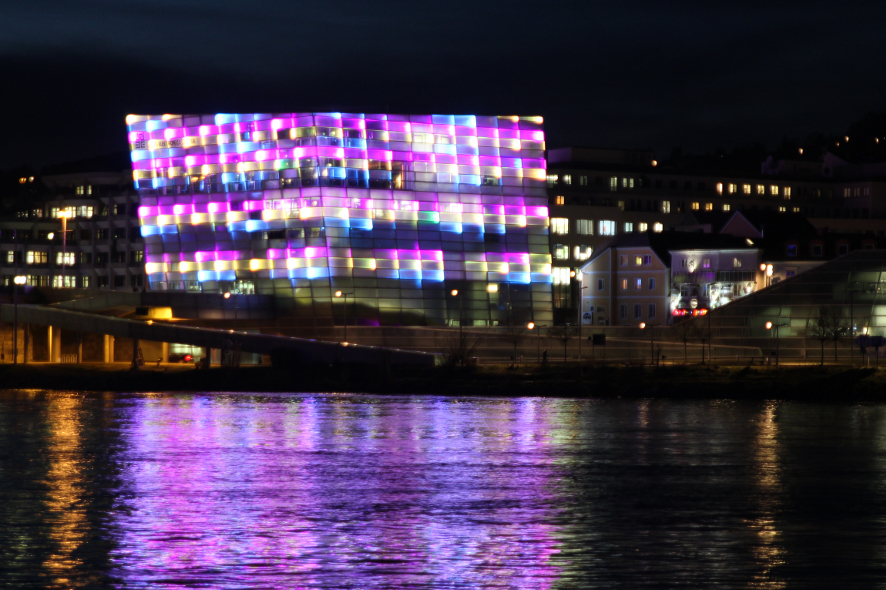 Credit: Martin Hieslmair
Has the UNESCO City of Media Arts title already made a significant impact at Ars Electronica as a whole or in the Ars Electronica Futurelab in particular?
Christopher Lindinger: This title provides added leverage to our external communication, especially in conjunction with the Ars Electronica Futurelab's worldwide activities. But what manifested itself very quickly was the fact that, in the wake of the publicity surrounding this title having been bestowed on Linz, numerous cities have gotten in touch with us to find out more about the Ars Electronica "system." There's a tremendous amount of interest in what can be learned from the development of the City of Linz and Ars Electronica in order to gain insights that could be useful in nurturing creative sectors, urban innovation strategies and creative city branding. In fact, many of the core challenges that municipalities now have to face can be mastered only with an approach that involves curiosity, enthusiasm, creativity, participation and openness—and Ars Electronica is a textbook example of this.
Ars Electronica has contributed mightily to Linz being singled out for recognition as a UNESCO City of Media Arts. Here's a brief summary of some of this institution's wide-ranging activities in this field: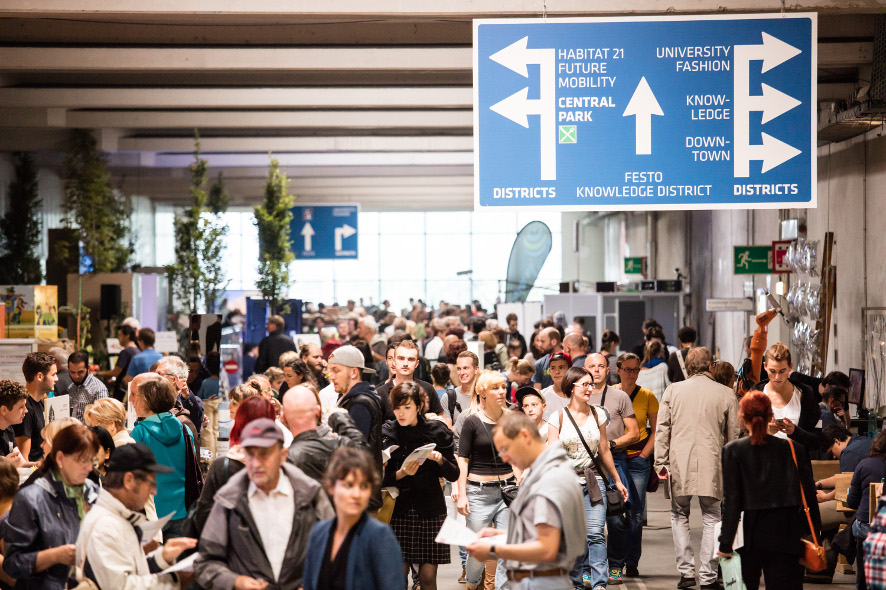 Credit: tom mesic
Ars Electronica Festival: The world-famous media art festival has been a setting for artistic and scientific encounters with social and cultural phenomena for over 30 years. Approximately 92,000 visits were tallied during the 2015 Ars Electronica Festival (theme: "Post City – Habitats for the 21st Century").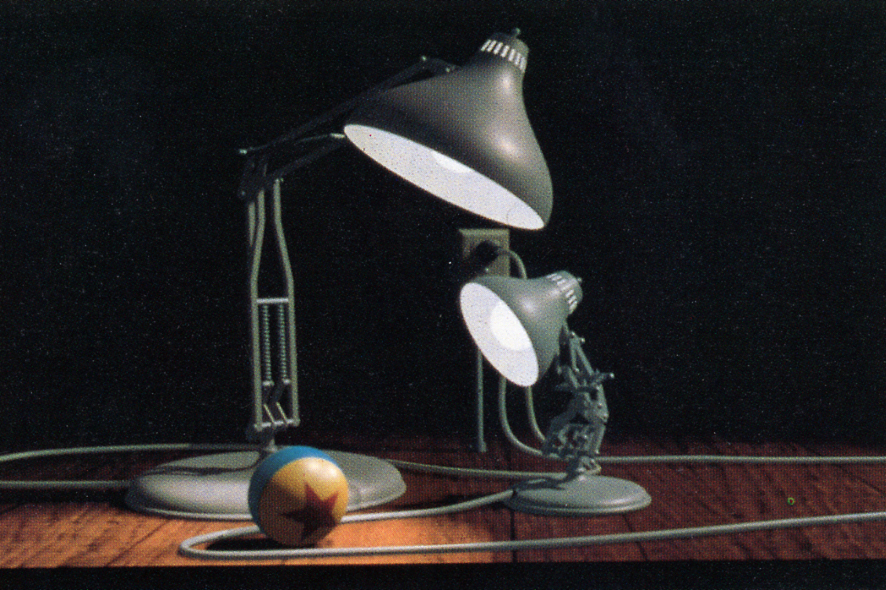 Prix Ars Electronica: One of the world's oldest media art festivals, the Prix Ars Electronica attracted 2,889 submissions for prize consideration from 75 countries in 2015. The first prizewinner in 1987 was John Lasseter for the short film "Luxo Jr."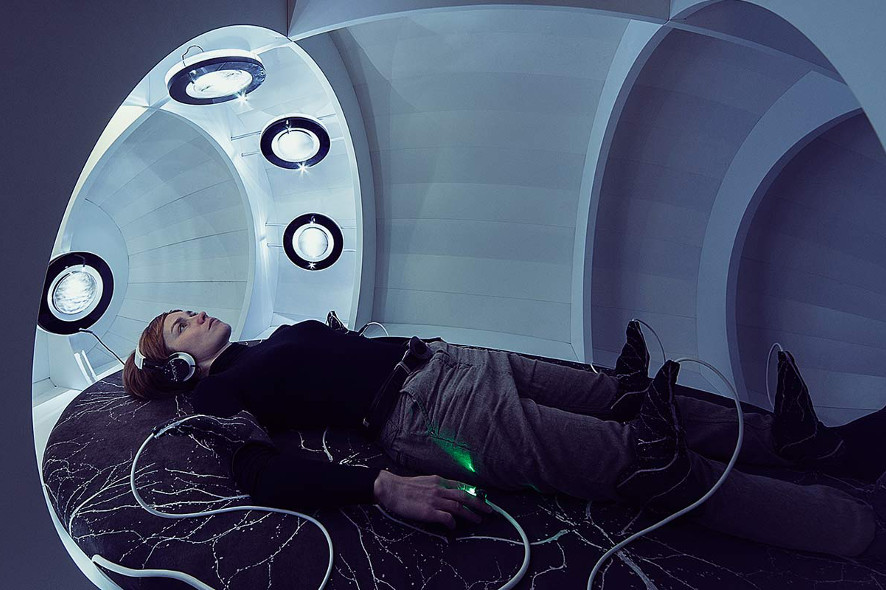 Credit: Saša Spačal, Mirjan Švagelj, Anil Podgornik
STARTS Prize 2016: Two €20,000 prizes are bestowed on the winners of this competition staged by Ars Electronica under the aegis of the European Commission.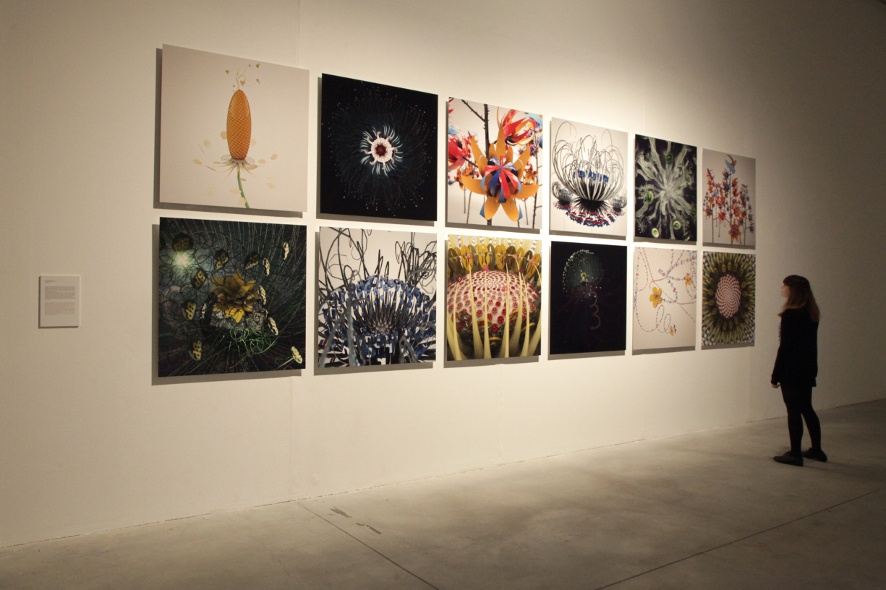 Credit: Sergio Redruello / LABoral
Ars Electronica Export: This division produces exhibitions, workshops and educational programs for clients and associates worldwide.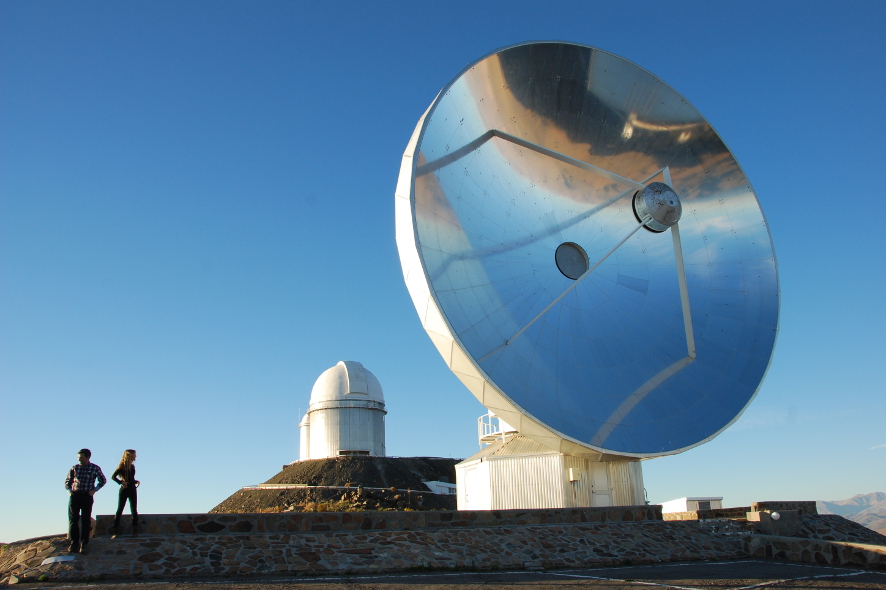 Credit: Claudia Schnugg
European Digital Art & Science Network: This network of seven artistic & cultural institutions, CERN–The European Organization for Nuclear Research and ESO–The European Southern Observatory offers artists the chance to spend a residency at CERN, ESO and the Ars Electronica Futurelab.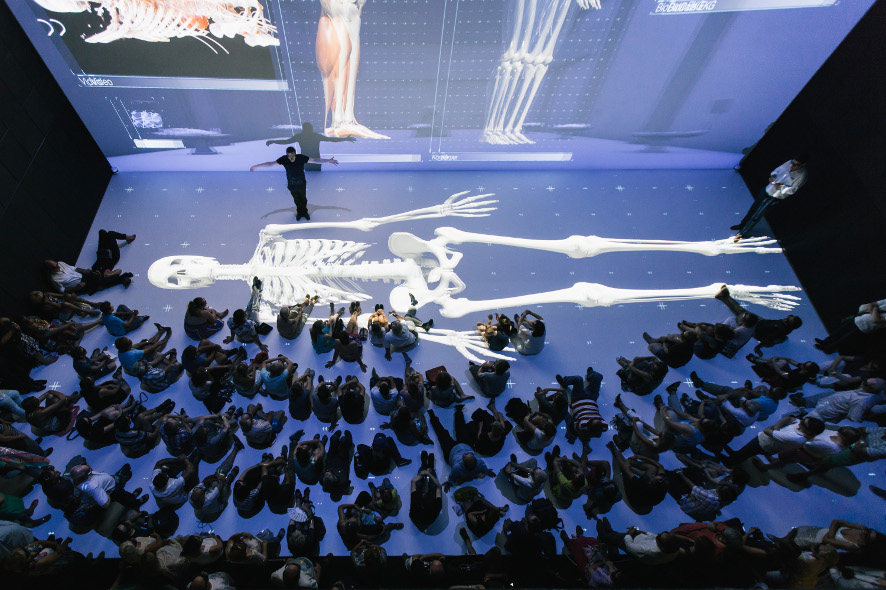 Deep Space 8K: Since August 2015, the Ars Electronica Center has offered its visitors an attraction that's one-of-a-kind worldwide: motion pictures and graphics in 8K resolution screened on 16×9-meter projection surfaces on this space's wall and floor.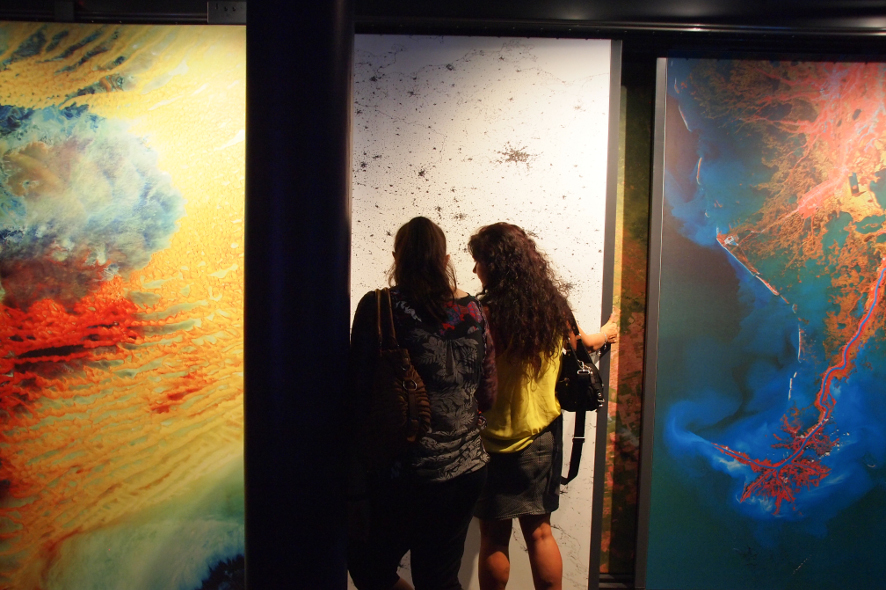 Credit: Martin Hieslmair
Spaceship Earth: An exhibition produced jointly by the ESA–European Space Agency and Ars Electronica.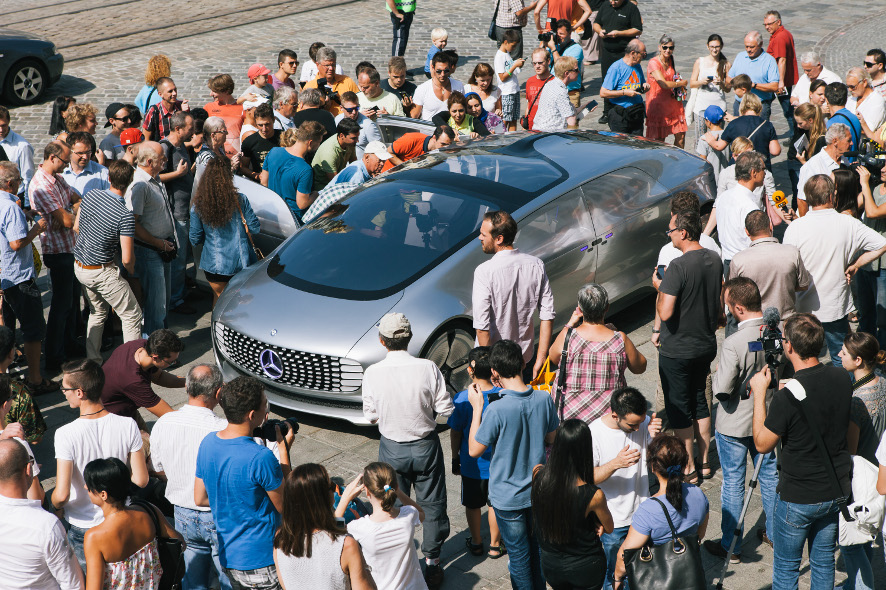 Credit: Florian Voggeneder
Mercedes F 015: 50 assignments in eight countries generated gross revenues of €2.8 million for the Ars Electronica Futurelab in 2015. One of the most newsworthy was collaboration with Daimler on its driverless concept car, the Mercedes-Benz F 015 Luxury in Motion.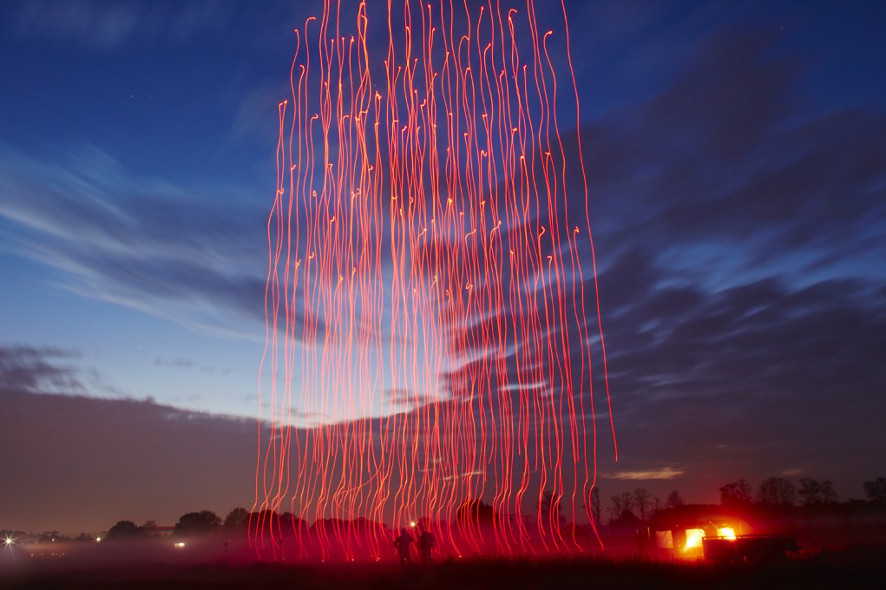 Drone 100: Intel and the Ars Electronica Futurelab collaborated to set a new world's record: a synchronized performance of 100 unmanned aerial vehicles aloft simultaneously.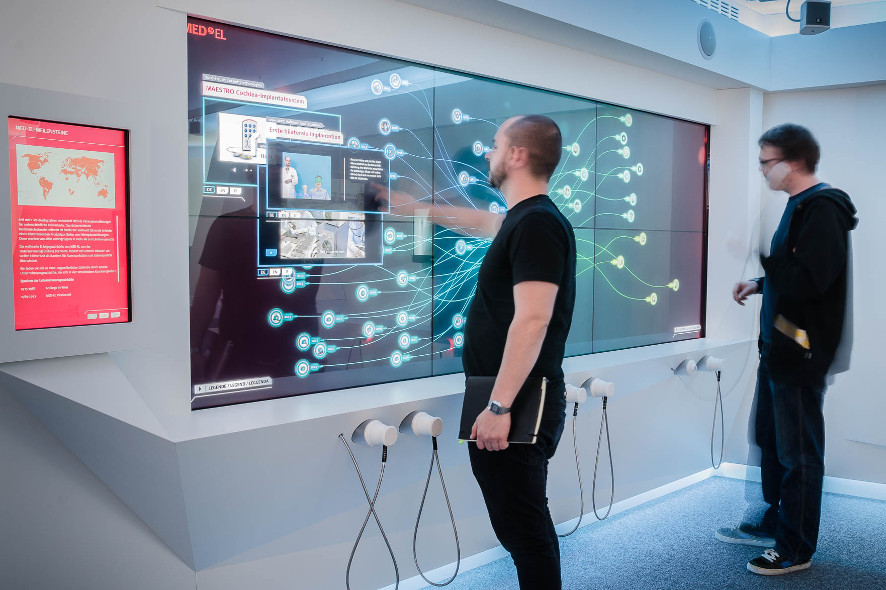 Credit: Johanna Mathauer
Ars Electronica Solutions: In 2015, this division completed 65 projects in eight countries and thereby increased its revenues to €3.6 million. Two of the most imposing projects were the Spy Museum in Berlin and Styriaversum in Graz.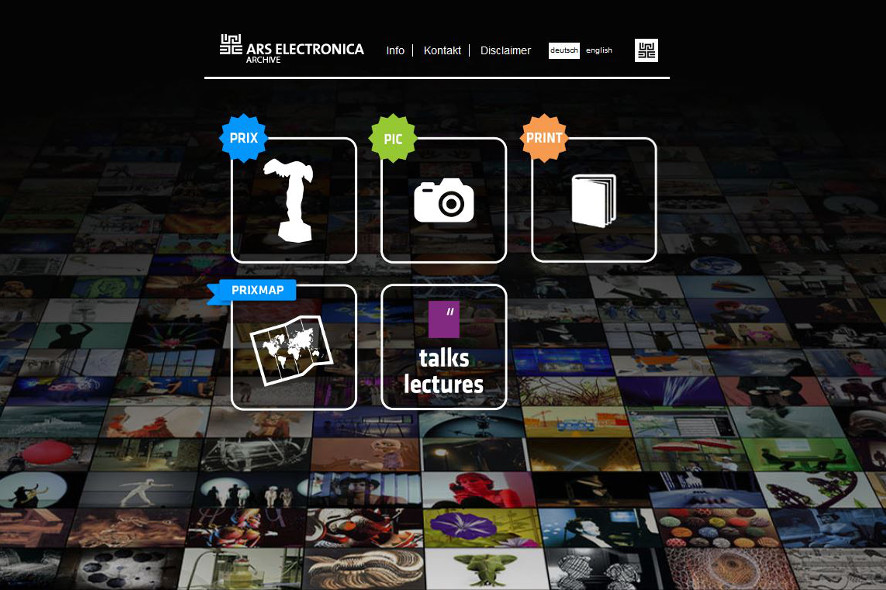 Ars Electronica Archive: the world's largest media art archive.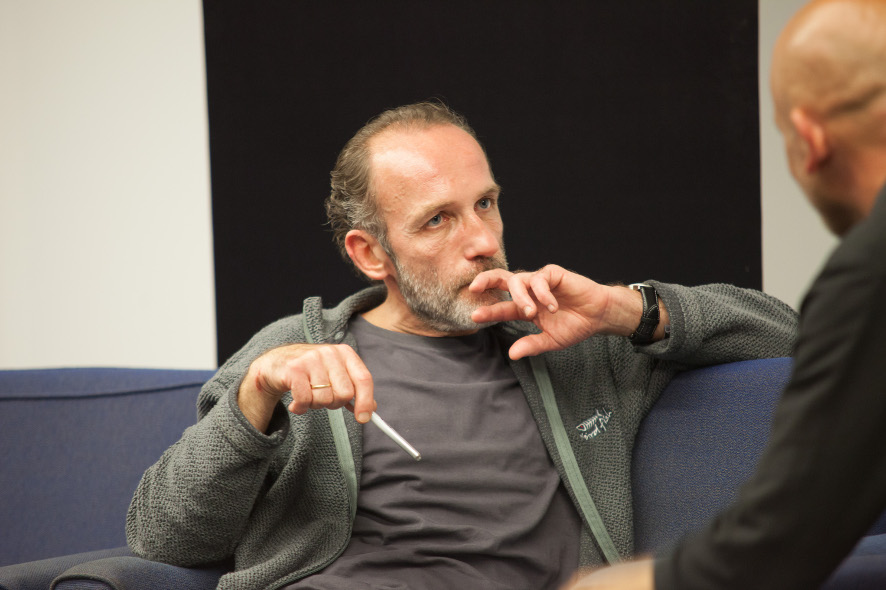 Credit: Florian Voggeneder
Create Your World: The Create Your World Festival for young people celebrated its 5th anniversary in 2015! Famed actor Karl Markovic is one of the jurors in the Prix Ars Electronica's u19 category this year.