The DOORS Orbit consists of cultural and museum professionals and creative technologists with a wealth of experience in the digitalisation of the sector.
The advisory board gathers an exquisite group of international practitioners with long-term commitment to the sector and excellence in areas relevant to the incubation programme. They will be the project's strategic voice, called upon to offer a perspective that is sensitive to the current needs of the sector and knowledgeable about the possibilities and implications of technology-driven change.
The jury members set the stage for the incubation scheme, carefully evaluating proposals and considering their context-sensitivity, relevance, and viability, as well as their inclusivity, empowerment, and sustainability potential.
The mentors play a key role in running the two incubation programmes, advising, and supporting museums through the implementation of their pilots. The approach of the mentoring programme will blend training with shared learning and knowledge transfer to increase the digital literacy of museum practitioners but also empower them to push boundaries and become autonomous when navigating the digital landscape.
Additionally, museum practitioners will work closely with the creative and tech sector (creative technologists, developers, digital agencies, data analysts, interaction design studios, etc.) to reach a collective understanding of what is possible from a technical standpoint and what is needed or desired from a cultural perspective.
Andrea Bandelli
Executive Director @ Science Gallery
Andrea Bandelli is the Executive Director and diplomat in chief of SGI, where he manages the relationships with all network members and external stakeholders. A keen listener and an experienced speaker, Andrea is responsible for developing and implementing the network culture of Science Gallery. A world citizen by trade, Andrea's academic background includes a MA in Economics, a master in Science Communication and a PhD in Social Sciences, with a specialisation in scientific citizenship.
Andrea is a member of the Expert Network of the World Economic Forum and has been a Cultural Leader in Davos in 2017 and 2018, and in Dalian in 2017 and 2019. He is a member of the board of the Deutsches Museum in Munich, of the scientific board of Universcience in Paris and of the scientific advisory board of the Novo Nordisk Foundation Center for Basic Metabolic Research at the University of Copenhagen. In his career spanning 25 years he has worked for several public and private organisations, including science museums, government organisations and universities across Europe, USA, South Africa and Brazil, leading some of the most innovative projects on science, art, democracy and public participation. He has published 2 books and several academic and popular articles on public engagement with science and technology.
Sebastian Chan
Chief Experience Officer @ Australian Centre for the Moving Image
Seb Chan is Chief Experience Officer at ACMI, Australia's national multi-platform museum of screen culture, located in Melbourne. He is the senior executive responsible for the Experience & Engagement division of the museum guiding teams responsible for visitor experience, marketing, brand & communication design, digital products, technology, and the museum's collections, digitisation & digital preservation programs.
Prior to ACMI, Seb led the digital renewal and transformation of the Cooper Hewitt Smithsonian Design Museum in New York (2011—15) and the Powerhouse Museum's pioneering work in open access, mass collaboration and digital experience during the 2000s. His work has won awards from American Alliance of Museums, One Club, D&AD, Fast Company and Core77. He is an Adjunct Professor, School of Media and Communications, in the College of Design and Social Context at RMIT, and is an international advisory board member of Art Science Museum (Singapore), and board of the National Communications Museum (Melbourne), and National President of the Australian Museums and Galleries Association. He is an alumni of the Getty Leadership Institute, Salzburg Global Seminar, and UNSW. He also leads a parallel life in digital art, writing, and music.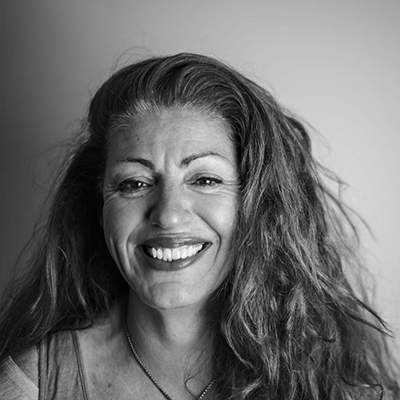 ©The Audience Agency
Anne Torreggiani
CEO @ The Audience Agency
Anne is the CEO of The Audience Agency, the UK charity for public engagement with culture: a unique national data analytics service, specialist R&D in public engagement and place-making, digital transformation.
Anne's career has centred on improving practice and advocating for change in the cultural sector towards an audience-centred approach in policy and practice. She is a specialist in audience strategy and research, people-centred leadership, trends and patterns of public engagement and has a particular interest in cultural democracy and human centred design. She is a regular commentator on these issues and is also co-director of the Centre for Cultural Value, at the University of Leeds.
Julia Pagel
Secretary General @ NEMO
Julia Pagel is secretary-general of NEMO, the Network of European Museum Organisations. NEMO acts as European umbrella for the national museum organisations and speaks for over 30.000 museums in Europe.
Julia holds a master's degree in Art History and Latin American Studies from Freie Universität Berlin. Before starting to work for NEMO, Julia worked as a project manager at the German Museums Association. Julia was a member and Vice-President of the Executive Committee of Culture Action Europe, a major European culture umbrella network. Since 2019 she is a member of the EU Commission Expert Group on Cultural Heritage and since 2021 she is an Advisory Board member of  Europeana.  Julia has initiated numerous international cooperation projects in the museum field around capacity building and organisational transformation.
Merete Sanderhoff
Curator & Senior Advisor @ SMK — Statens Museum for Kunst
Merete Sanderhoff holds an MA in Art History. She is a curator and senior advisor of digital museum practice at SMK, being responsible for the museum's open access policy and working to foster active re-use of the museum's digitised collections for research, learning, knowledge sharing, and creativity. She has published substantial research in the area of digital museum practice and has set the agenda for openness in the global GLAM community with the Sharing is Caring conferences since 2011. In 2017-18, she was the chair of the Europeana Network Association, and she is currently a member of Europeana Foundation's Advisory Board.
Thierry Baujard
CEO @ Media Deals
Thierry Baujard is offering 25 years of experience in the financing of the creative Industries. Starting from film finance, he is now involved in public policy and private investment of creative entrepreneurs in the audio-visual, gaming, music and Fashiontech sectors. He is the CEO of pan European investment network Media Deals as well as co founder of European Gaming accelerator SpielFabrique. He is also investors in different creative companies in Europe. He holds an MBA from UCLA Anderson and SDA Bocconi and he is a regular speaker at conferences.
Vanessa Mignan Jenkins
Independant Consultant & Trainer @ www.vanessamignan.org
Vanessa Mignan Jenkins is an independent trainer and social inclusion consultant for science engagement institutions. She uses her cross-cultural expertise to support institutions working outside their comfort zone. She is committed to make science in public' accessible, equitable and meaningfully inclusive for everyone.
In the past ten years, she has developed, implemented and evaluated educational and training programmes on science engagement, creativity and social justice at both national and European levels. She is a founding member of the DiverSci (Equity@Ecsite) network and an honorary research associate at University College London (UK).
Jurij V. Krpan
Art Director @ Kersnikova Institute & Senior Curator @ Kapelica Gallery
In 1995, Jurij Krpan founded the Kapelica Gallery — Gallery for Contemporary Investigative Arts as a non-governmental and not-for-profit organization, where he has been working as senior curator ever since. As a curator and commissioner he has contributed to domestic and international exhibitions and festivals, the largest international productions to date being the organization and artistic management of the Slovenian pavilion at the 50th Venice Biennale in 2003, the conceptual gallery Cosinus BRX at the European Commission building in Brussels and the 5.th triennial of Contemporary Investigative Arts 2006 at Museum of Modern Art — Ljubljana. In September 2008, he curated the presentation of the Kapelica Gallery in the Featured Art Scene section of Ars Electronica in Linz and 2009 the survey of contemporary investigative art concerning 80 years of avant-garde art in Slovenia. In 2014, he co-curated the Designing Life section for the Biennial of Design in Ljubljana and co-curated the Slovenian pavilion at Venice Biennial for Architecture. He was a juror at Prix Ars Electronica for the Hybrid Arts category in the year 2010, '13, '15, 16, and 2017. Since 2012 he is the art director at Kesnikova Institute where investigative and production laboratories BioTehna, Rampa, and Vivarium are important development platforms for Kapelica Gallery. Since the beginning of 2017, he is working on the systemic solutions for innovation design bringing artistic ideations as innovation catalysts in the process of innovation for smart industry and communities for a more sustainable, safe, inclusive, and ethical future. Jurij Krpan lectures about the artistic profile of the Kapelica Gallery in Slovenia as well as abroad.
Julie Becker
Museographer & Facilitator
Julie Becker is a freelance facilitator and museographer. Over the years, she worked for two national museums in the UK and Belgium, an exhibition design agency and a European science engagement network (Ecsite). She loves creative team processes and she is convinced that the museum sector has a big role to play in offering empowering experiences that inspire visitors to shape a fairer, more sustainable world. These days she can be found delivering online professional workshops, developing an app' for a botanical garden, or helping cultural organisations with strategic processes. She holds a Museum Studies MA from Leicester University (UK).
Marie Hobson
Senior Manager – Audience Research and Insight
Marie Hobson is the senior manager for audience research and insight at the Victoria and Albert Museum (UK). She has more than a decade's worth of experience working in the audience research and evaluation sector for museums, having previously held roles at the Science Museum and the Natural History Museum. She is also currently investigating museum practitioners' understanding of research and evaluation, professionalization of visitor studies and how to increase evaluation utilisation in organisations as part of her doctorate with King's College, London.