The second stage of DOORS – Digital Incubator for Museums supports 20 museums across Europe in the implementation of their digital pilots.
The museums will work closely with digital solutions providers and receive the support and guidance of experts as they set out to implement their pilots. Each of the pilot projects has selected one area of innovation as its main focus.
Read Jury Statement
Innovating audience analysis and engagement
In this innovation area, some museums dive into audience analysis and understanding to improve their segmentation models, design more complex and personalised user journeys, services and cultural offers, or attract new, more diverse audiences. Others focus on engaging audiences by experimenting with the visitor experiences, whether by building bridges between the online and onsite, bringing collections outside out of the traditional museum space, or augmenting the exploration of onsite collections with digital content.
Digital Audience Analysis – Audience segmentation based on user motivation
The Neanderthal Museum in Germany will leverage the learnings gathered from the digital offers developed during the pandemic to refine their audience research and segmentation. The museum will define digital user segments based on motivation by generating and evaluating onsite and offsite data. This classification model sets the foundation for a more accurate user segmentation which can help create more purposeful and relevant content and allow for more economical use of resources in future digital projects.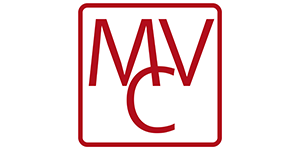 The Open Air Museum
Museo Civico Vignola Augusta Redorici Roffi (IT)
Museo Civico Vignola Augusta Redorici Roffi wants to build bridges between the museum site and its history-imbued surroundings. The development of a web app is intended to rebuild the community around the museum, by connecting the exhibition rooms to the open-air museum along the Panaro River. It will allow visitors to enjoy the collections of the museum in different spaces, making it easier for them to place the collections in real-life contexts and contribute to sharing knowledge. The web app will act as an addition or an alternative to the museum visit, as audiences explore the collections in the traditional or the less traditional – though equally rich in traces of an ancient past – museum space.
Awakening Memories | Leaving Traces
The Regional Museum Goriški Muzej (SI)
The Regional Museum Goriški Muzej will develop an interactive web-based augmented reality application that includes photos from the museum's archive to give locals and foreign visitors a chance to explore the city and its evolution in time. More than an AR travel guide, the web-based app will be designed with co-creation in mind and will allow locals to comment on the different locations, adding their memories and knowledge about them. Besides awakening memories, the app encourages locals to contribute to the living archive of the city as they leave traces in the form of images and comments.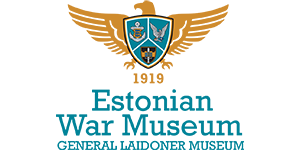 Innovation in Audience Analysis and Engagement
The Estonian War Museum (EWM) wants to reinvent their service delivery (including exposition, events and communication) to increase the numbers and levels of engagement of young visitors. The project will start with an in-depth analysis of potential young audiences and come up with the most engaging formats to attract and engage them. To reach out to young audiences, the museum will also try to increase their visibility with communication campaigns tailored for the channels most used by youngsters. The project aligns with the museum's overall goal of effectively contributing to the objectives of the Estonian National Defence Development Plan (ENDDP) that stresses the conception of comprehensive national defence.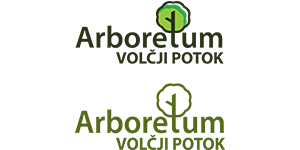 Creating an E-park Guide with Gamification Elements to Boost Visitor Participation
The Arboretum Volcji Potok proposes an e-park guide augmented with gamification elements as a new, innovative and entertaining way for families with children to explore the park and connect with nature. The virtual guide will communicate content about points of interest via a chat and audio interface. Alongside the story, text, illustrations, photographs, videos, games and puzzles will highlight points of interest, different types of plants, animals, landmarks, and history. A two-way communication format that allows users to complete tasks and receive rewards, will make the visit an interactive, enticing and memorable experience.
Be A Part – encourage engagement in digital education
The Museum of the Working World (AT)
The Museum of the Working World in Austria will design an interactive e-learning platform with gamification elements to motivate long-term audience engagement with the museum's content. Complementing the on-site visit with what can be described as a 'digital map' of the museum, the platform will offer a choice of educational paths – similar to a computer game based on riddles and/or problems to be solved – connected to the museum and its exhibitions. The goal is to better prepare visitors for the in-person visit, make the visit more memorable and exploit to the maximum the educational value of the exhibitions.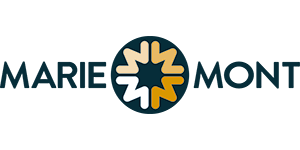 Mariemont 3D: a new user approach and visitor experience
The Royal Museum of Mariemont (BE)
As part of a larger project, the Royal Museum of Mariemont will lay the ground for a digital transition by mapping out the museum's business architecture to identify ICT opportunities, assessing past digital activities, brainstorming future digital storytelling ideas and creating staff training opportunities in 3D modelling software. The final goal is to address the challenge of attracting and creatively engaging "non" or "absent" and "future" visitors and stakeholders. The Museum will resort to design thinking methods for qualitative audience analyses of ecosystem stakeholders and young descendants of the museum's existing patrons (Friends of Mariemont) and develop a new interactive visitor experience from 3D scans of several key works from its collections.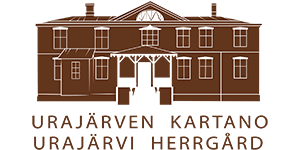 AR Quest: Urajärvi Mansion
The Association of Uräjärvi Mansion´s Friends (FI)
With AR Quest: Urajärvi Mansion, the Association of Uräjärvi Mansion´s Friends in Finland seeks to create numerous and meaningful ways for visitors to interact with the museum's history, exhibits and landscape throughout the year. The website revamp will allow visitors to further explore the collection, at the same time as easing access for people with disabilities. The experimentation with AR will expand the visitors' experience by allowing them to bring the museum's artefacts into their own homes. While making its collection more accessible and opening new engagement and communication channels, the museum will gather user-data to learn more about its visitors' preferences and continue developing relevant digital content.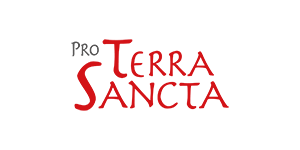 Digital Storytelling and Gaming App: THE TSM QUEST!
Terra Sancta Museum in Jerusalem will present its historical knowledge in a meaningful and interactive way using a hybrid experience that merges augmented reality with site-based learning. The gaming app's storyline and interactive features will be developed in a participatory manner involving the target group of the project – the marginalized Arab community living in the catchment area of the Museum. The TSM Quest will enhance the onsite visit to the museum and can also be experienced offsite without losing its relevance and attractiveness.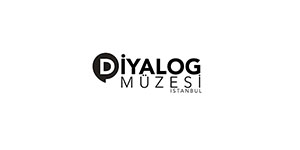 The only way to learn is through encounter!
To raise awareness about issues of equality, diversity and inclusion, The Istanbul Dialogue Museum aims to hone the digital literacy of its disabled employees and involve them in content creation – as active contributors to a digital archive that gathers stories about their work experiences and encounters with visitors. The museum also seeks to strengthen its relationship with existing audiences and diversify the visitor profile by investing in a two-way communication digital tool and a digital marketing campaign titled 'Every Experience is Unique'.

Innovating Audience Engagement for Hybrid Events
IMPAKT [Centre for Media Culture] (NL)
IMPAKT [Centre for Media Culture] in The Netherlands will develop a CRM system designed to communicate and build meaningful relationships with hybrid audiences. To respond to the different needs of online and onsite audiences, the centre will refine its existing audience segmentation and develop strategies that consider not only the engagement during an event, but also the interaction possibilities before and after it. Two "Arches of Engagement" – user journey visualisations that map the touchpoints in the different phases of interaction – will be the basis for the development of a modular CRM.

Hands on the Map! at Maps Museum
The National Museum of Maps and Old Books (RO)
The National Museum of Maps and Old Books in Romania wants to create an AR mobile application that offers edutainment experiences for children between the ages of 10-14. To create a link between non-formal and formal education, establish itself as an educational environment and diversify its audiences to include more school children and teachers, the museum will create content with 3 levels of difficulty addressing different age groups and referencing the school curricula. The museum plans to involve teachers in the design of the app and embed analytics tools to gather statistics and data about the users' behaviour and engagement with the app.
New content distribution and revenue models
The pilots in this innovation area set the steppingstone for new business models by thinking of new ways to distribute their content and generate revenue. Whether they develop a unique experience to appeal to new audiences, create blueprints for digital solutions that can be adopted by other museums, set-up an E-shop to support professionals and their community, or expand the range of services offered, their goal is to become more resilient and financially sustainable.
Ctrl+Shift+Esc | Digital Museum Escape Game
The Computer History Museum (SI)
The Computer History Museum (Računalniški muzej) in Slovenia plans to develop a shared remote experience in the form of an online escape game inspired by retro gaming and treasure hunt TV games. To harness the entertainment power of riddles, puzzles and the excitement of treasure hunting and pique interest in the history of computing, the museum will create an environment in which players get to explore the collection via a strong digital narrative revolving around a set of riddle-based problems. As they try to connect various clues and hints, players encounter retro-gaming elements (text adventure, terminals, 8-bit graphics) and become familiar with digital technology (binary system, cryptography, inner-workings of digital circuits) in a fun and exciting way.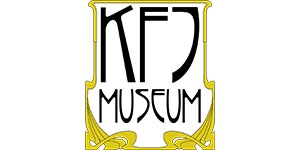 Digital Warmth with tiled stoves
Kaiser Franz Josef Museum Baden (AT)
Having already transformed their existing digital catalogue (DIPkatalog) of tiled stoves and tile models, Kaiser Franz Josef Museum Baden wants to further develop its visualisation with the platform DIPworld. This will allow the museum to set objects in new contexts, connect locations, stories and processes and enable a multi-stakeholder exchange between museums, researchers, and audiences. Tiled stoves – a cultural asset deeply rooted in Austrian tradition and utility, used and adapted for hundreds of years and reflecting people's daily life – will help create a blueprint for the digitalisation and cross-collection presentation of cultural assets.

Interactive Hub for Wooden Architecture
The Museum of Urban Wooden Architecture (LT)
The Museum of Urban Wooden Architecture addresses the challenge of preserving local historical wooden architecture. The hub proposed by the project will provide the community of wooden house owners with easy to access resources on wooden architecture and its preservation, support in finding specialized contractors and service providers (carpenter, woodworker, architect, blacksmith etc.) or help finding solutions that reflect the time-period. Besides collecting the expertise and knowledge in one place, the platform will host an online shop where homeowners, carpenters, and architects can acquire authentic architectural elements for their project.
An inclusive digital transformation of the museum experience
Muzeon – Storytelling Jewish History Museum (RO)
Muzeon, Storytelling Jewish History Museum in Romania sets out to improve their current audio guide web app by adding three additional languages as well as new accessibility features. The project will help the museum reach new audiences, from non-English speakers to seniors and people with vision or hearing impairments. In addition to this, Muzeon will develop a content manager intended to simplify the process of adding new data and content to the audio guide. The developed content manager will be marketed to other museums and made available as a subscription service, opening a new revenue stream for Muzeon.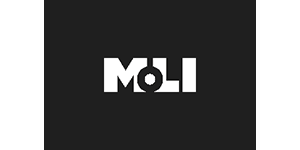 RadioMoLI: Archive of Tomorrow
Museum of Literature Ireland (IE)
The Museum of Literature Ireland (MoLI) seeks to expand RadioMoLI – a public, free-to-access creative space with a distinctive voice that promotes multiple narratives, through a constantly expanding series of podcasts, readings and short-films. Alongside continuing the pre-programmed 'live' stream – which casual viewers can access at the click of a button, the project seeks to streamline the 'on demand' component to create a more user-friendly experience that is compatible with multiple devices, as well as explore potential off-line features. MoLI will equip its in-house recording studio to both power the content production and open a new revenue stream by making the studio available for hire.
Strategies for integrating infrastructures
This innovation area addresses the importance of inhouse infrastructure in the process of digitalisation, to ensure that the museums are less reliant on external stakeholders and have more opportunities when it comes to digitising their collections, expanding their use, and making it available to wider audiences.

3D Scanning Infrastructure for Nature Education and Remote Research
The Natural History Museum and Botanical Garden of the University of Tartu (EE)
The Natural History Museum and Botanical Garden of the University of Tartu in Estonia responds to the need to use museum collections for nature education by setting up the infrastructure for 3D scanning of physical objects (insects, bones, taxidermy, fossils etc.). An automated 3D-scanning station will be set up within the museum and the images obtained will be stored in the existing collection and biodiversity data management system PlutoF. The data management system will be accompanied by a web-based app offering a new way for digital images of natural history objects to be used in citizen science, public education and research.
Experimental ICT programmes
This is an area of experimentation with shared information and communication technologies. The museums in this innovation area will work with others to set up digital platforms that re-design the curatorial process or develop infrastructure that can be adopted across the sector.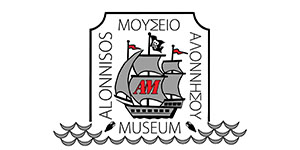 DigiSmALL: Digital Curator for Small Museum
Alonissos Museum of K.& A. Mavriki (GR)
Alonissos Museum of K.& A. Mavriki in Greece plans to develop an innovative, affordable and user-friendly web platform based on interconnectivity, simplicity and knowledge transferability. The platform will allow small museums to create digital databases of their collections, display their work, network and get better access to funding while increasing revenue through a collective e-shop. For a small membership fee, museums can use DigiSmALL to register exhibits, create interpretation lines, exhibitions and online educational programmes, and open communication channels with researchers to receive advice on museological or conservation issues. With DigiSmALL, the Alonissos museum wants to offer a model for common possession and knowledge and infrastructure sharing.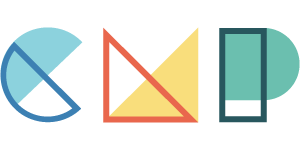 READ – Responsive E-Ink Adaptive Displays
READ-Responsive E-Ink Adaptive Displays aims to revolutionise museum labelling and displays by making them inclusive, personalised and adaptable. One of the fundamental values of St Ives Museum is inclusivity. If the interpretation of exhibits and displays is one of the first barriers in making a museum accessible to all, then the reinvention of the humble museum label is imperative. The responsive e-ink adaptive displays will allow increased engagement from all audiences and allow the museum to provide different perspectives, without taking up valuable space. The system will be agile, environmentally sustainable and have low running costs.