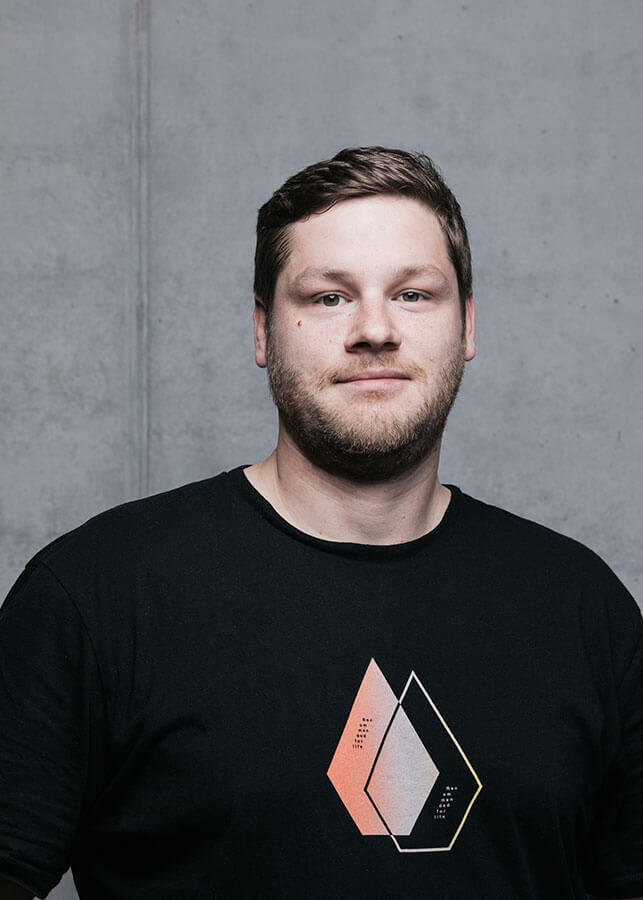 "The best way to predict your future is to create it."
by Abraham Lincoln
Biography
Samuel Eckl, born in 1988 in Linz, grew up in the Upper Austrian Neumarkt in Mühlkreis. He graduated in 2009 from the HTL for electronics and telecommunications in Leonding. Already during his education, Samuel worked as a freelancer in the event technology. This eventually led him to the Ars Electronica Futurelab in 2015, where he participated in the Spaxels project Drone 100 — Spaxels over Linz. Shortly thereafter the entry into the drone department of the Ars Electronica Futurelab followed.
Samuel has taken over the technical planning and execution of numerous international and national drone projects.
Since 2016, he has been studying mechatronics and economics at the FH Wels and is responsible for technical project management and the development of mechatronic systems and test procedures in the Ars Electronica Futurelab.