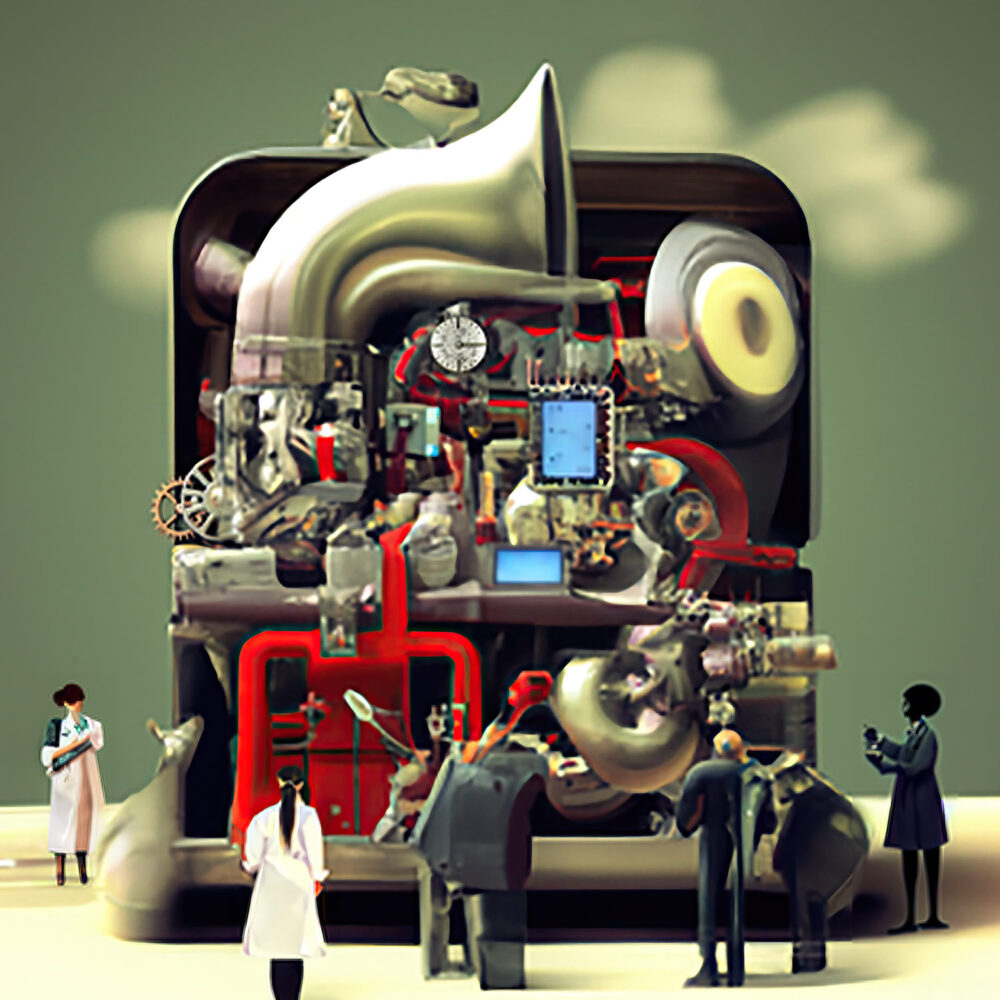 The challenges of the Antropocene require interdisciplinary approaches to solutions based on creativity and co-creation. With the FOUNDING LAB, the Institute of Digital Science Austria and Ars Electronica want to incorporate such strategies into the shaping and operation of a pioneering university.
The FOUNDING LAB …
… is a collaborative prototype with which the IDSA and Ars Electronica want to identify and develop new approaches and formats that best promote the analysis and co-creation of the digital transformation. Boundaries between disciplines and between art and science are to be overcome and all dimensions of digitization are to be considered.
June 8 – July 6, 2023
August 23 – September 13, 2023
… is designed for students who are enthusiastic about new forms of interplay between the natural sciences, humanities, cultural studies and the arts. On the platform of this year's Ars Electronica Festival, participants will meet experts from all over the world and together discuss the question of who owns the truth about the planet, technology and knowledge?
September 6 – 10, 2023
… is aimed at students as well as artists, scientists, entrepreneurs and activists who want to work on central issues of the digital transformation and discuss, design and test new forms of learning and teaching. Anchored as a discursive format in the midst of the 2023 Ars Electronica Festival, the forum is intended to provide essential impulses for shaping the IDSA.
October 2023 – January 2024
… is addressed to students as well as artists, scientists, entrepreneurs and activists who want to work together on aspects of the digital transformation at a pioneering university. The focus is on topics such as Infrastructure, Data & Code, Machines, Robots & Tangibles, Interfaces & Virtual Worlds, Media and Digital Society & Policy.
What is IDSA?
IDSA (Institute for Digital Science Austria) was founded in 2022 and dedicates its research and teaching to all dimensions of digitization and its transformative impact on science, art, society and business. The university is based on interdisciplinarity and inter-university collaboration. The goal is to attract students who are interested in the interplay of technical, natural science, economics, law, social science, humanities and cultural studies, and artistic disciplines.
What is Ars Electronica?
Ars Electronica has been involved in the digital transformation since 1979. The focus is never on technological progress per se, but on the question of its political, social, ecological and economic impact on us as individuals and on our society. Embedded in a worldwide network of artists, scientists, developers, designers, entrepreneurs and activists, Ars Electronica drives this research forward in and with as broad a public as possible. Whether through exhibitions, conferences, concerts, performances, interventions or innovative educational formats, the goal is to initiate a discourse and thus promote inclusive and sustainable visions of the future.
If you have questions or require support, reach out to our team: foundinglab@ars.electronica.art