Art Thinking Program (ATP) is a joint consulting program between Hakuhodo and Ars Electronica Futurelab to incorporate the method of Art Thinking into the management and R&D of companies, research institutions, and government organizations. Hakuhodo is a leading communication design and marketing solutions company in Japan with its core philosophy centered on People Thinking. Since 2014, Hakuhodo and Ars Electronica Futurelab have worked together to introduce the Art Thinking method in Japan.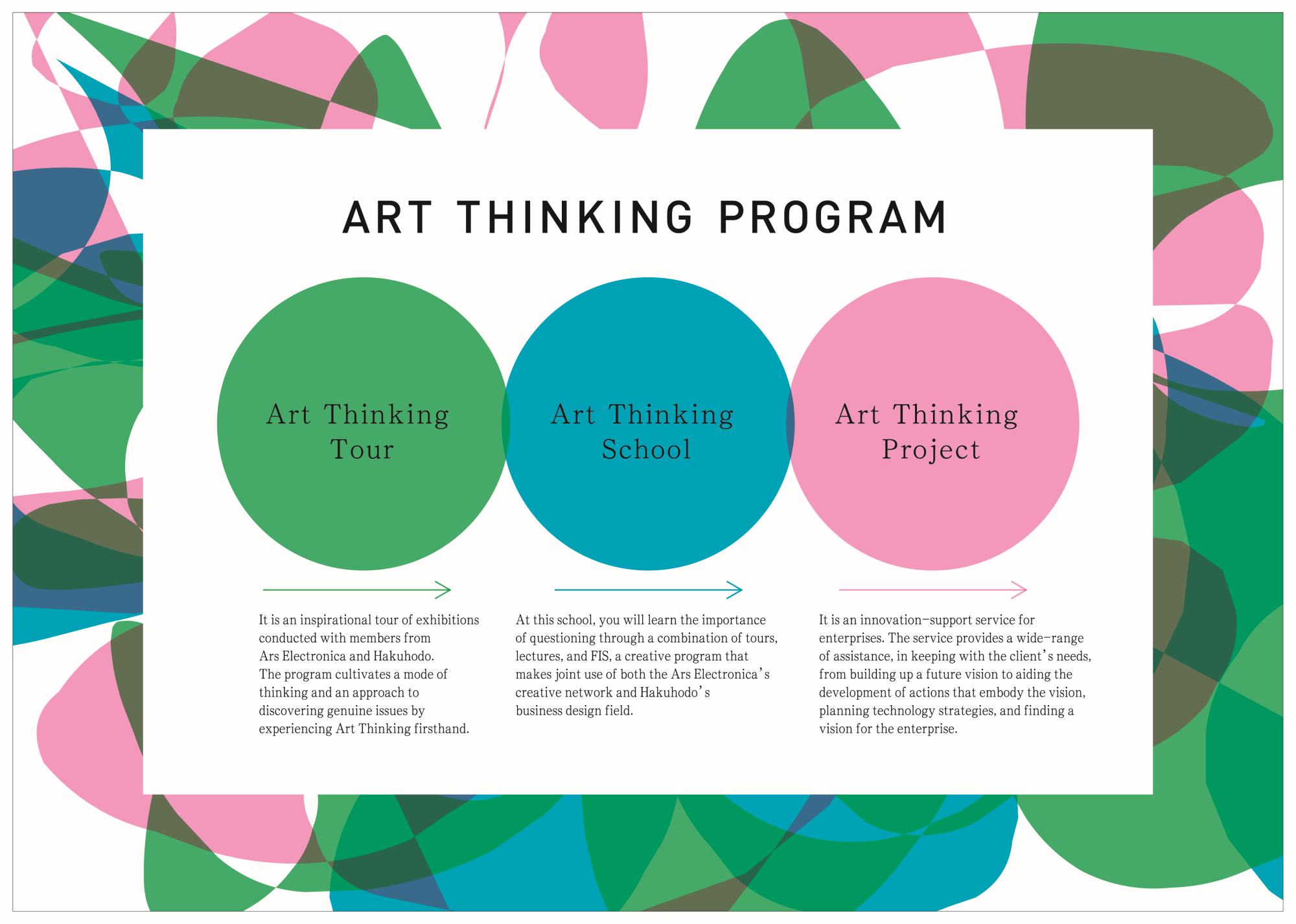 In the Art Thinking Program, organizations and individuals learn how to create their compass and envision the future through artistic inspirations and creative questions. The program is comprised of three elements – Art Thinking Tour, Art Thinking School, and Art Thinking Project. Since the pandemic in 2020, the joint team of Hakuhodo and Ars Electronica Futurelab has also invented new online formats to bring society together. For example, Creative Question Challenge (CQC) is a talk format in which speakers and audience explore creative questions and ideas in a 30-minute dialog based on the Art Thinking concept. In 2021, the joint team launched the new Art Thinking School in a hybrid format with comprehensive lectures, inspirational festival tours, and tools both online and onsite to help the participants ideate, conceptualize, and envision the future, thus creating a foundation for the development of tangible projects. In the Art Thinking Tour during the Ars Electronica Festival 2021, a new online experience called GhostDive invited the viewers to dive into the live cam on the helmet of the Ars Electronica experts to experience the festival in a more interactive and dynamic way.
Through these initiatives, Hakuhodo and Ars Electronica Futurelab are continuously building a creative ecosystem of Art Thinking. Talks, lectures, and events are held in Japan and in Linz to envision the future together as a global society.
Inside Futurelab: Art Thinking Tour at Ars Electronica Center
Related Projects
Take a look at some of our other projects
From our never-ending list of ideas and concepts we have compiled a selection of works related to the topics addressed in this project. An overview of all our productions, cooperations and projects can be found in our continuously growing project archive.