The Pangolin Scales demonstrates the world's first 1.024 channel brain-computer interface (BCI), which is able to extract information from the human brain with an unprecedented resolution to control an interactive, fashionable dress.
The Pangolin Scales
1.024 Mini Brain Sensors to Control a Fashionable Dress 
This information is used to control the Pangolin Dress interactively, and will be shown live on a model during the Ars Electronica Festival. The 1.024 channel BCI will also be used as an input device for the BR41N.IO Designers' Hackathon during the Ars Electronica Festival. The Pangolin Scales is realized by a cooperation between researchers from the Institute for Integrated Circuits at JKU, the brain-computer interface experts from g.tec medical engineering GmbH and high-tech fashion designer Anouk Wipprecht.
Livestream
Teaser
Video
Project Credits / Acknowledgements
Thomas Faseth, Johannes Kepler University
Harald Pretl, Johannes Kepler University
Christoph Guger, g.tec medical engineering GmbH
Anouk Wipprecht, fashion-tech designer
Supported by Land Oberösterreich
Biographies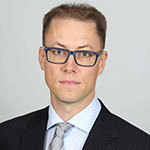 Thomas Faseth arbeitet seit 2016 am Institut für Integrierte Schaltungen der Johannes Kepler Universität Linz als Post-Doc Wissenschaftler und beschäftigt sich mit Konzepten für vollständig drahtlose Funk-Sensoranwendungen mit niedrigem Energieverbrauch, die beispielsweise in der Medizintechnik eingesetzt werden können.
Harald Pretl ist seit 2015 Professor am Institut für Integrierte Schaltungen der Johannes Kepler Universität Linz, wo er die Abteilung "Energieeffiziente analoge Schaltungen & Systeme" leitet. Zu seinen Forschungsinteressen reichen von biomedizinischen Anwendungen mit extrem geringem Stromverbrauch, bis hin zu leistungsstarker 5G-Mobilfunkkommunikation.
Christoph Guger ist Gründer und Geschäftsführer von g.tec medical engineering GmbH. Im Jahr 1999 entwickelte er das erste kommerzielle Brain-Computer Interface weltweit. Heute ist g.tec Weltmarktführer in der Entwicklung und Produktion von modernsten invasiven und nicht-invasiven BCI Systemen, mit Niederlassungen in Österreich, Spanien, USA und Hong Kong.
Anouk Wipprecht ist eine niederländische Fashion-Tech Designerin, die Mode mit Technologie verbindet. Mit mehr als 18 Jahren Erfahrung in Bereichen Couture und Interaktionsdesign kreiert sie mit Sensoren und Mikrocontrollern interaktive Kleidungsstücke und Accessoires und erforscht dabei die Grenzen zwischen Kunst, Robotik und menschlichem Körper. Sie arbeitet mit Unternehmen wie Intel, Autodesk, Cirque du Soleil, Audi, Swarovski und Red Bull zusammen.