Speakers: Caroline Sinders (US), Kilian Kleinschmidt (DE), Glacier Kwong (HK), Simon Weckert (DE)
Moderation: Julia Kloiber (AT)
AI infrastructures are being developed and deployed. In cadence with their implementation, our dependency on digital systems grows. However, new algorithms still carry old bias and societal discourse is limited by lack of access and dissolution of commons. The panel turns to experts in the fields of science, art and technology to help recognize the formative processes, made rampant by digital technology, that shape our living together. On a global scale, society has been dealt a foul hand within the parameters of "A New Deal". The panel will give a platform to concepts, projects and individual actors who take an active role in changing that fact.
Moderation: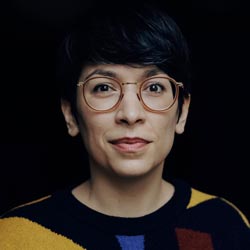 Julia Kloiber (AT): She works and researches at the intersection of technology and society. She is managing director and co-founder of the feminist non-profit Superrr Lab. She has launched a number of initiatives and organizations with a focus on public interest tech and digital public infrastructure. Among them are the Prototype Fund, a public open source fund and the network Code for Germany.
Julia Kloiber is a Fellow of the Mozilla Foundation, through her work she explores just and diverse digital futures. She is on the Advisory Board of Service 4 Germany, Wikimedia Offene Wissenschaft and the Postcode Lottery Germany.
Speakers:
Kilian Kleinschmidt (DE): Kilian Kleinschmidt believes in the power of connectivity and that we can fix it all through better and more effective access of the disadvantaged populations and fragile regions to the immense wealth of knowhow, technologies and finance we have accumulated collectively. It is his conviction that the global brain and the collective resilience grows with every connection made successfully solving a challenge and seizing an opportunity.
Kilian is an international networker, development and migration expert with 30 years of experience in a wide range of countries, emergencies and refugee camps as United Nations official, Aid worker and Diplomat. Since 2016 he is the CEO of the group of enterprises "Innovation and Planning Agency Switxboard" in Austria and Tunisia and the not-for – profit organization IPA USA.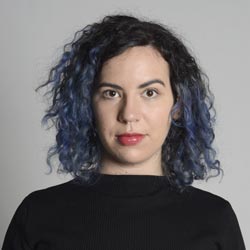 Caroline Sinders (US): She is a critical designer and artist. For the past few years, she has been examining the intersections of artificial intelligence, intersectional justice, systems design, harm, and politics in digital conversational spaces and technology platforms. She has worked with the United Nations, Amnesty International, IBM Watson, the Wikimedia Foundation, and others. Sinders has held fellowships with the Harvard Kennedy School, Google's PAIR (People and Artificial Intelligence Research group), Ars Electronica's AI Lab, the Weizenbaum Institute, the Mozilla Foundation, Pioneer Works, Eyebeam, the Yerba Buena Center for the Arts, the Sci Art Resonances program with the European Commission, and the International Center of Photography. Her work has been featured in the Tate Exchange in Tate Modern, Victoria and Albert Museum, MoMA PS1, LABoral, Wired, Slate, Quartz, the Channels Festival, and others. Sinders holds a Masters from New York University's Interactive Telecommunications Program.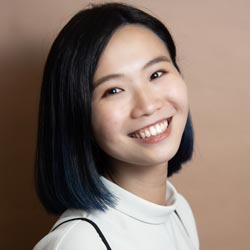 Glacier Kwong (HK): She is a digital rights activist born and raised in Hong Kong. She is now pursuing her Ph.D. in Law at the University of Hamburg. Her research focuses on data protection, surveillance in Hong Kong and China. She has been a political activist in Hong Kong since 2012 and has written extensively on political and digital rights issues in Hong Kong. She is a regular contributor and columnist to Apple Daily in Hong Kong and Welt am Sonntag in Germany.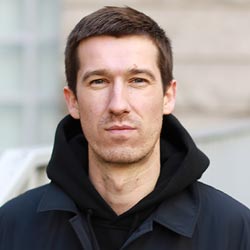 Simon Weckert (DE): He likes to share knowledge on a wide range of fields from generative design to physical computing. His focus is the digital world – including everything related to code and electronics under the reflection on current social aspects,ranging from technology oriented examinations to the discussion of current social issues.He seeks to assess the value of technology,not in terms of actual utility,but from the perspective of future generations.The outcomes are technological systems,installations and hybrid objects that strive to make complicated issues accessible.
Credits
This conference is presented in the framework of the European ARTificial Intelligence Lab, which is co-funded by the Creative Europe Program of the European Union and the Austrian Federal Ministry for Arts, Culture, Civil Service and Sport.