Prix Forum – Artificial Intelligence & Life Art
The Prix Forum – Artificial Intelligence & Life Art is an open discussion between the top three winners of Prix Ars Electronica 2021 and the jury. Samaneh Moafi / Forensic Architecture (Golden Nica/ Cloud Studies), masharu (Award of Distinction / The Museum of Edible Earth), and tranxxeno lab / Adriana Knouf (Award of Distinction / TX-1) will be on the panel. Juror Jens Hauser will moderate the session.
Artists: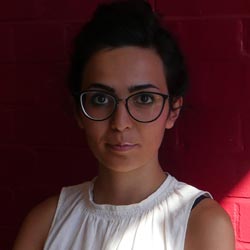 Golden Nica 'Cloud Studies'
Forensic Architecture (FA): research agency at Goldsmiths, University of London, investigating human rights violations by states and corporations, with and on behalf of communities and individuals affected by police brutality, border regimes, and environmental violence. As Forensic Architecture's Senior Researcher, Samaneh provides conceptual oversight across projects and oversees the Centre for Contemporary Nature. Her research is focused on developing new evidentiary techniques for environmental violence. Samaneh's PhD thesis examined the contemporary history of state initiated mass housing in Iran and the gender roles and class identities it informed.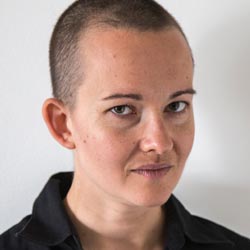 Award of Distinction 'The Museum of Edible Earth'
masharu (NL/RU) (1984): Born in Moscow, lives and works in Amsterdam. masharu is an earth eater and an earth lover. masharu's projects combine scientific research with a personal approach and traditional practices. In 2011 they obtained a PhD in Mathematics from Eindhoven University of Technology and graduated with honors from Photo Academy Amsterdam. In 2013-2014 they were Artist-in-Residence at Rijksakademie van Beeldende Kunst in Amsterdam. In 2018 masharu was an artist fellow at the Netherlands Institute for Advanced Study in the Humanities and Social Sciences (NIAS-KNAW).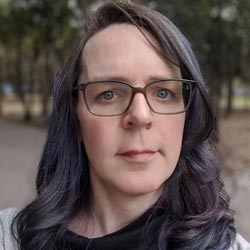 Award of Distinction 'TX-1'
tranxxeno lab / Adriana Knouf, PhD (US): Artist, writer, and xenologist. She engages with topics such as wet media, space art, satellites, radio transmission, non-human encounters, drone flight, queer and trans futurities, machine learning, the voice, and papermaking. She is the Founding Facilitator of the tranxxenolab, a nomadic artistic research laboratory that promotes entanglements among entities trans and xeno. Adriana regularly presents her artistic research around the world and beyond, including a work that has flown aboard the International Space Station. She was recently a Biofriction artist-in-residence at the Kersnikova Institute in Ljubljana, Slovenia. Adriana is currently an artist-in-residence at Waag in Amsterdam, the Netherlands as part of the Art4Med project. She lives and works in Amsterdam.
Moderated by Juror Jens Hauser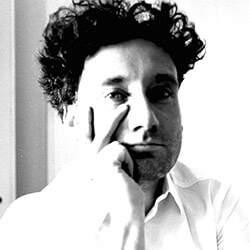 Jens Hauser (DE/FR/DK): Paris and Copenhagen based media studies scholar and art curator focusing on the interactions between art and technology, trans-genre and hybrid aesthetics. He is a researcher at University of Copenhagen's Medical Museion, following a dual post-doctoral position at the Faculty of Humanities and the Faculty of Health and Medical Sciences, and coordinates the (OU)VERT network for Greenness Studies. He is a distinguished affiliated faculty member of the Department of Art, Art History and Design at Michigan State University, where he co-directs the BRIDGE artist in residency program, and an affiliated faculty member at the Department for Image Science at Danube University Krems, He is also a guest lecturer at the University of Applied Arts Vienna, the University of Innsbruck, a guest professor at the Department of Arts and Sciences of Art at Université Paris I Panthéon-Sorbonne, and a researcher affiliated with École Polytechnique Paris-Saclay. Hauser has curated about thirty international exhibitions and festivals.