How to develop a successful collaboration framework
Workshop hosts: Rodolfo Groenewoud van Vliet (NL), Marco Duarte (PT), Ali Muhammad (FI), Ramona Van Gansbeke (BE)
More and more (high-tech) companies throughout the world assert that, in addition to scientific and technological skills, one of the critical skills needed for innovation to happen, and to be of value for society, is creativity.
Since creativity is rooted in artistic practices, the expertise and practice of artists can directly drive and influence innovation in technology by offering new perspectives, inspire surprising directions, and act as catalysts for successful and social responsibility transformation of technologies into products and new social, ecological and economic models.
In this workshop, we will dive deep into the RAMP initiative and the Better Factory project underlying collaboration opportunities and challenges between industry and arts. We will do this with the help of the STARTS Collaboration Toolkit and the Art-Enabled Prototyping process within Better Factory.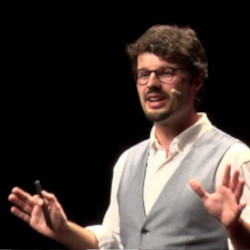 Rodolfo Groenewoud van Vliet (NL): Rodolfo Groenewoud van Vliet is co-founder and business director of In4Art, the company he established together with his wife in 2015. In his role, he combines his interests for economics, business and art. Previously he worked as a business developer and international innovation manager for various corporations. This experience has given him the strategic insights necessary to develop and implement disruptive new ideas.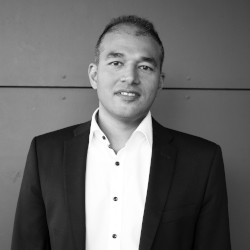 Ali Muhammad (FI): Ali Muhammad is the Head of Robotics Systems at European Dynamics. He obtained his Ph.D. in the field of robotics (2011) from Tampere University of Technology (TUT). Since 2001, he has been involved in the research on several robotics projects. He has authored and co-authored over 32 publications in the fields of robotics, control, teleoperation, haptics, modelling and simulation and formal validation and verification of control system. He has over 15 years of experience of implementing and coordinating several national and international projects in industry and academia.
Marco Duarte (PT) has more than 7 years of expertise in managing and participating in national and international projects. Degree in Management IT from Polytechnic Institute of Coimbra (PT) and Master's in project management from Robert Gordon University (UK). Marco is a Horizon Europe Consultant in the International Cooperation Unit at INOVA+, cooperating in the international initiatives of the organisation for European funded projects. He has experience in Management and Consultancy in R&D projects. Marco's portfolio includes projects in Health and Well-being, Retail and Industry areas, where he has been taking roles in project management, coordination and implementation.