Situated amidst the Pacific Ocean and Taiwan Sea Strait, Taiwan offers diverse landscapes adorned with dense mountains and mystical mist. Here at the Ars Electronica Festival, the awe-inspiring grandeur of Taiwan comes to life through AI landscapes projected on a six-meter screen, amplified by dynamic performers and enveloping forest sounds. A quaint tea table with a cup adds a sensory dimension, enabling viewers to "taste" the very essence of the virtual vision, captivating audiences worldwide.
Curator/Speaker
Hsin-Chien Huang (TW)
Opening Ceremony Director
Billy Chang (TW)
Hsin-Chien Huang (TW)
Huang has collaborated with the artist Laurie Anderson and electronic musician Jean-Michel Jarre. His VR works have been displayed globally, including the Venice Film Festival, Festival de Cannes, SXSW and Venice Biennale. He has partnered with the Ars Electronica Festival since 2020 and serves as the Lead Curator of Garden Taipei/Formosa.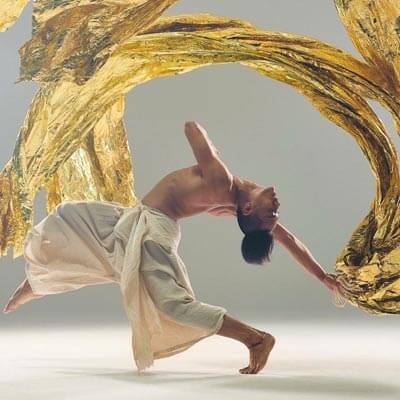 Billy Chang (TW)
As the pioneering Taiwanese dancer at Cirque du Soleil, Billy Chang returned to Taiwan in 2013, aiming to nurture the island's cultural spirit. He founded Natural Kind Inspiration Garden, collaborated with artist Hsin-Chien Huang in performances and motion capture tech. Billy was the opening director of the National Games in 2022 and he has been guiding more than 35 arts productions.