On Saturday Night, the Ars Electronica Center's Deep Space 8K will once again be filled with an electrifying atmosphere created by the Futurelab Night Performances. The doors are open to the public audience for an exclusive view of the Ars Electronica Futurelab's latest artistic projects. Visitors can enjoy a wide range of experiences in this unique immersive environment saturated with visualized sound, sonified biodata, and experimental live visualizations.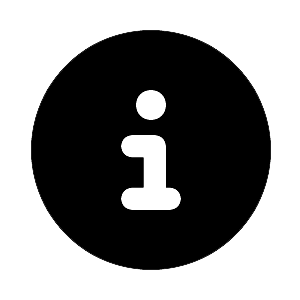 Please note: Limited capacity, registration required – in addition to a valid ticket, you need a (free) ticket reservation for the respective event in advance. Reservations for Deep Space 8K events must be scanned on-site no later than 15min before the programme starts.
This programme will contain intense lightning/loud noise.
Language: English
18:30 – 20:00 | ARS ELECTRONICA CENTER | Deep Space 8K | Doors open 18:00
Faust VR: Making-of – Salzburger Festspiele (AT), Ars Electronica Futurelab (AT), Ars Electronica Festival (AT)

Deep Sync – Futurelab Ideas Expedition
Susanne Kiesenhofer (AT), Anna Oelsch (DE/AT), Daniel Rammer (AT)

Bridge 2040 – Futurelab Ideas Expedition
Peter Haider (AT), Denise Hirtenfelder (AT), Nicolas Naveau (FR/AT), Maria Pfeifer (AT)

Oribotic Instruments – Ars Electronica Futurelab (AT), Dan Wilcox (US/DE), Anne Wichmann (DE/US), Miller Puckette (US)

Data Art & Science Project – Ars Electronica Futurelab (AT), Toyota Coniq Alpha (JP), Quadrature (DE), Akiko Nakayama (JP)

S ECTI VE – Arno Deutschbauer (AT), Micha Elias Pichlkastner (AT/CA)
21:00 – 22:30 | ARS ELECTRONICA CENTER | Deep Space 8K | Doors open 20:30
Faust VR: Making-of – Salzburger Festspiele (AT), Ars Electronica Futurelab (AT), Ars Electronica Festival (AT)

Deep Sync – Futurelab Ideas Expedition
Susanne Kiesenhofer (AT), Anna Oelsch (DE/AT), Daniel Rammer (AT)

Bridge 2040 – Futurelab Ideas Expedition
Peter Haider (AT), Denise Hirtenfelder (AT), Nicolas Naveau (FR/AT), Maria Pfeifer (AT)

Oribotic Instruments – Ars Electronica Futurelab (AT), Dan Wilcox (US/DE), Anne Wichmann (DE/US), Miller Puckette (US)

Data Art & Science Project – Ars Electronica Futurelab (AT), Toyota Coniq Alpha (JP), Quadrature (DE), Akira Wakita (JP)

11°22'4″142°35'5″ – Peter Holzkorn (AT), Stefan Mittlböck-Jungwirth-Fohringer (AT), Johannes Pöll (AT)
More information on https://ars.electronica.art/futurelab/
Credits
Alexandre Bizri (FR), Anna Oelsch (DE/AT), Arno Deutschbauer (AT), Chiara Croci (IT), Daniel Rammer (AT), Denise Hirtenfelder (AT), Erwin Reitböck (AT), Johannes Pöll (AT), Maria Pfeifer (AT), Matthew Gardiner (AT/AU), Nicolas Naveau (FR/AT), Peter Haider (AT), Peter Holzkorn (AT), Simon Schmid (AT), Stefan Mittlböck-Jungwirth-Fohringer (AT), Susanne Kiesenhofer (AT), Toyota Coniq Alpha (JP), Akiko Nakayama (JP), Quadrature (DE), Akira Wakita (JP), Dan Wilcox (US/DE), Anne Wichmann (DE/US), Miller Puckette (US)