The cooperation project with the Nextcomic Festival took place for the fifth time in 2023 entitled MKD MEETS NEXTCOMIC–Augmented Comics. The MKD–Masterclass for Communication Design dedicated itself to the topics of friendship and metaverse and proclaimed the motto Meet Me Meta. Friendships are the most vital and intense relationships in our lives. Nobody understands us like our friends do, to nobody else can we really confide everything. During the COVID-19 pandemic, people learned what it means to no longer be able to meet in the physical world and to have to communicate digitally. A form of reality that is soon to surround us.
Meeting, chatting, laughing, playing, discussing with people or avatars from all over the world in virtual spaces–is this the future of our everyday social life? The Masterclass of HTL1 Linz looked into this topic and created augmented reality comic works from dreams, hopes, fears and visions of the future. Can friendships succeed in the Metaverse? What does friendship mean in the digital space? The students' comics address these questions and try to find answers. Together with the Potato Publishing collective, the MKD comics were produced in a workshop using the Riso Printing process. The Artivive app brings stories to life in augmented reality. Throughout the Nextcomic Festival, the augmented comic works are displayed in the exhibition houses Ars Electronica Center and OÖ Kulturquartier. Information about the project can be found on our Homepage.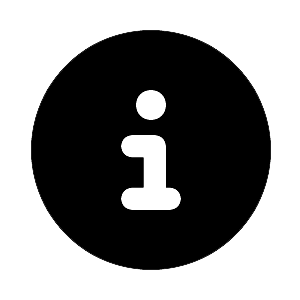 Please note: Limited capacity, registration required – in addition to a valid ticket, you need a (free) ticket reservation for the respective event in advance. Reservations for Deep Space 8K events must be scanned on-site no later than 15min before the programme starts.
Language: English
Credits
Students: MKD–Meisterschule für Kommunikationsdesign (Denkmair, Deuschl, Diepold, Dirlinger, Eppich, Hain, Haugender, Hofmarcher, Jäger, Kaineder, Lexl, Lindenbauer, Litwinow, Mayr, Nesyt, Niebuhr, Pelz, Pichler, Reindl, Reiter, Rohr, Schmidhofer, Schrattenecker, Schwarz, Stiebitzhofer, Weidinger, Weitz, Wildauer)
Project leader: Viktoria Schlögl, Helmut Höllerl
MKD – Meisterschule für Kommunikationsdesign Linz (AT)
The MKD MEETS NEXTCOMIC–Augmented Comics series continues in 2023. This time, the Masterclass for Communication Design Linz has been devoting itself to the topics of friendship and metaverse and proclaims the motto Meet Me Meta. The comics created with the Riso Printing process by the MKD–Masterclass for Communication Design are brought to life with the augmented reality app Artivive.