All players welcome, the world meets unexplored possibilities
Project Humanity is an R&D project that explores human's own potential from undiscovered perspectives.
For the first project, we developed two systems for people with ALS: a speech synthesis system making their own voices again from very few past voices in the reminded video recordings and music tools optimized for gaze input. MASA had live performances by these systems in 2022.
In this program we will present our new project that aims to restore physical freedom to people with ALS in a completely new approach. While people with ALS have limited ability to move, electromyography signals can be detected when they try to move their bodies. Using these signals as an input, we are exploring the possibilities of liberating their motion in a digital self. This digital body can move as they want in a virtual world, but can also step into the physical world, blurring the border of virtual and real, abled and disabled.
Immerse yourself in a new mixed reality musical performance.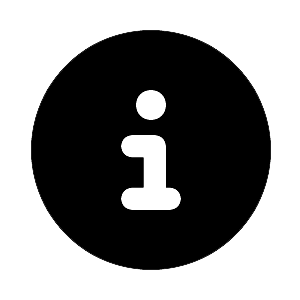 Please note: Limited capacity, registration required – in addition to a valid ticket, you need a (free) ticket reservation for the respective event in advance. Reservations for Deep Space 8K events must be scanned on-site no later than 15min before the programme starts.
Credits
NTT
WITH ALS
Dentsu Lab Tokyo
BASSDRUM Inc.
Dentsu Creative Cube Inc.
invisi Ltd.
WOO inc.
WOW inc.,
y's connection inc.
NTT (JP)
NTT conducts research and development on new technologies and tackle challenges related to safety, disaster prevention, and sustainable development along with many people from different industries, thereby aiming to solve social issues. They are engaged in human-centric innovative research and development on the new symbiosis between the real world (people and society) and the cyber world, as development of the cyber world rapidly accelerates.
WITH ALS (JP)
WITH ALS aims to improve treatment methods and support systems by spreading awareness and understanding of ALS throughout the world through its own experience of fighting the disease. With the mission of "creating a borderless society where all people can take on challenges in their own way by solving issues of ALS," the organization is active in the fields of entertainment, technology, and human care (nursing care).
Dentsu Lab Tokyo (JP)
Dentsu Lab Tokyo is a creative R&D team that integrates research, planning, and development established in 2014. With a mission to solve various societal issues through technology and creativity, the team strives daily to create new experiences with technology as the starting point. Their efforts are highly regarded both domestically and internationally, earning them numerous awards. Their notable projects include UNLABELED and ALL PLAYERS TOOL LAB.
Mariko Nakamura (JP)
Mariko Nakamura (JP). After joining NTT, Mariko had been researching on environmental impact assessment of telecommunication services. Later, she got interested in human-centered design in communication while studying risk communication regarding chemical substances, natural disasters, and food products. Currently she is promoting several projects to solve communication issues in collaboration with different companies in various industries by utilizing new technologies developed by NTT R&D.
Masatane Muto (JP)
Masatane Muto (JP). WITH ALS Representative Director / COMMUNICATION CREATOR / EYE VDJ / OryLab Inc. Advisor. Masatane is 36 years old, ALS patient, whose mission is to create a BORDERLESS society through the power of creativity, starting from the solution of ALS issues. As a creator, he has performed in many international events such as Tokyo 2020 Paralympics Opening Ceremony and CANNES LIONS 2022. He also creates solo music and collaborative works with various artists under the artist name EYE VDJ MASA.
Naoki Tanaka (JP)
Naoki Tanaka (JP). With an academic background in science and technology, Naoki started his career as a creative planner. But soon his creative talent crossed boundaries, as he combined design, technology, and story-telling skills to provide media-neutral expressions. Besides working on client solutions, he also spends time on R&D, experimenting with creative ideas and technology as Creative Director of Dentsu Lab Tokyo. As a result, Naoki has won copious awards at D&AD, Cannes Lions, Spikes Asia, Grand Prix at Adfest.