Science, technology and arts (S+T+ARTS for short) yield an extraordinarily high potential for innovation—and innovation is precisely what is called for if we are to master the social, ecological and economic challenges that we will be facing in the near future. Alexandra Daisy Ginsberg and Richard Mosse won the 2023 Grand Prize for Artistic Exploration and for Innovative Collaboration respectively. The artists will guide us through their works.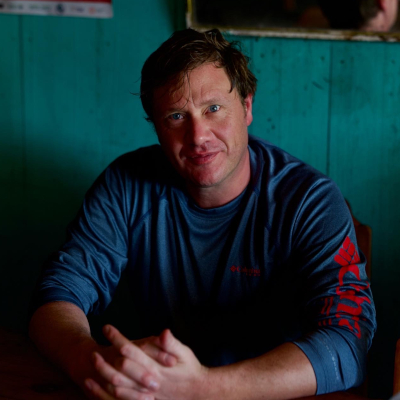 Richard Mosse (IE)
Richard Mosse (b. 1980, Ireland; based in New York) has consistently documented historically significant subjects using photographic media that foreground elements of these narratives. Mosse seeks to heighten and extend the language of documentary photography to draw attention to overlooked yet urgent conflicts, often with a critical emphasis on the limitations of photojournalism, an activist's sense of purpose, and a belief in the power of aesthetics to communicate, creating immersive and groundbreaking new forms in documentary photography and the moving image. He was awarded the Prix Pictet (2017), the Deutsche Börse Photography Prize (2014) and a Guggenheim Fellowship (2011). His work has been exhibited at the Akademie der Künste, Barbican Art Gallery, Hamburger Kunsthalle, Hayward Gallery, Louisiana Museum, National Gallery of Art, National Gallery of Victoria and SFMOMA, and he represented Ireland at the 55th Venice Biennale.
Alexandra Daisy Ginsberg (GB)
Alexandra Daisy Ginsberg (GB) is a multidisciplinary artist examining our fraught relationships with nature and technology. Her work investigates the human impulse to "better" the world, exploring artificial intelligence, synthetic biology, conservation, biodiversity, and evolution. Ginsberg won the London Design Medal for Emerging Talent (2012), the Dezeen Changemaker Award (2019) and Prix Ars Electronica Honorary Mention, Interactive Art for Machine Auguries (2020). She has exhibited internationally, including at MoMA New York, the Museum of Contemporary Art, Tokyo, the Centre Pompidou, the Royal Academy and the Toledo Museum of Art. In 2022, Ginsberg launched her climate-positive artwork Pollinator Pathmaker, with commissions at the Eden Project (Cornwall) and Serpentine (London). In 2023, Ginsberg is launching the first international Edition with LAS Art Foundation (Berlin).

The STARTS Prize has received funding from the European Union's Horizon 2020 research and innovation program under grant agreement No. 956603