Keynote
How is the development of technology embedded in economic, political, military and ideological power structures? From the invention of writing and the emergence of the first states to metallurgy, firearms, the printing press, the steam engine, the automobile, nuclear power, digital tools and AI, power structures and financial interests have deeply shaped the selection and advancement of technologies and scientific research. Technology also shapes our conception of the world, our ideas of what is real, relevant and true. Today, humanity is at a crossroads. Facing ecological breakdown and extreme social divisions, the question arises as to which technologies our societies will choose to deal with the challenges of the future.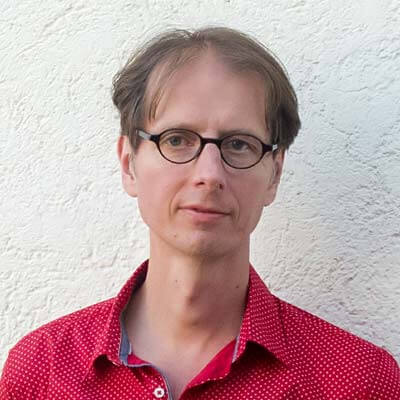 Fabian Scheidler (DE)
Fabian Scheidler studied history and philosophy and works as a freelance book author, journalist, speaker and visual artist. His book The End of the Megamachine. A Brief History of a Failing Civilization was translated into several languages (www.end-of-the-megamachine.com). His most recent book is The Stuff We Are Made Of. Rethinking Nature and Society (Piper 2021). In 2009, he received the Otto Brenner Media Prize for critical journalism.