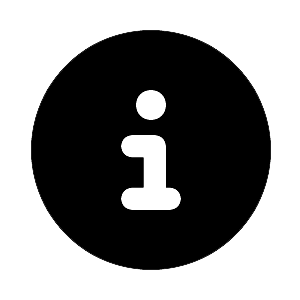 Isao Tomita Special Prize 2023 
Triptych is the latest audio-visual space-time carving from iconoclastic Australian AV artist and composer Robin Fox. The work brings together the artist's two creative passions—electronic music and audio-visual mechanical synesthesia. Using custom-built hardware that splits the voltage creating the image to the audio realm, the work achieves a tricky yet simple correlation between sound and image. As graphics created in Pangolin (laser display software) morph, creating maelstroms of volumetric light, the voltage making the image is simultaneously sonified. These moments of audio/visual synchresis are nested amongst the vast sonic soundscapes and raw voltage glitch compositions that the artist is known for in the experimental electronic music world.
After two years of working on large scale outdoor laser and sound installations (thanks Covid19!) Triptych sees a return to concert format with the synesthetic marriage of sound and light. Three RGB laser projectors work in synchronicity to realize a stunning full color geometry that maps specifically to venues and transforms them into live electrical environments. Moving between high art techno, deep sonic mass and visual noise, Triptych can never be packaged up and released—it does not document well. It will never live online, it needs to be experienced. The creation of somatic works for people communing in spaces is vital if our communities are going to survive the onslaught of digital isolationism. In 2021 Robin Fox had the opportunity to research the life and work of Polish emigré artist Stanislaus Ostoja-Kotkowski. "Stan", as he was affectionately known in his adopted home of Adelaide, was an extraordinary mind. He was an early adopter of laser technologies in his audio-visual works and saw immediately the correlation between painting and working with light in real time. He explored the synchronicity of sound and light for decades, building instruments and installations where the sound and light were treated as equal parts of a whole. For years Fox felt that there was no real precedent for what he was doing in Australia—so the discovery of such a substantial body of work that was so closely associated with his own was a revelation. This research has influenced the development of Triptych—the ghost of Ostoja-Kotkowski has seeped into the fiber of the work pushing into new and unexplored territory. Triptych is a fulcrum between past and future, which uses the present as a catapult. 
Robin Fox (AU)
Robin Fox (AU) is a leading Australian audio-visual artist. His AV laser works, which synchronize sound and visual electricity in hyper-amplified 3D space, have been performed in over 60 cities worldwide to critical acclaim with highlights including headline shows at Unsound Krakow, Berlin Atonal, Mutek (Montreal and Mexico City), Semibreve (Braga – Portugal) Vancouver New Music Festival, Sonica (London) among many others. He also produces large scale public laser and sound artworks. He has scored over 20 contemporary dance works for celebrated Australian choreographers. His music is released widely by local and international labels. Fox holds a PhD in composition from Monash University and has written a history of experimental music in Melbourne 1975-1979. Fox is a founding director of MESS (Melbourne Electronic Sound Studio).