An exhibition produced by Grand Palais Immersif and Iconem in collaboration with the Fondazione Musei Civici di Venezia, a collaboration with the Embassy of France in Vienna and the Embassy of Italy in Vienna
Welcome words by Ambassador of France in Vienna, Gilles Pécout
Welcome words by Ambassador of Italy in Vienna, Stefano Beltrame
What city enjoys such universal celebrity as Venice, an unparalleled unicum of history, art and tradition? At the origins of its magic, sixteen centuries ago, lay a unique relationship with the waters of the lagoon, the use of innovative and experimental technologies, the courage to imagine a city of stone on a surface of water and mud, the wisdom of an urban planning that perpetually listens to the flow of the tides. The exhibition Venice Revealed aims to help visitors discover and experience the mystery of this city in a new way. Using images that offer totally unprecedented points of view, it invites you to fly over the city's districts, it brings you close to the details of the paintings invisible to the naked eye, it even allows you to cross the walls of the palaces. The exhibition itinerary takes the visitor through emblematic places such as the lagoon, the Grand Canal, Piazza San Marco and the Doge's Palace. Venice reveals the secrets of its past, but also tells us about its future, a city that is constantly facing new challenges in the field of innovation and environmental sustainability.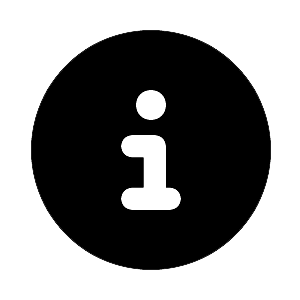 Please note: Limited capacity, registration required – in addition to a valid ticket, you need a (free) ticket reservation for the respective event in advance. Reservations for Deep Space 8K events must be scanned on-site no later than 15min before the programme starts.
Language: English
Roei Amit (FR)
General Manager, Grand Palais Immersif (Réunion des Musées Nationaux-Grand Palais group), production and distribution of digital exhibitions ; Expert in digital innovation ; Ph.D in Social Sciences.
Yves Ubelmann (FR)
Architect since 2006, Yves Ubelmann began his career working in the Middle East and Central Asia, where he conducted surveys of archaeological sites using photogrammetry. In 2013, he founded the technological enterprise ICONEM, whose mission is to digitize endangered heritage sites around the world and produce immersive exhibitions. ICONEM collaborates with international cultural institutions such as the Louvre in Paris and Abu Dhabi, UNESCO, Fondazione Musei Civici di Venezia, and the Smithsonian in Washington.
Chiara Squarcina (IT)
Chiara Squarcina, born in Lido – Venice, has been working since 1996 for the Musei Civici di Venezia, now Fondazione Musei Civici di Venezia. For the Fondazione she holds the role of Manager of Area 2 as well as Manager of Palazzo Mocenigo Museum – Study Center of the History of Textile, Costume and Perfume, Burano Lace Museum and Murano Glass Museum.
Credits
Director Grand Palais Immersif: Roei Amit
Chief curator: Gabriella Belli, with the collaboration of Elena Marchetti, Curator, Fondazione Musei Civici di Venezia.
Associate curator: Yves Ubelmann
Music: David Chalmin
Set design: Agence Clémence Farrell
Graphics: Bénédicte Rolland
Lighting design: Aura studio
Audiovisual production: ICONEM
Imaginary Venise Atlantide: Elisabeth Jonniaux and Yves Ubelmann
Assassin's Creed space: Ubisoft