Ars Electronica Festival, Linz, Austria, September 6 – 10, 2023
Yesterday we thought we were the crown of creation, today we must face the fact that we are only a small – albeit powerful – part of the planet's ecosystem. From this in turn follows that the future of our species is inseparably linked with the prosperity or ruin of the great whole – so this year we have dedicated a whole festival day to the bigger picture of planet Earth.
(Un)Earthing the Truth:
A More-than-Planet Conference
The conference on Friday draws parallels between ownership of nature and the nature of ownership. In debates and keynotes traversing the deep seas and the stratospheric skies, we reshape our understanding of ownership, recontextualizing the dominant economic systems and power hierarchies that have allowed us to establish proprietary relationships with our planet.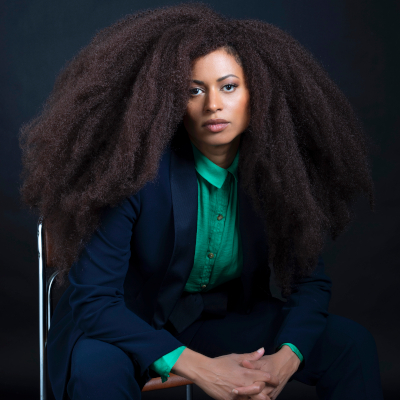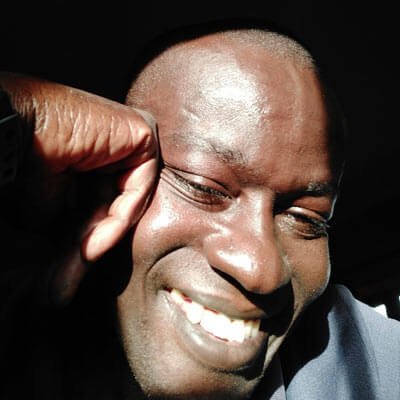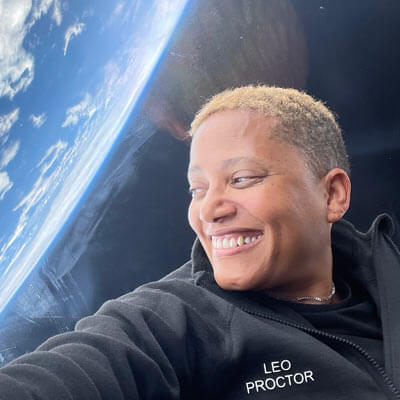 Aina Abiodun (CA)

As a storyteller who transitioned into the world of climate tech and finance, Aina Abiodun sees the prevailing narratives around climate solutions as limiting and inadequate to meet the biggest existential challenge humans have faced. Her talk challenges the dominant, Western patriarchal mindset that drives climate innovation and calls for rethinking the systems and myths…

Mordecai Ogada (KE)

Who controls the narrative around nature preservation, and what does this get them? A trained spatial planner and an award-winning Kenyan journalist Mordecai Ogada has investigated and written on wildlife conservation since 2000.

Sian Proctor (US)

How does the entitlement we feel over the earth change when we look at it from outer space? SpaceX Inspiration4 Astronaut Sian Proctor is not only a pilot for the first all-civilian human spaceflight mission, but also a geology professor and science communicator.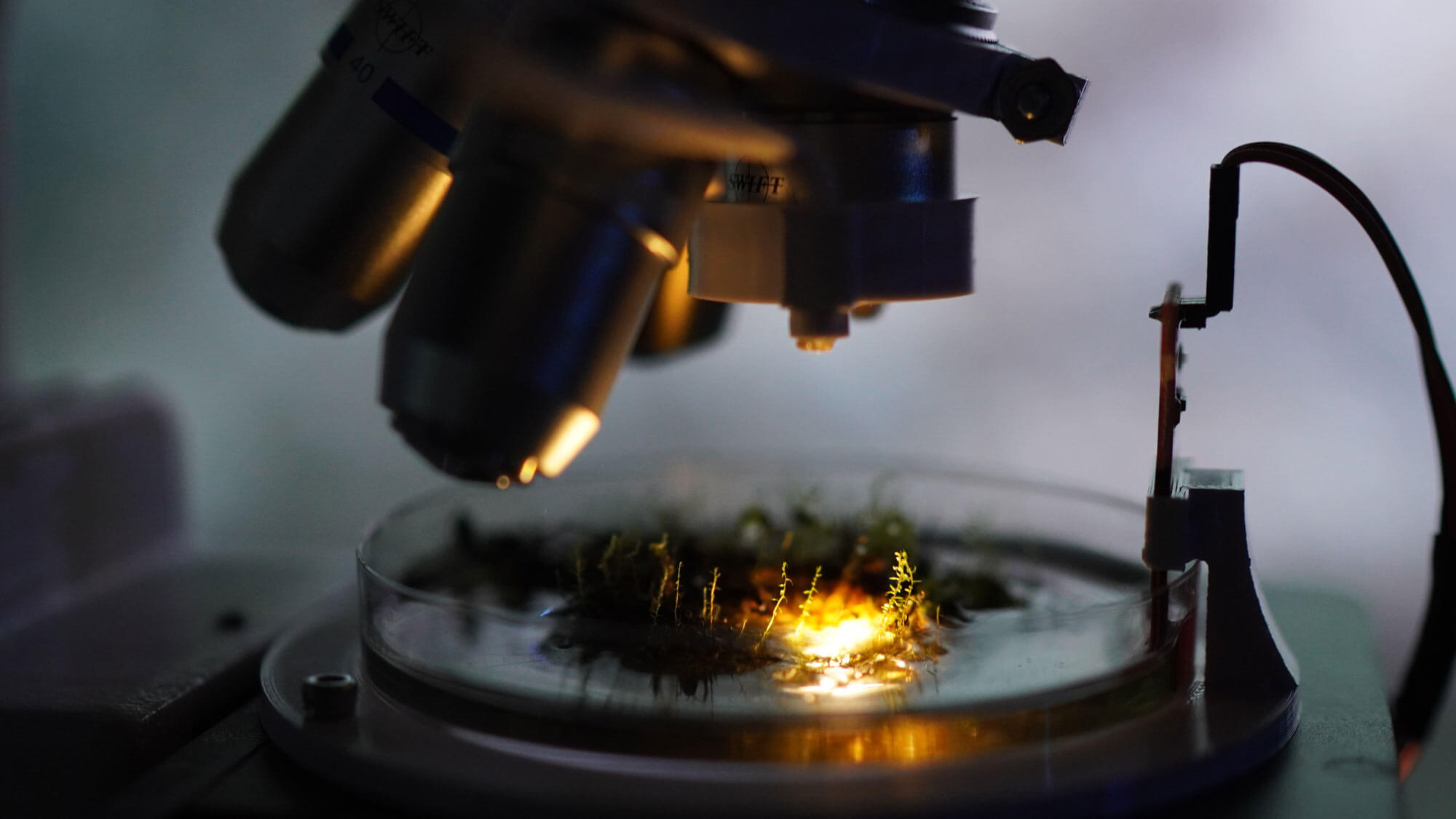 Check out Exhibitions at POSTCITY and Lentos Kunstmuseum!
Zoom in to explore the microorganisms we depend on, follow the history of a toxic color pigment or marvel at fish using robots according to their needs. These thought-provoking projects invite visitors to reflect upon their relationships to the ecosystems we live in, the generations that came before us and those who are yet to be born.
Dorotea Dolinšek (SI)

In this project, Dolinšek draws attention to our microbiome as an organ of great importance for our survival, not only in an ontological sense but also in a very personal, intimate way. Here, being alive in radical conditions as outer space is challenging life; being alive means being in symbiosis with non-human living systems.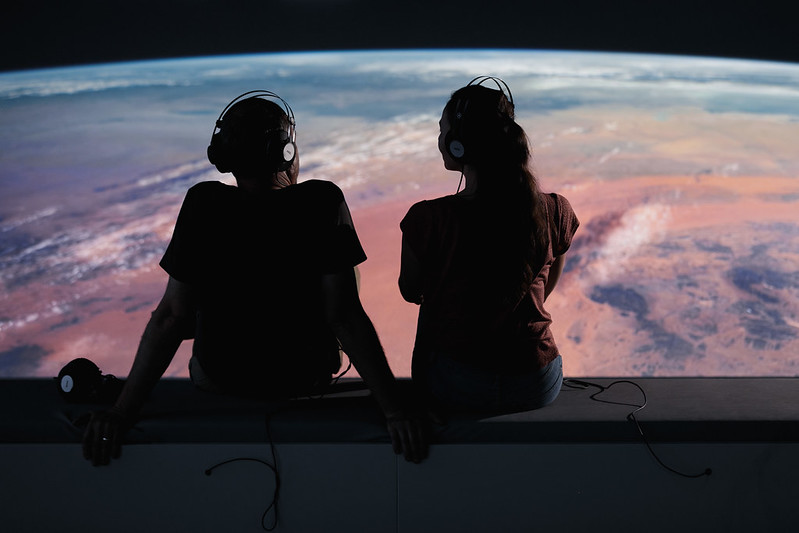 From satellite images, CO2 data, sea level measurements to GPS data, technology has aided us in shaping our knowledge about the planet. Yet, what does it mean to own sets of data, information and precise imaginary of the planet we call home? At the More-than-Planet Lab we brew ideas, approaches and practices to reconstruct our concept of the planet and planetary imaginary.
Miha Turšič (SI/NL)

It matters which planet we portray, and which one we do not. In this workshop, participants will learn about ways of mattering. With this term, we refer to the images, interests and facts that shape our image of the planet, and, in turn, how the solidification of these imaginaries determines the way we talk about…

Miha Turšič, Waag Futurelab (SI/NL)

Strategic tools for researchers, creatives, artists and designers to better engage in socio-environmental transitions towards building heterogenous and inclusive understanding and expressions of shared planetary views, concerns, interests and heritage.

Antti Tenetz (FI), Tero Toivanen (FI)

The workshop "Systemic Change in Times of Polycrisis" explores how we can broaden our horizons and find sustainable solutions to the polycrisis caused by ecological emergency. It focuses on radical change in industrial societies. The perspectives of polycrisis will be linked to local examples that will be explored through the work of artists, researchers and…
Visit the Ars Electronica Center!
Calling itself the Museum of the Future, reflecting on our relationship with our planet has been part of the Ars Electronica Center's mission from day one. Check out the exhibitions or marvel at the beauty of Earth's interconnected systems at the Deep Space 8K.