Ars Electronica x LIT Robopsychology Lab JKU
Speakers: Kyriaki Goni (GR), Meredith Broussard (US), Martina Mara (AT), Kanta Dihal (NL)
Moderation: Katrin-Cécile Ziegler (DE)
Artificial intelligence is a hot topic in the media. General interest and awareness regarding artificial intelligence (AI) has increased strongly. Therefore, media coverage of AI has become more and more prominent. But what image of AI is transmitted to the public through the media? What aspects do media focus on, what are the images transmitted? What are the possible effects on social perception of AI? The panel will discuss what typical media narratives and their impact on recipients of AI are, reflects on how to inform and communicate responsibly about AI and thinks of ways to increase public AI Literacy.
Moderation: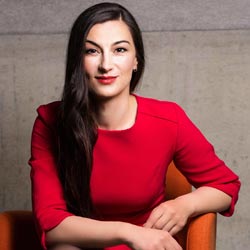 Katrin-Cécile Ziegler (DE): Katrin-Cécile Ziegler is a german digital economist, TEDxSpeaker, Tech Journalist, Multiple Media Award Winner & author. She is university lecturer for digital ethics at the HWZ Zurich and HfWU Nürtingen. In 2020 she was appointed Ambassador for Germany of the "European Digital Society (EDS) / Brussels". As a specialist host and keynotespeaker she is booked by various scientific institutions, federal ministries and associations. Her main focuses are: Digitization, AI, IoT, Digital Ethics, BCIs, Digital Society and political economy. Katrin is an activist for digital human rights.
Speakers: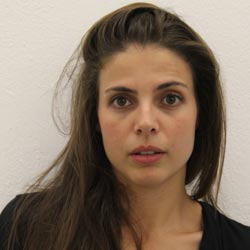 Kyriaki Goni (GR): She is an Athens based artist. Working across disciplines and technologies, she creates expanded, multi-layered installations. She connects the local with the global by critically touching on questions of surveillance, distributed networks and infrastructures, ecosystems, human and other than human relations. Her works have been commissioned by institutions and exhibited worldwide in solo and group. Recent solo shows were presented at Onassis Cultural Centre, Athens; Aksioma, Ljibjana; Drugo More, Rijeka. More on kyriakigoni.com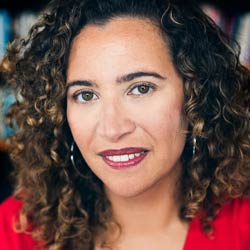 Meredith Broussard (US): Meredith Broussard is an associate professor at the Arthur L. Carter Journalism Institute of New York University and the author of Artificial Unintelligence: How Computers Misunderstand the World. Her research focuses on artificial intelligence in investigative reporting, with a particular interest in using data analysis for social good. She is an affiliate faculty member at the Moore Sloan Data Science Environment at the NYU Center for Data Science.
Martina Mara (AT): Martina Mara studied communication sciences in Vienna and earned her doctorate in psychology at the University of Koblenz-Landau with Prof. Markus Appel on the topic of user acceptance of human-like machines. After many years of research in non-academic environments - including the Ars Electronica FutureLab – she was appointed Professor of Robopsychology at the Linz Institute of Technology (LIT) at JKU in April 2018. Her work focuses on psychological conditions of human-centred technology development and interdisciplinary research strategies.
Kanta Dihal (NL): Kanta Dihal is a senior research fellow at the Leverhulme Centre for the Future of Intelligence, University of Cambridge. She leads two research projects, Global AI Narratives and Decolonizing AI, in which she focuses on the stories we tell about artificial intelligence across cultures, and how they help us think about ethics and bias in new technologies. She has a PhD from Oxford and is co-editor of the books AI Narratives (2020) and Imagining AI (2022).
Credits
This conference is presented in the framework of the European ARTificial Intelligence Lab, which is co-funded by the Creative Europe Program of the European Union and the Austrian Federal Ministry for Arts, Culture, Civil Service and Sport.