The Question of Autonomy and Human Intention in Art & AI (Episode II)
Ars Electronica x Mutek Montréal
Speakers: Davide Quayola (IT), Paola Torres Núñez del Prado (PE), Leslie Garcia (MX)
Moderation: Ali Nikrang (AT)
In recent years, new AI technologies have increasingly been incorporated into fascinating artistic projects. The ability of AI to explore new, previously unknown perspectives of data certainly seems to enable new areas of artistic creation. But it also raises questions about possible forms of collaboration between AI and human artists. To create something, we always need the intention to create. But how can artistic intention be communicated with an AI system? How does the degree of autonomy of an AI system affect human-AI collaboration? Are less autonomous AI systems better suited for artistic tasks because they give humans more freedom?
Moderation: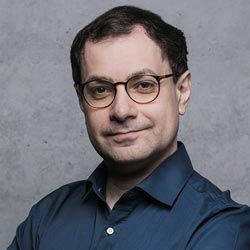 Ali Nikrang (AT): Ali Nikrang is a key researcher and artist at the Ars Electronica Futurelab in Linz, Austria. His background is in both technology and art, and his research centers around the interaction between human and AI systems for creative tasks, with a focus on music. He investigates creative outcomes of AI systems and how it can be enhanced and personalized through interactions with human users. As a classical musician and AI researcher, he has been involved in numerous projects combining the two fields. He is the creator of the software Ricercar, an AI-based collaborative music composition system for classical music. In addition, his work has been featured in various conferences and exhibitions around the world, and he has contributed to several TV and radio documentaries on AI and creativity. In 2020, he has received the Young Researcher Award from the Council of Research and Technology in Upper Austria for his work. https://ars.electronica.art/futurelab/team/ali-nikrang/
Speakers: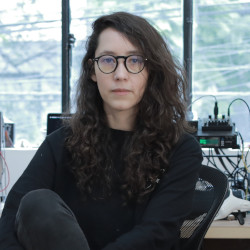 Leslie Garcia (MX): Leslie Garcia is an electronic sound artist and digital media developer from Tijuana. She explores the fusion process between art and technology, using techniques such as virtual tool production, electronic prototyping, audio production, net.art part design and generative visual codes, hardware development, and biological interfaces. Co-founder of the bioart collective Interspecifics (Mexico City) 2013 – present, of the electronic media collective DreamAddictive (Tijuana B.C.) 2003-2010, and member of Astrovandalistas in Mexico City 2011 – Present. Associate researcher at the Nano Laboratory Nucleus of the School of Fine Arts – UFRJ, in Rio de Janeiro. 2012 – 2015, During 2015 – 2016 she worked as an artistic researcher in the media environments department from the Bauhaus University in Weimar Germany. Coordinator of MusicMakers Hacklab #CDMX. During 2019 she was coordinator of the education department of the Center for Digital Culture in Mexico City. She does electronic music production under the alias Microhm, LogarDecay and LatamTapes.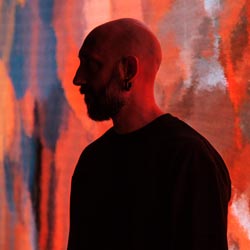 Davide Quayola (IT): Quayola employs technology as a lens to explore the tensions and equilibriums between seemingly opposing forces: the real and artificial, figurative and abstract, old and new. Constructing immersive installations, he engages with and re-imagines canonical imagery through contemporary technology. Landscape painting, classical sculpture and iconography are some of the historical aesthetics that serve as a point of departure for Quayola's hybrid compositions. His varied practice, all deriving from custom computer software, also includes audiovisual performance, immersive video installations, sculpture, and works on paper.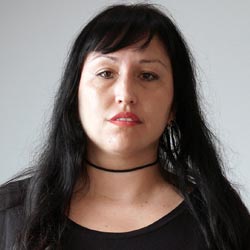 Paola Torres Núñez del Prado (PE) explores the boundaries and connections in between tactility, the visual and the aural by using natural or artificially generated sounds, harmonies and noises, through the development of systems and interfaces that evoke ancestral technologies and "marginal" aesthetics. Her work is essentially complex: she explores the limits of the senses, examining the concepts of interpretation, translation and misrepresentation, so as to reflect on mediated sensorial experiences while questioning the cultural hegemony within the history of Technology and the Arts. She received an Honorary Mention in the 2021 Prix Ars Electronica Competition, was recipient of the Google Artists + Machine Intelligence Residence Grant in 2019, and has been awarded with the Vivo Arte.mov Mobile Media Prize in Brazil (2013). Her performances, devices and artworks, which are also part of the collections of Malmo Art Museum and the Public Art Agency of Sweden, have been presented in diverse countries of the Americas, Central Europe, and Scandinavia, where she is currently based.
Credits
This conference is presented in the framework of the European ARTificial Intelligence Lab, which is co-funded by the Creative Europe Program of the European Union and the Austrian Federal Ministry for Arts, Culture, Civil Service and Sport.