As a highly developed photographic technology, image distortion can be created via photo-editing software. With enough pictures, machine learning can determine attributes. I will explore the gap between advertising and reality by visiting a common room in a single house in Seoul. The project began with the question, "Can artificial intelligence (AI) distinguish between advertising and reality?" In this journey, I will explore how the AI interactive web program converts real-life room photos into commercial images and vice versa.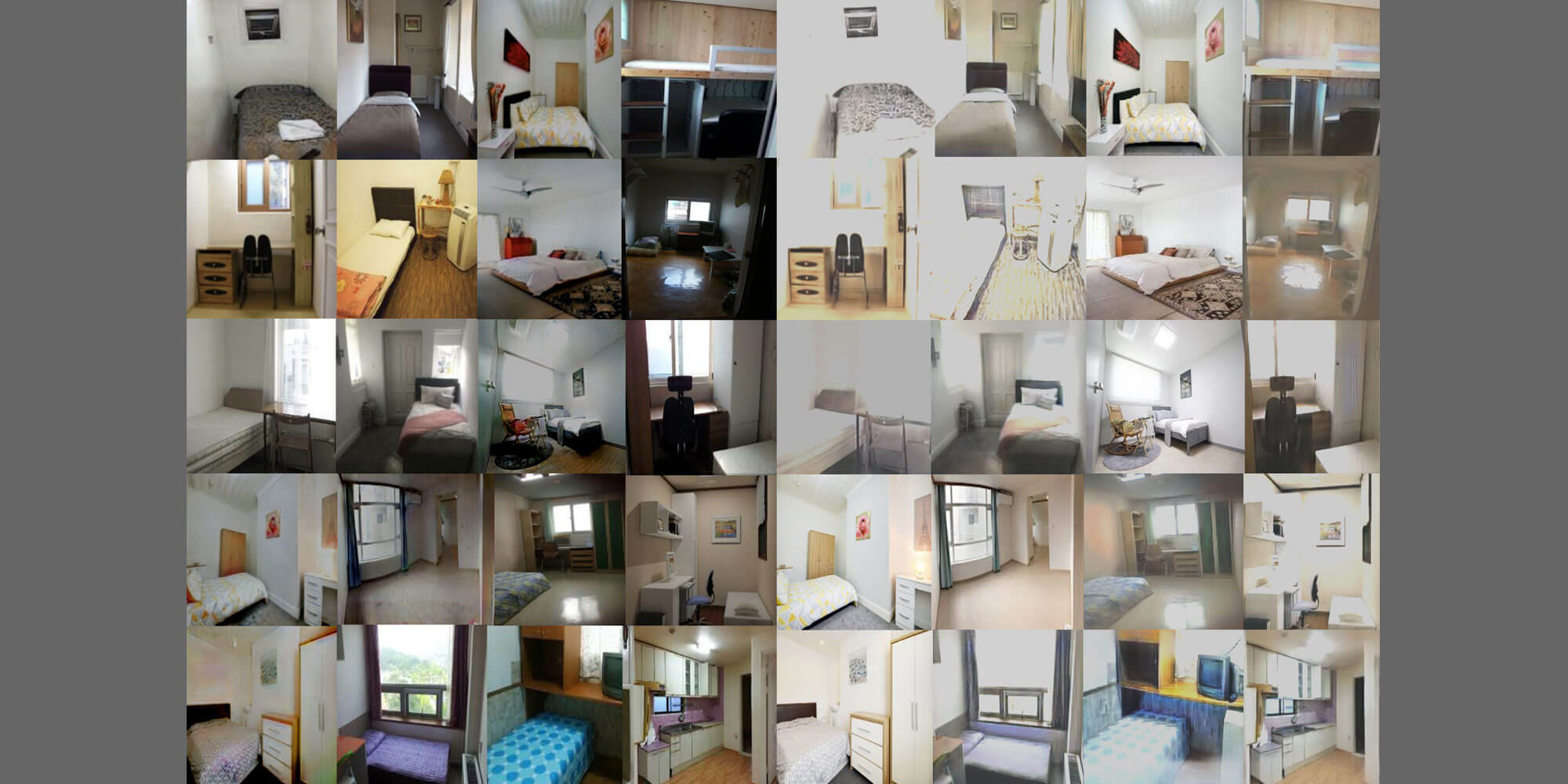 KyungJin is a designer, artist and researcher with an interest in the social concerns people face in daily life. She believes that artists, designers and researchers can reveal such concerns to the public through their work and offer feasible solutions to them. She is keen on how emerging technologies, such as AI and VR, will influence human society in the future. KyungJin earned a master's degree with a distinction in information experience design from the Royal College of Art.
Credits
These video commissions are presented in the framework of the European ARTificial Intelligence Lab, which is co-funded by the Creative Europe Programme of the European Union and the Austrian Federal Ministry for Arts, Culture, Civil Service and Sport.