10:00 – 10:45
Sabine Laimer (AT/NZ)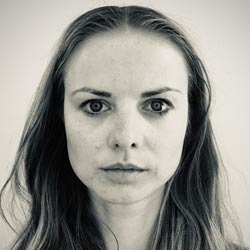 Sabine Laimer is a digital compositor and compositing supervisor (Weta Digital) for feature film and episodic content. Originally from Upper Austria and a FH Hagenberg and Bournemouth University alumni, Sabine has since worked for various Visual Effects studios across Germany, Australia, Canada, UK and New Zealand, including ScanlineVFX Munich, Double Negative London and Weta Digital, Wellington.
Sabine has worked on the Harry Potter, Hobbit and Planet of the Apes franchises, and was most recently involved in creating digital effects for Marvel's Shang Chi and the Ten Rings, and Avengers: Infinity War, for which her team received a VES award for Best Compositing in a Feature in 2019.
She lives in Wellington with her husband and daughter.
---
10:45 – 11:30
Annegret Richter (DE)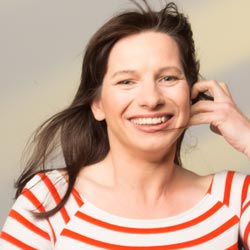 Annegret Richter is the executive manager of AG Animationsfilm, the German Animation Association and a founding member of the initiative Women in German Animation. She is also a curator for animated films, shorts and documentaries for festivals worldwide and she holds lectures and teaches at different film and media schools in Germany.
She started her career as lecturer and PhD student at the Institute of Communication and Media Studies at the University of Leipzig, with a special focus on animated documentaries und hybrid films. She also held the position as festival director of the International Short Film Festival in Dresden- Filmfest Dresden. After that, she worked as head of animation program at the International Leipzig Festival for Documentary and Animated Film in Leipzig DOK Leipzig.
---
11:30 – 12:15
Tobias Trebeljahr (DE)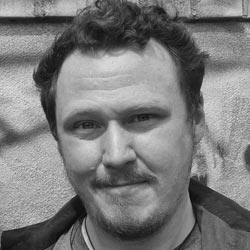 Tobi Trebeljahr, born 1987 in Darmstadt, attended high school in Ober-Ramstadt Hessen. Drawing since age 2, and using 3D software since age 13, he turned his hobby into a career at 19. The first stages of life saw him work in the video game industry as a shading and texture artist. Later, after moving to Hamburg in2009, also as a concept artist. After a self-taught career of seven years, Tobias enrolled at Filmakademie Baden Württemberg in 2013. Here he was finally able to pursue his longtime dream of transitioning towards animated film. Along with a variety of gigs in feature film visual development ("Klaus", "Lego Movie 2", etc.) he started directing his own short films as well. Since 2020 Tobias dabbles in Blender Grease Pencil. Currently he lives and works as a freelance Visual Development Artist in Leipzig, Germany, where he's currently developing several animation projects.