Prix Forum – Computer Animation
The Prix Forum – Computer Animation is an open discussion between the top three winners of Prix Ars Electronica 2021 and the jury. Guangli Liu (Golden Nica/ When the Sea Sends Forth a Forest), Veneta Androva (Award of Distinction / AIVA), and Erick Oh (Award of Distinction / Opera) will be on the panel. Juror Helen Starr will moderate the session.
Artists: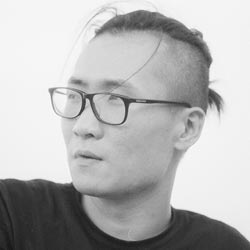 Golden Nica 'When the Sea Sends Forth a Forest'
Guangli Liu (CN): Chinese artist born in 1990. He graduated from Villa Arson in Nice in 2017. Passionate about image-making, Guangli has developed an art practice around painting, video art, 3D animation, and virtual reality. His works attempt to question how the digital medium fits into contemporary storytelling and the reconstruction of our collective memory.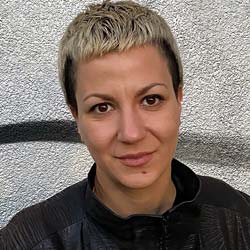 Award of Distinction 'AIVA'
Veneta Androva (BG): Visual artist who graduated in Fine Arts from Weißensee Academy of Art Berlin, did part of her study at Bezalel Academy of Arts and Design in Jerusalem, and also obtained a degree in History of Art and Philosophy from Humboldt University Berlin. In her work she combines diverse media and sources such as archival and documentary material with paintings, all related through animation in simulated environments. Androva is also the recipient of several scholarships, such as the Cusanuswerk scholarship (2016-2019) and the Elsa Neumann scholarship by the Federal State Berlin (2020), and she was nominated for the German Short Film Award with her film From My Desert in 2020.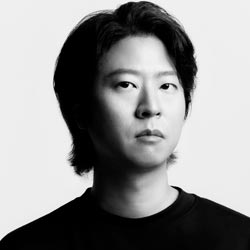 Award of Distinction 'Opera'
Erick Oh (KR/US): Korean filmmaker / artist based in California, USA. His films have been introduced and awarded at numerous film festivals including Academy Awards, Annie Awards, Annecy Animation Festival, Zagreb Film Festival, SIGGRAPH, Anima Mundi, and more. With his background in fine arts from Seoul National University, Korea, and in film at UCLA, USA, Erick was an animator at Pixar Animation Studios from 2010 to 2016. Erick then joined Tonko House with his fellow former Pixar artists and directed PIG : The Dam Keeper Poems, which won the Crystal Award at Annecy Animation Festival 2018. Erick is currently working on a variety of projects with his partners in film/animation, VR/AR industry, and also the contemporary art scene in US and South Korea.

Moderated by Juror Helen Starr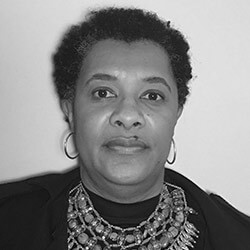 Helen Starr (TT): Afro-Carib curator, producer and cultural activist from Trinidad, WI. She began curating exhibitions with artists such as Susan Hillier, Cindy Sherman and Marcel Duchamp in 1995. Helen founded The Mechatronic Library in 2010, to give marginalised artists access to technologies such as Game Engines, Virtual Reality (VR), Augmented Reality (AR). Helen has worked with many public institutions such as Wysing Art Centre, FACT, Liverpool and QUAD in Derby. Being Indigenous-American Helen is interested in how digital artforms transform our understanding of reality by world-building narratives through storytelling and counter-storytelling. How, by "naming one's own reality" we can experience the Other. Helen is on the board of QUAD, Derby and in 2020 she co-founded DAAD Futurism with Amrita Dhallu and Salma Noor.