Co-creating open schooling projects driven by local-to-global challenges
Preserving the quality of the river streams in our villages, monitoring the air quality of the neighborhoods in our cities, engaging our communities to use plastic in a more sustainable way, developing strategies to fight Covid-19 vaccine misinformation. Water pollution, air pollution, plastic consumption, Covid-19 misinformation – these, amongst so many others, are challenges being faced and fought by communities everyday all over the world. Local challenges with global impact. These local-to-global challenges are thus exceptional opportunities to connect people and communities around common objectives and to acknowledge diversity while discovering complementary solutions to shared problems.
The increasingly expanding digitalization of our world provides the technological infrastructure for these connections to be established. However, the true potential of digitalization for collaboration will only become effective once digitalization becomes part of everyone's daily life, in an inclusive, accessible, safe and easy way. How can digitalization foster international collaboration between schools and education-driven communities of practice to tackle local relevant challenges with global impact, connecting communities all over the globe?
This panel is followed by the Open Schooling Co-Creation Workshop which has a limited number of participants and requires registration.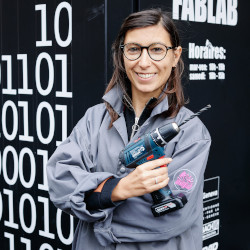 Cristina Olivotto, a physicist by training, started to work in the field of science communication and formal and informal science education during her PhD at the University of Milan, Italy. She has extensive experience in working in international contexts and with European organisations, including the European Space Agency where she worked in the educational team for five years. In Leiden, the Netherlands she worked for Sterrenlab – the company that she founded – to organise science camps and activities for children and teenagers. In 2016 she co-founded the first Fab Lab in Geneva, Switzerland Onl'Fait, where she is currently employed as Fab Lab manager. She is involved in all the Onl'fait activities related to youngsters, schools and professional reintegration.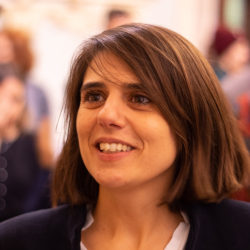 Maria Vicente is the international Project Manager of the H2020 Open Science Hub project (opensciencehub.net), at Leiden University, that comprises nine European partners. Maria holds a PhD in Neuroscience and was responsible for the Science Education programme at the Champalimaud Centre for the Unknown, Lisbon, Portugal. Since 2017, she has also been the Scientific Coordinator of Plataforma de Ciência Aberta (plataforma.edu.pt), a social innovation program of the Municipality of Figueira de Castelo Rodrigo, Portugal, aimed at bringing together research and innovation with the daily-life of local communities, as tools to tackle local relevant challenges.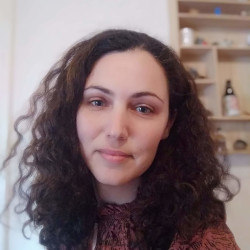 Pandora Sifnioti is a Chemical Engineer with a Master's in "Education in Chemistry – Novel Teaching Technologies" and has a strong scientific and technical background. She has worked as a pedagogical leader for the IB Primary Years Programme (IB PYP Coordinator) and has five years of experience as a STEM coordinator at CGS (20014-2019), a major private school in Greece, with the responsibility to design and implement a STEM programme across all ages (3 to 18 years old).  She has additional experience in Research & Development at Procter&Gamble, Brussels, for leading consumer products, such as Ariel laundry detergents and Pringles (2006-2009). She has also worked at the Federation of Greek Enterprises on policy development for the promotion of innovation and growth within enterprises and industries. She has an active profile in charity work, in support of people and animals in need and a strong focus on philosophy of ethics and its link to value education. In December 2019 she joined SciCo as STEM Director.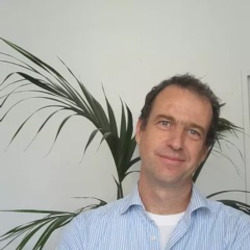 Matteo Merzagora is the director of TRACES, an association based in Paris whose mission is to transform science culture and public engagement activities into instruments for citizen participation and social inclusion. Trained as a physicist, he worked as science journalist in Italy (RAI, Radio popolare, Il Sole 24 ore), museologist and science communicator in France (Espace des Sciences Pierre Gilles de Gennes – ESPCI Paris PSL, Universcience,…), lecturer in science communication and project manager in Europe (SISSA, Université de Paris, SWAFS projects …). Together with Claudia Aguirre, Malvina Artheau and Didier Laval he is in charge of developing a methodology to apply Living lab approaches to open schooling within the ongoing #OStogether project « SALL – Schools as Living Lab".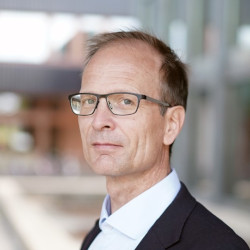 Erik Knain is professor in Science Education at the University of Oslo, Norway. Knain is leader of the EU project Science Education for Action and Engagement towards Sustainability (SEAS), and are engaged in making interdisciplinary science education relevant for students, schools and society in the face of urgent needs of transformative changes and the development of scientific literacy for citizenship. He has led a number of project involving cooperation with teachers.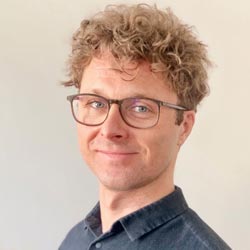 Andrew Newman is a producer for the European Platform for Digital Humanism at Ars Electronica in Linz and is focused on fostering cultures of transdisciplinary innovation. He is responsible for projects aimed at bringing artists and scientists together (STUDIOTOPIA) and creating STEAM learning experiences (Open Science Hub, Creative School and STEAM INC). He co-founded the Research Institute for Arts and Technology in Vienna where he focused on integrating artistic research methodologies into blockchain and open hardware research and development.
Credits
The OSHub project has received funding from the European Union's Horizon 2020 Framework Programme for Research and Innovation under grant agreement No. 824581