Forum
More than 2,000 languages are spoken on the African continent, but they are hardly represented in machine translation and communication programs. This and other facts drive this panel, giving it the basis for a discussion that gathers personalities from different areas of expertise, different countries and with different experiences. Arts, culture, science, technology, business… Africa, Europe…
In this conversation, we will discuss ways to re-build the story and pathway of our countries and continents, seeking to know and understand the role that digital, human and arts-driven innovation is and can play in Africa. Moreover, we are interested in mutual learning and improvement. We are going to seek to understand and identify areas for an enhanced and equal-footing collaboration between Europe and Africa, stimulating the identification of opportunities and the sustainable development of both continents. This conversation intends to be the starting point of a wider discussion. All interested individuals are and will be welcome to contribute. Questions can be shared with the hosts via the email: tania.moreira@inova.business
Chairs:
Tânia Moreira (PT)
Patrícia Carvalho (PT)
Speakers:
Gideon Brefo (GH)
Chris Emezue (NG)
Femi Johnson (NG)
Tammy Langtry (ZA)
David Shongo (CD)
Tânia Moreira (PT)
Tânia Moreira is EU project manager, consultant and sociologist (MsC), at INOVA+. Driven by curiosity, innovation and critical perspectives, she has been involved in the ideation and implementation of various national and international projects, including KISMIF, S+T+ARTS and AfriConEU. Currently, she is part of the team coordinating the project STARTS4AFRICA, a pioneering project promoting the STARTS initiative and seeking to boost the Sci-Tech-Arts collaborations and innovation in Africa.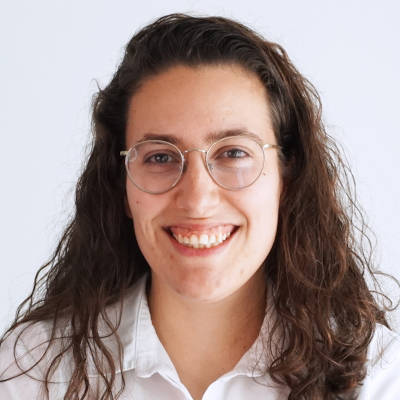 Patrícia Carvalho (PT)
Patrícia Carvalho is Project Manager at INOVA+ and BA in International Development and Globalization. Currently, she is member of the project STARTS4AFRICA, as well as MUSICAIRE and LIVEMX, two projects promoting and supporting the music ecosystems.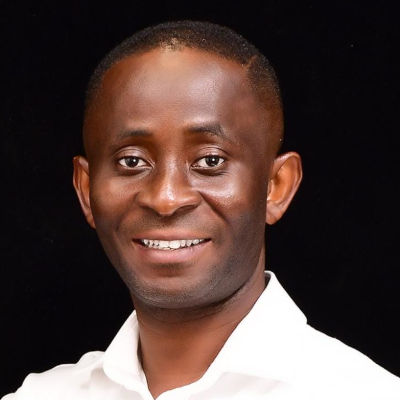 Gideon Brefo (GH)
Gideon, serving as the CEO of hapaSpace Innovation Hub, is a digital strategist dedicated to aiding creative artists and digital entrepreneurs. He operates across various African and European nations, facilitating the growth of startups by fostering access to markets and investments. Additionally, he's a skilled web developer with a strong passion for creativity.
David Shongo (CD)
David Shongo is a composer and visual artist from the Democratic Republic of the Congo. He studied Telecommunication and Networks at the Protestant University of Lubumbashi. He is the co-founder of Studio 1960 and artistic director of the Pianos Festival in Kinshasa. His work also explores the symmetrical possibilities that sound and image can have as movements and the poetic charge that each of these movements can carry towards the other. The question of decoloniality is highly present in his works, manifested through the integration of archives from the pre-colonial, post-colonial, and contemporary periods.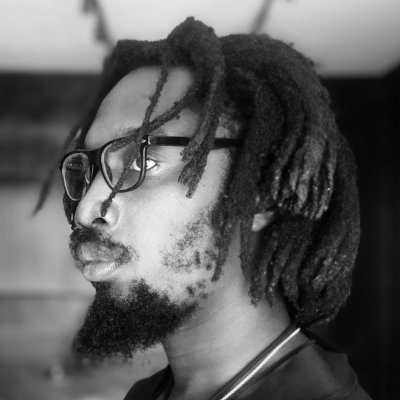 Femi Johnson (NG)
Femi Johnson is a Digital Heritage Specialist at the Museum of West African Art (MOWAA). He is currently involved in a project on the digitization of African artefacts, currently bronzes from Benin. He is also working with the RJM Museum in Koln, The Pitt Rivers Museum in Oxford, Cambridge Museum, and The British Museum. Femi is also a Director and Producer working in the fields of Arts and Culture, with a focus on Visual Art, Film, and Technology. He has worked with the European Union institutes for culture, Google Arts and Culture, and NGFX to produce films for Abbey Road Studios, Moncler, Lil Simz, and i_D magazine. His featurette debut, "The Nightmare on Broadstreet," has also gone on to screen in many places around the world. He was also awarded a fellowship in the Basel House of Film in Switzerland. Femi was awarded a fellowship at the GAS Foundation funded by Yinka Shonibare in the field of Visual Art. He has shown at FNB Art Joburg and a few other local cultural bodies. He has also lectured at HFBK Hamburg on Planetary thinking/computation and its relation to art. Femi is passionate about using technology to preserve and promote African culture. He believes that by integrating African culture into emerging technology, we can create new and innovative ways to share African stories with the world.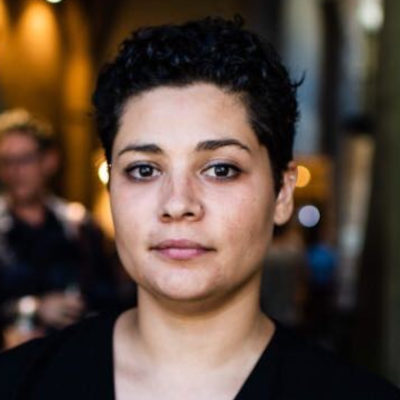 Tammy Langtry (ZA)
Art Meets is a remote team of curators, Tammy Langtry, Michaela Limberis and Precious Mhone, whose work experiments with different models of engagement through programming, content creation and content dissemination in the field of contemporary art in Southern Africa. We produce Exhibitions, Video, Podcast, and the Art Meets App (forthcoming).
Tammy Langtry, works as an independent curator, cultural producer and researcher from South Africa. 
She has most recently worked as an Assistant Curator at Zeitz MOCAA (2017 – 2021), Cape Town, and sessional lecturer at the University of the Witwatersrand, Johannesburg, Fine Art Department. She contributes to independent research projects and is lead on the pan-african project space LAPA, in Brixton, Johannesburg.
She works in collaboration with Precious Mhone and Michaela Limberis in the artist collective, Art Meets.
Chris Emezue (NG)
Chris Emezue is a seasoned researcher committed to developing intelligent systems that can learn even in low-resource scenarios, and are reliable. His research areas are natural language processing, causality, and reinforcement learning. As a dedicated contributor to the field of AfricaNLP, he has worked on several key projects to improve the representation of low-resource African language technologies and datasets. Furthermore, as an entrepreneur, Chris is building Lanfrica, a startup that aims to accelerate the development of AI applications in under-represented regions.
Credits
This conversation is possible due to the support of the projects STARTS4AFRICA and AFRICONEU.
AFRICONEU has received funding from the European Union's Horizon 2020 Research and Innovation Programme (GA no. 101016687).
STARTS4AFRICA is co-funded by the European Union, under the STARTS – Science, Technology and Arts initiative of DG CNECT (GA no. LC- 01960720).
Views and opinions expressed in the session are those of the author(s) only and do not necessarily reflect those of the European Union. European Union cannot be held responsible for them.
The participation of Chris Emezue is possible with the support of the Austrian Federal Ministry for European and International Affairs.
The participation of Tammy Langtry and Michaela Limberis is possible with the support of the CultTech Association.