You are studying at a university in Linz or somewhere in the world, are interested in the projects of other universities, whether in the field of media art or beyond? Feminism is not a foreign word for you and the issue of equal rights is far from over? Are you committed to a better world or do you sometimes just want to dance it all out? Then we have the best festival tips for young and young-at-heart students in the broadest possible sense for you!
The first place to go for students is the Ars Electronica Campus – how else could it be? One can find representatives from 57 universities spanning Australia, Asia, the USA, and Europe cavorting about this year's Ars Electronica Campus, presenting the results of their educational programs at the intersection of art and technology, and none more so than the Bauhaus University Weimar, which is celebrating its hundredth anniversary this year. The large show "Shared Habitats" will be on display on the premises of the University of Art and Design Linz at Hauptplatz. This joint exhibition by students and teachers examines the influence of technology on socio-cultural processes and invites visitors to come in contact with other living creatures. A total of sixteen digital, biological, and interactive works explore the roles of different organisms in their environment, the effects of humans on their habitats, the interactions between human and non-human beings, and the relationships between humans and machines.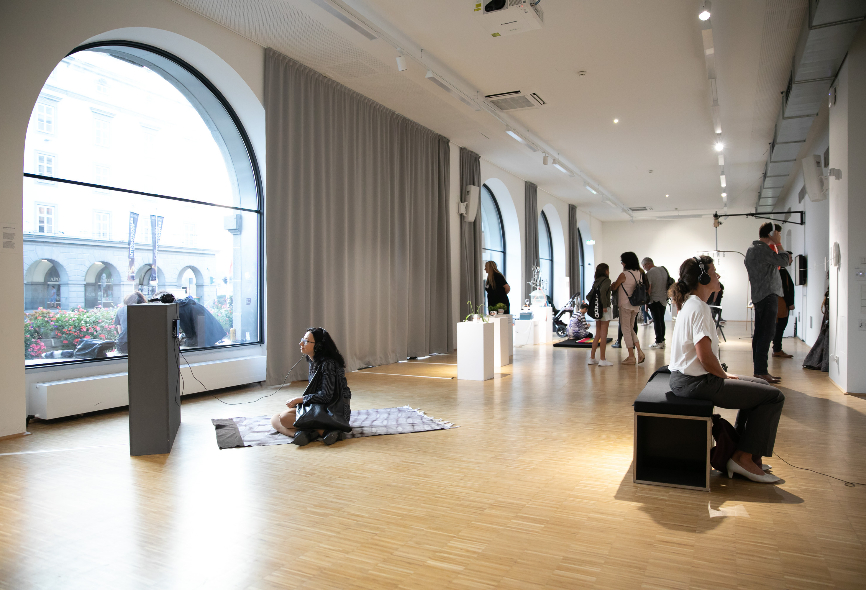 The second portion of the "Ars Electronica Campus" will be available for a visit at POSTCITY. Occupying center stage here is the large "TRANSCODE!" exhibition by the students of "Interface Cultures" from the Linz University of Art and Design. The starting point for their artistic research is the general discourse around the transformation of our world, dystopian visions of our future lives, and the oft-made promises of technological panaceas. We find ourselves stuck in the middle or right in the midst of things, seeking our bearings and driven by the needs of markets and the mighty. So much for the status quo. With the exhibition "TRANSCODE!", the students of the Interface Culture department take a step forward in their flight towards the future, demanding we change the way we think, function, and "fictionalize."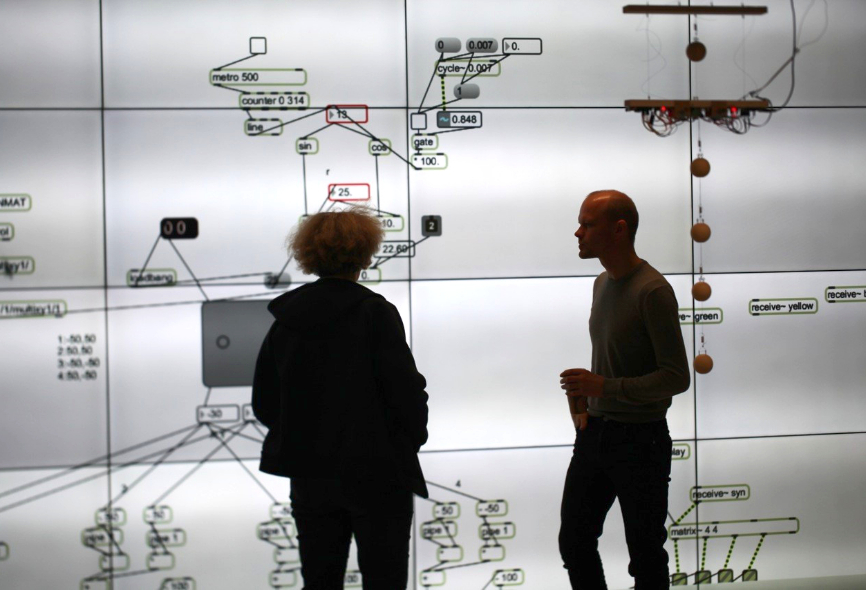 We would like to highlight a topic within the various exhibitions not only for students: Projects with a feminist background. Women Reclaiming AI (WRAI), for example, is a collaborative AI speaking assistance and a form of activism created by a growing community of people who define themselves as women. The project creates a platform for collective writing and creates an AI that challenges gender roles. There will also be a workshop on this topic.
In Gender Shades, Joy Buolamwini and Timnit Gebru examined the prejudices of AI face recognition programs. The study shows that already popular applications show obvious discrimination based on gender or skin color.
Feminist Data Set is an ongoing, multi-year art project that combines lectures and workshops and calls for the collection of feminist data to create interventions in the field of machine learning. What is feminist data? Feminist data can be artworks, essays, interviews and books on feminism or from a feminist perspective. This feminist dataset aims to counteract the bias in machine learning and to introduce the possibility of data collection as feminist practice.
In Posse is a Work in Progress. The artist Charlotte Jarvis collaborates with Prof. Susana Chuva de Sousal Lopes in Leiden and Biotehna / Kersnikova Institute in Ljubljana to produce the world's first "female" semen. A workshop for all women complements the artist's work at the festival.
Apart from these projects, there are also numerous conferences that are worth a visit. In addition to the theme conferences, we would like to highlight the symposium "Prospects of Political Education": Together with Ars Electronica and the Arbeiterkammer Oberösterreich, the Pädagogische Hochschule wants to investigate the extent to which social media can contribute to a new culture of conflict and struggle, or whether these media impede such a culture, whether digitalization has changed communication, cooperation and possibilities for manipulation, and last but not least whether the digital transformation of society is producing new forms of conflict. In lectures and workshops, new socio-political effects will be highlighted and discussed at various levels. Questions that are not only relevant for (future) teachers.
Anyone who is active in workshops during the day and strolls through exhibitions must relax a little in the evening. We especially recommend Friday night: Right after the Big Concert Night it's time for the Ars Electronica Nightline – a highlight of every Ars Electronica Festival, not only for dance enthusiasts and night owls. Moritz Simon Geist will start off by heating up the POSTCITY courtyard with his robotic instruments, and the live set of "Rrucculla", who plays drums to her digital music and controls her visuals, will be just as extraordinary. Silk opens in the Gleishalle, followed by BABii, Cid Rim and Sinjin Hawke & Zora Jones. Stefan Tiefengraber from Linz, Chronic Youth from Graz and HDMIRROR, known for "Rave Tool 66", as well as DJsets by Masha Dabelka and Polyxene will perform at the Salon Stage.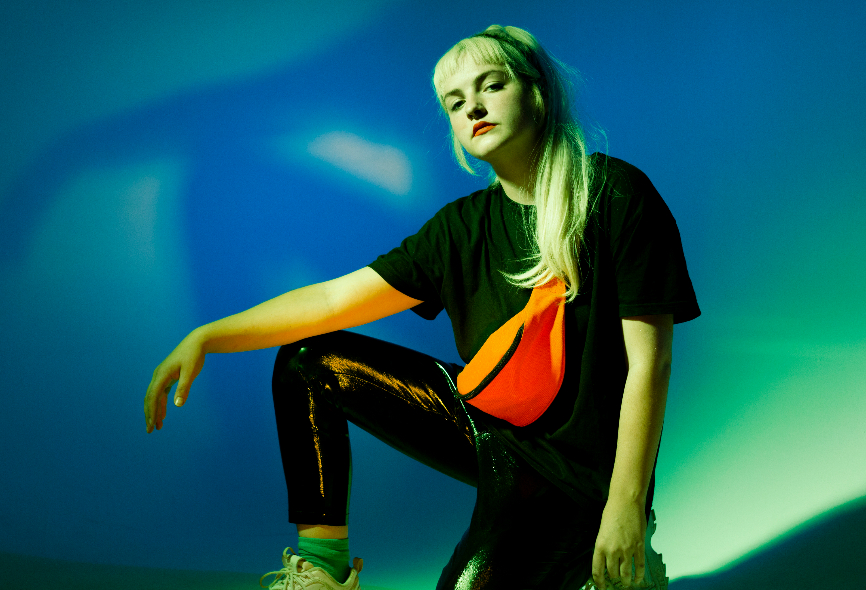 As an alternative to the Ars Electronica Nightline in the POSTCITY, there are also beats that can be danced elsewhere: Holy Hydra is a two-day event in the Urfahr parish church, next to the Ars Electronica Center, with contemporary dance performances, electronic music, room-filling projections and a symposium on the theme of "Sacral Space = Urban Space". The project is intended as a proposal for the extent to which architecturally and culturally historically valuable spaces, such as churches, can be put to extended use. From 8 p.m. there will be a Nightline on Friday and Saturday, where you can listen to Marlene Fally, DVRST or Therese Terror.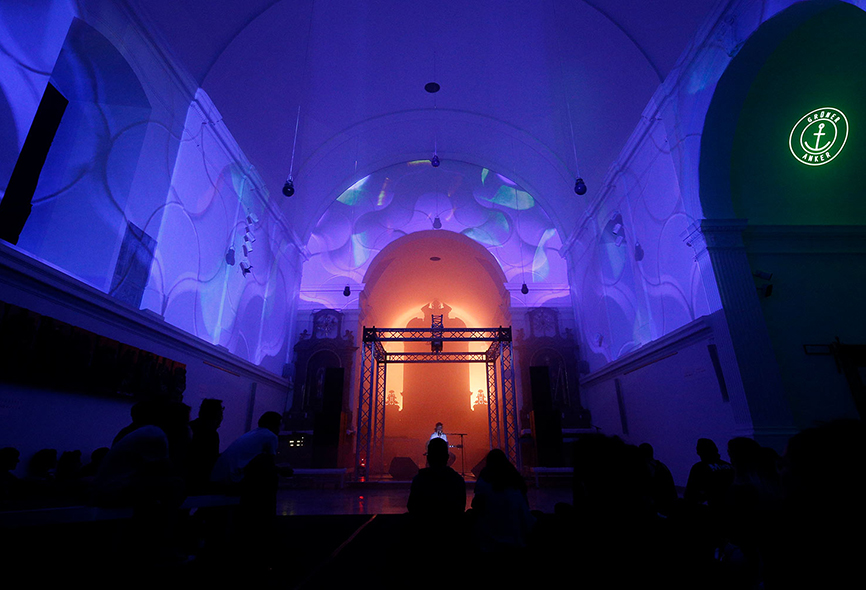 Finally, a tip of a completely different kind: The u19 Prize: netidee SPEZIALPREIS 2019 was given to Tweakr this year, a tool that offers interesting possibilities for students, among others. Tweakr is an online platform to make the visual collaboration between a customer and a designer faster, more collaborative and more cost-effective. You can share the Tweakr link through existing communication channels and Tweakr simply extends the creative workflow. The mission is to make visual collaboration easier, faster and free for everyone.
This wasn't enough and you are looking for more events and exhibitions? You can find the whole program on our website.
To learn more about Ars Electronica, follow us on Facebook, Twitter, Instagram et al., subscribe to our newsletter, and check us out online at https://ars.electronica.art/news/en/.