Last year's AIxMusic-Festival, which took place for the first time in front of the extraordinary scenery of Stift St. Florian, was a great success. The AIxMusic Festival offers a platform that not only addresses important questions about the ethical and creative dimensions of artificial intelligence, but also brings together great minds from various disciplines on an international level. For this reason, Ars Electronica organized the AIxMusic Festival for the second time this year as part of the STARTS initiative in collaboration with the European Commission. This year's edition was exceptional not only because of the external circumstances: This year's festival took place not only in Linz or Sankt Florian, but on many international stages at the same time. A festival with participation from all corners of the world. Here is a little review for you:
Ars Electronica Garden Brussels
Bot Bop Musical: Two musicians, Sondervan and Claes, trained a virtual agent in musical autonomy and real-time interaction. The goal was to create hybrid instruments and experimental sound designs.
Ars Electronica Garden Paris
Little Etudes for Piano: The Little Etudes were originally released individually, one per day, during World Heart Rhythm Week 2020 and are a series of short piano pieces based on electrical heart abnormalities. By noting these electrophysiological anomalies as in contemporary classical music and comparing them with fragments of existing music, collage compositions are created that convey specific experiences with heart disease.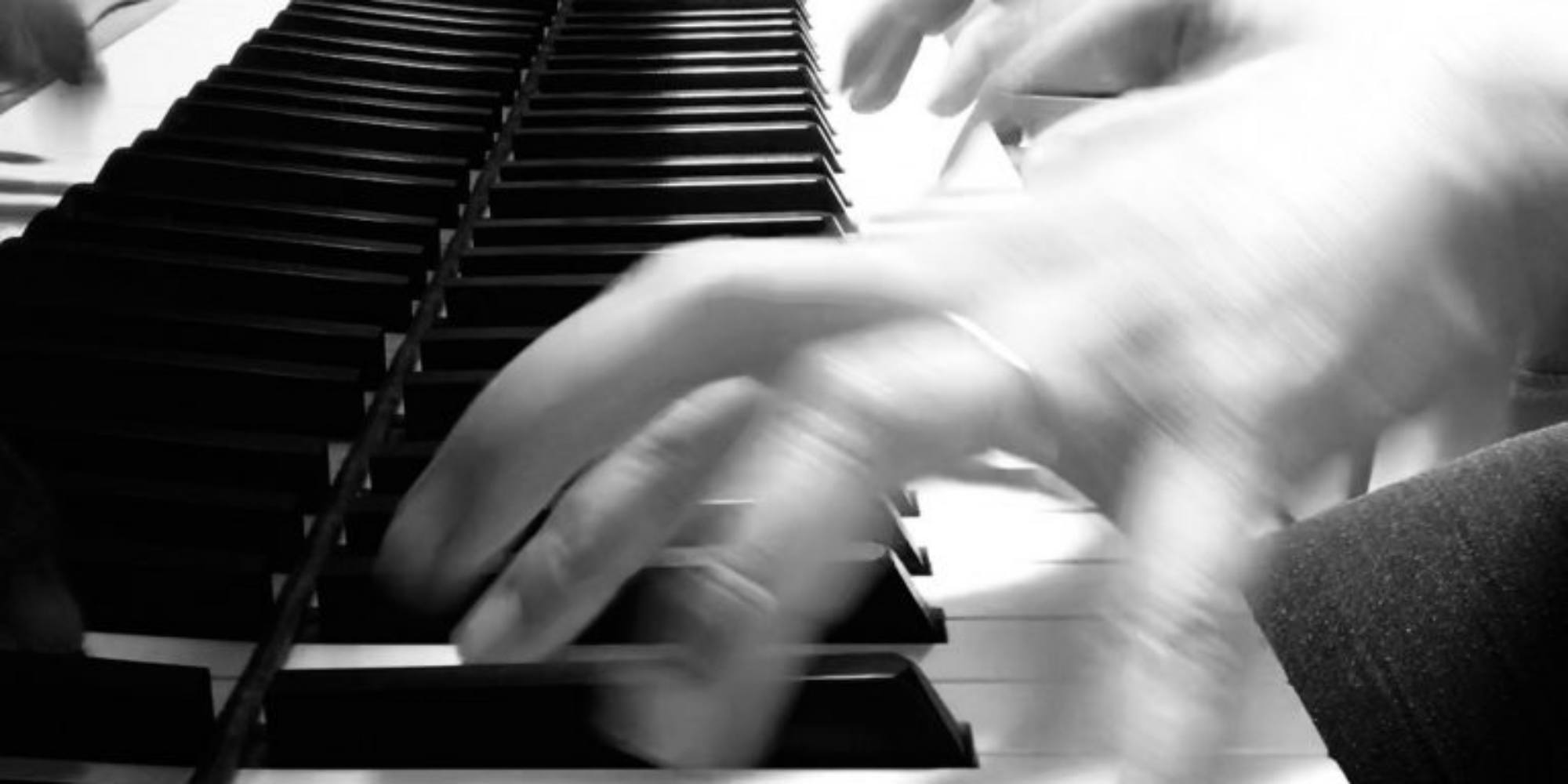 Ars Electronica Garden Stockholm
KTH AIxMusic: The KTH AIxMusic Garden included three events focusing on artificial intelligence and music: a video recording showing folk music generated by an AI, a panel discussion entitled "Music as Experience in an age of Artificial Intelligence and Computational Creativity", and an interactive music learning session in which an AI-generated folk melody was taught in the acoustic tradition.
Ars Electronica Garden Silicon Valley
AIxMusic Festival Opening Ceremony: Is a sub-conference organized by the institute The Grid, which took place on the 4th day of the festival. The opening of the conference was accompanied by the artistic director of Ars Electronica, Gerfried Stocker, and Roberto Viola, Director-General, DG CONNECT (Directorate General of Communication, Networks, Content and Technology), European Commission.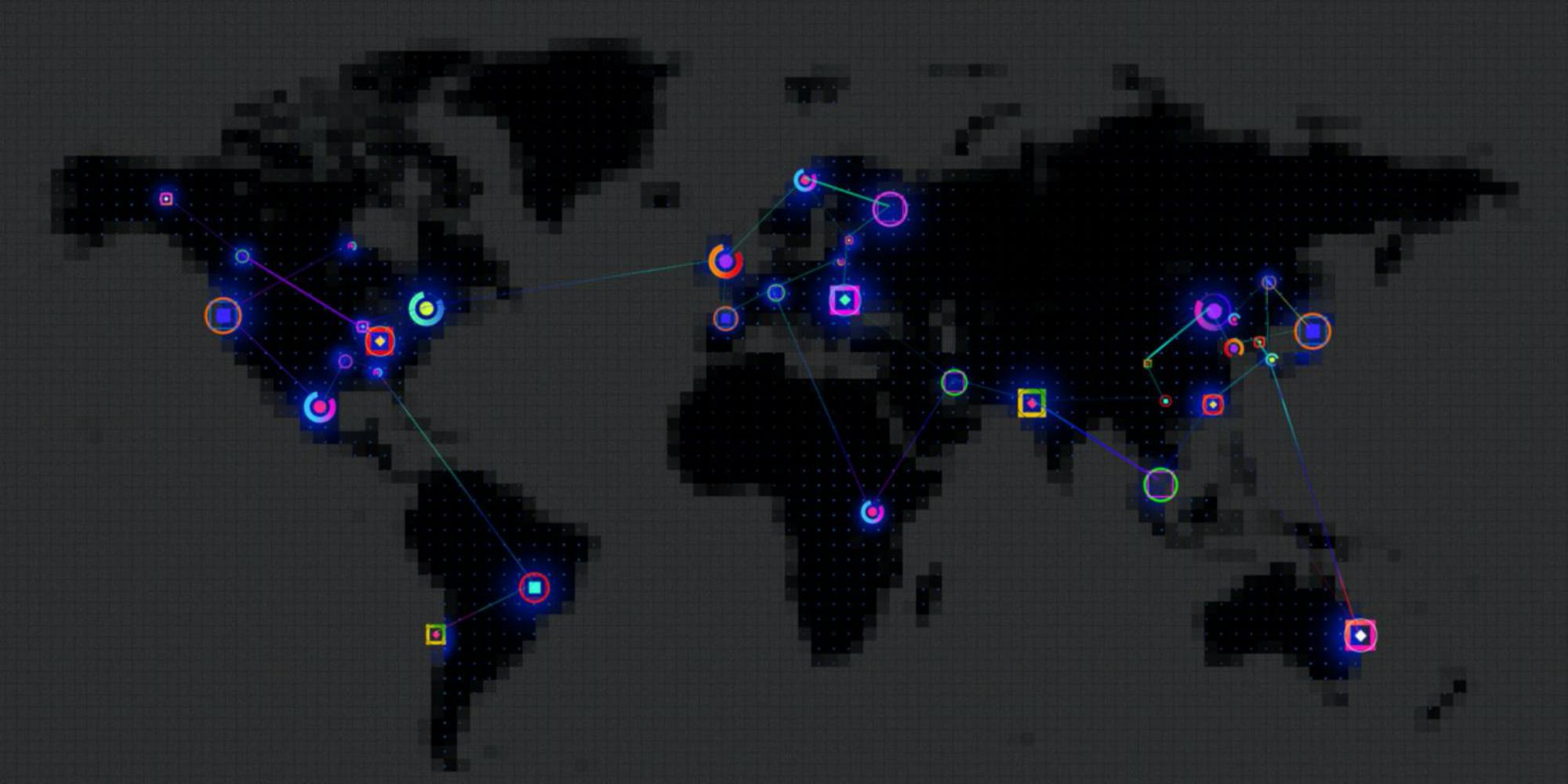 Ars Electronica Garden Barcelona
AI for humans: In this workshop, we discussed the binary separation of man and machine in the process of making music, explored ways in which AI systems could help to pay more people instead of displacing them, and discussed the need for artists to participate in the process of developing AI tools.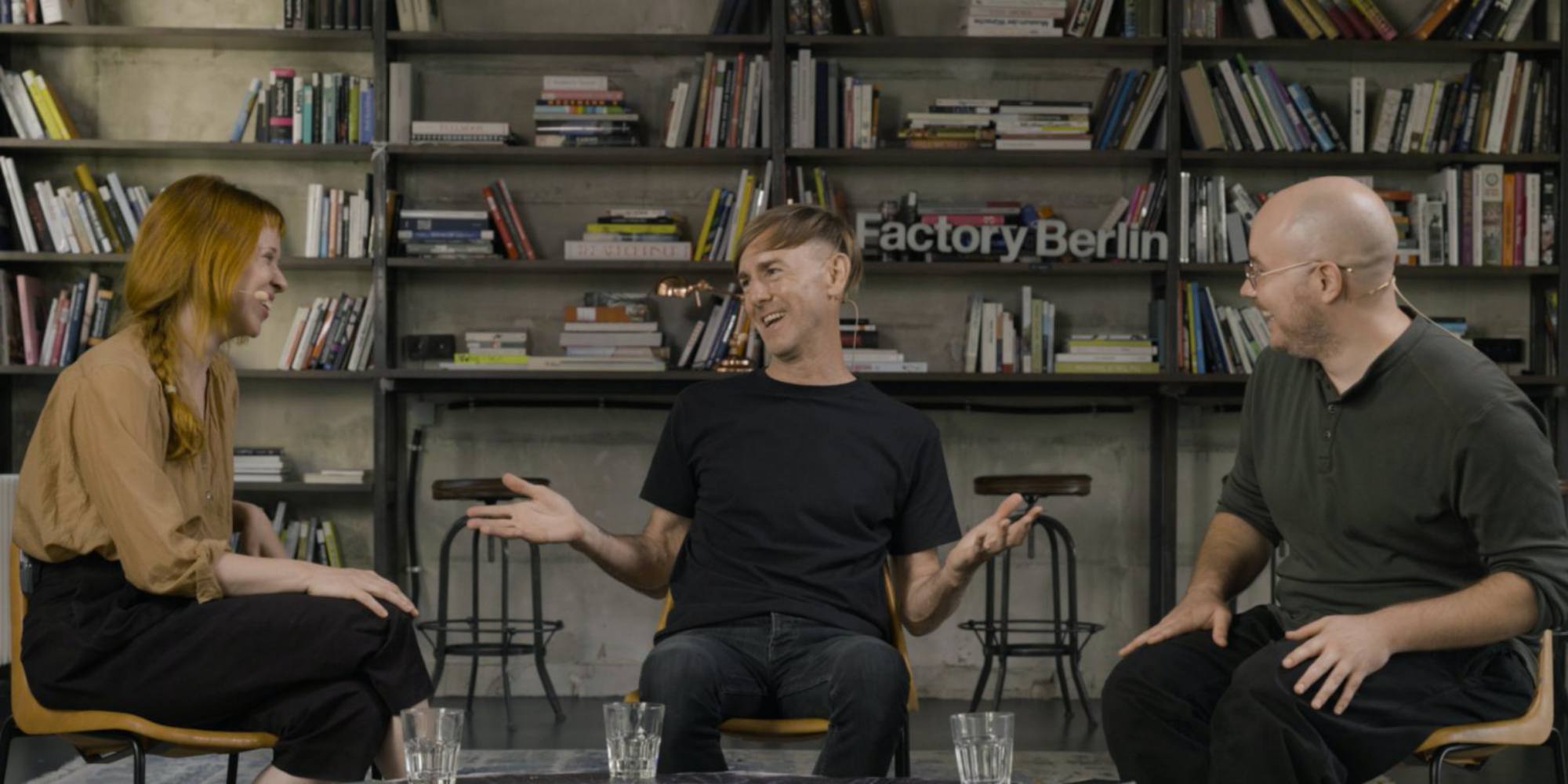 Ars Electronica Garden Berkeley
Machine Creativity at CNMAT is dedicated to multidisciplinary research and the creative use of sounds and connects the concert hall with the experimental laboratory. "The Center for New Music and Audio Technologies" creates new works in the field of music and art, researches, builds and distributes software tools at the interface between AI and music.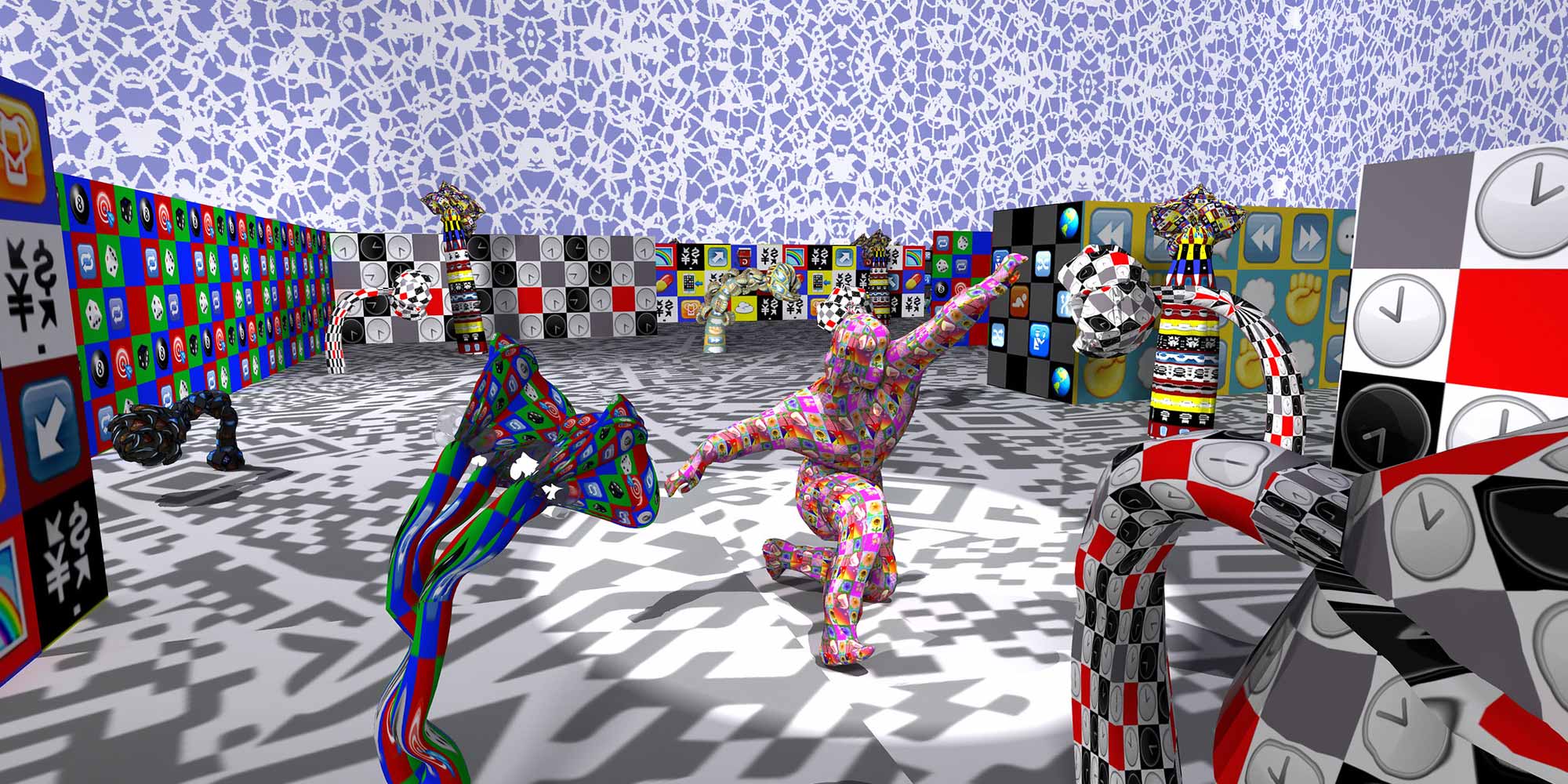 Ars Electronica Garden Rome
Transient – Impermanent paitings is an audiovisual concert with two motorized pianos and two conductors in collaboration with generative algorithms with the aim of rethinking traditional artistic techniques in the context of the interaction between human and machine.
Ars Electronica Garden Plymouth
Biocomputer Rythms is a musical duet between a pianist and an intelligent interactive bio-computer. The bio-computer listens to the piano and generates musical answers during the performance. And these answers are played by the pianist on percussion instruments and on the piano.
AIxMusic Hackathon
The AIxMusic Hackathon is an event consisting of different experts who want to deal creatively with music data problems and develop new data solutions as prototypes. The Hackathon revolves around a series of hand-on workshops in which top-class researchers and artists exchange new tools and research results.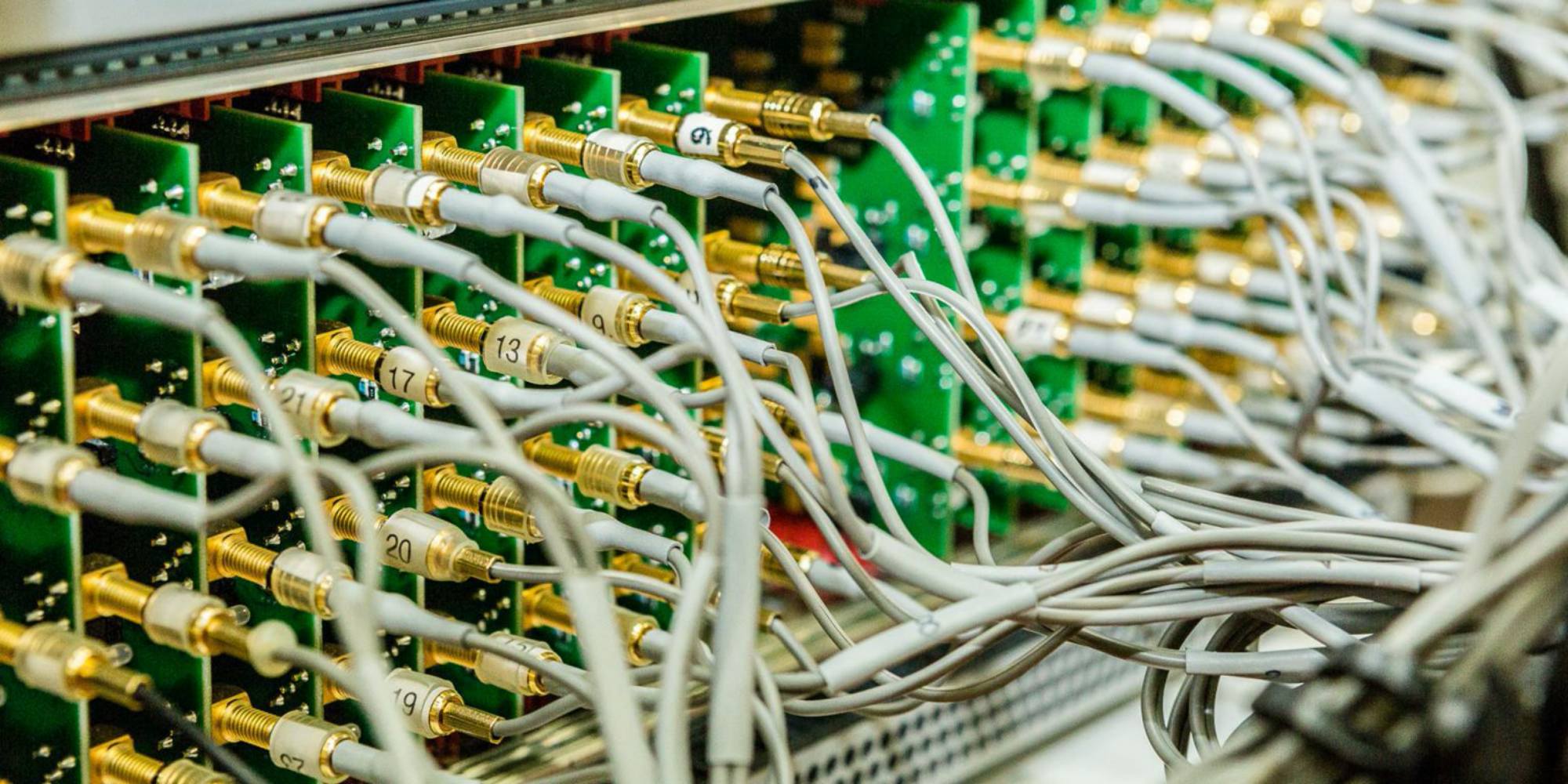 Big Concert Night 2020 + AI Jam
The "Big Concert Night" in collaboration with the Bruckner Orchestra Linz, has been a fixed component of every Ars Electronica Festival for over a decade and is also an important part of the AIxMusic Festival since its founding last year. The AIxMusic project by Ali Nikrang, who works as a composer and AI researcher at the Ars Electronica Futurelab, delivered a special performance. He developed an advanced AI composition software and invited musicians from the Festival's large international network of partners to create their own individual musical response, interpretation or improvisation to the AI compositions.
SPLEEN MACHINE
SPLEEN MACHINE documents years of research by Alex Braga in the field of AI and the creation of a new musical instrument called A-MINT, a cornerstone of so-called 'Augmented Music'.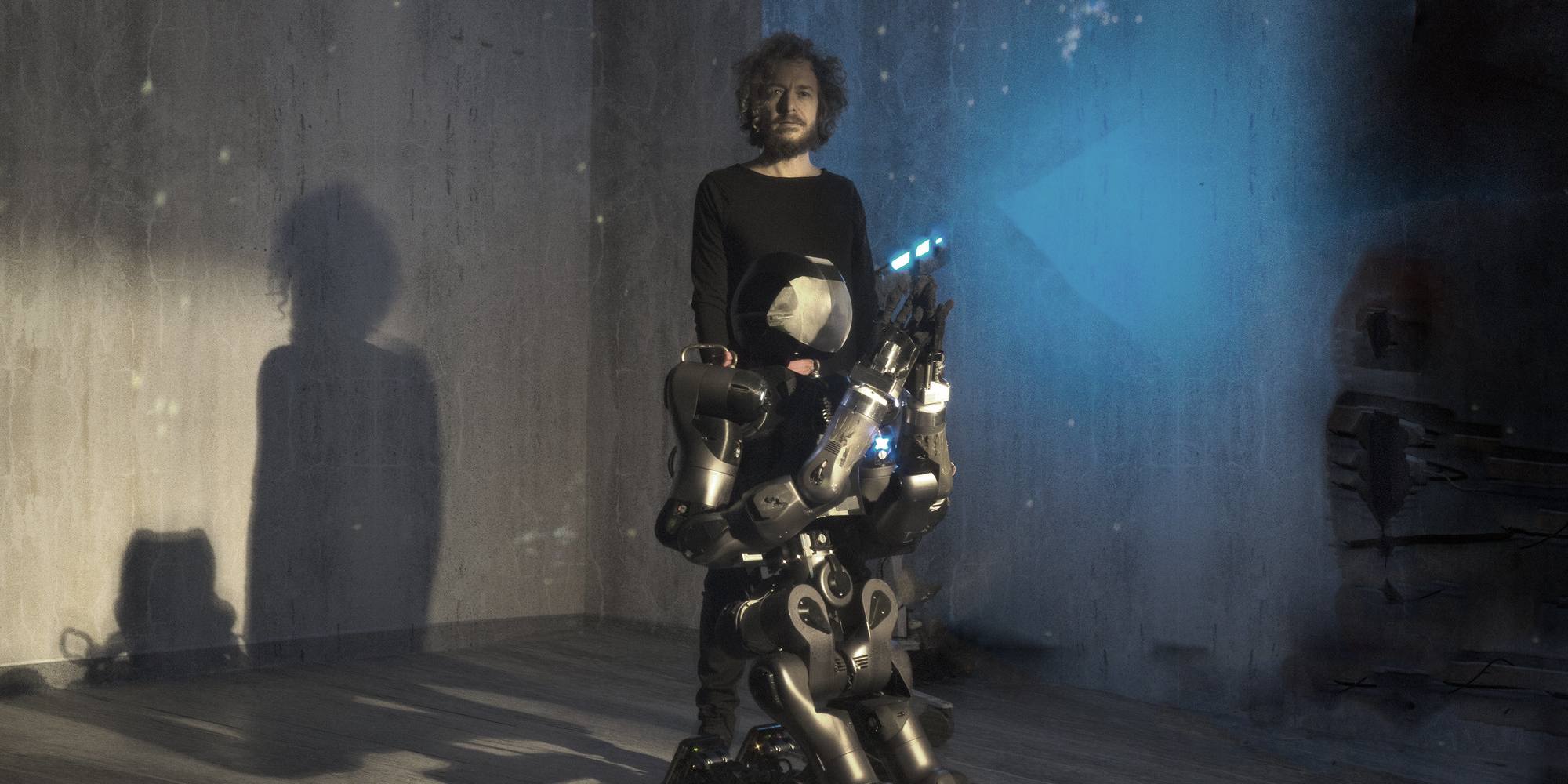 Camel Zekri's modal guitar playing is accompanied on keyboard by Marc Chemillier, supported by the Djazz system, which learns automatically by expanding its memory and following the tempo thanks to a score-following algorithm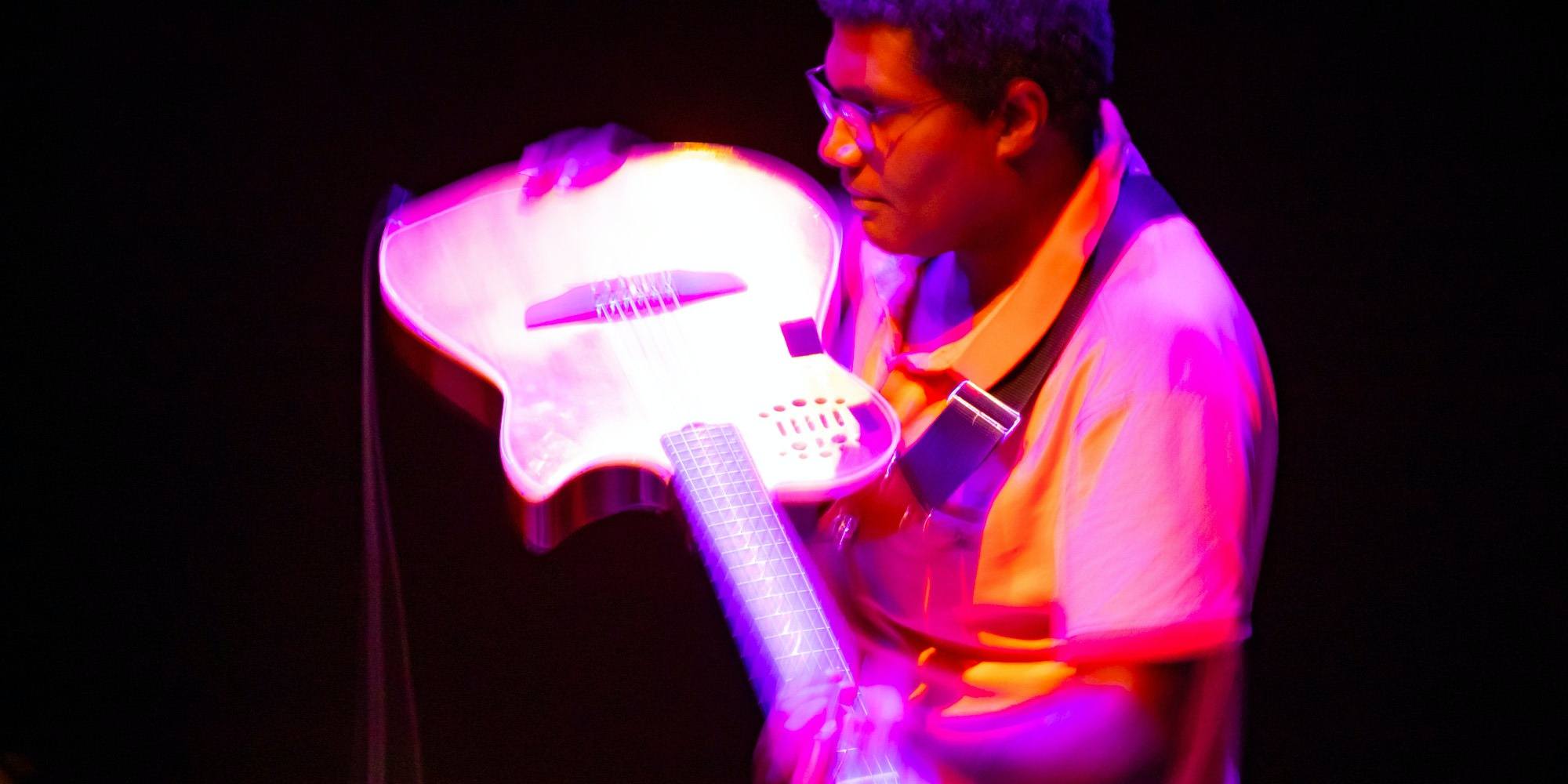 …is an interactive installation consisting of 12 horns that invites visitors into the gallery space to try out the collaborative work that uses artificial intelligence to create a sound experience for the visitors.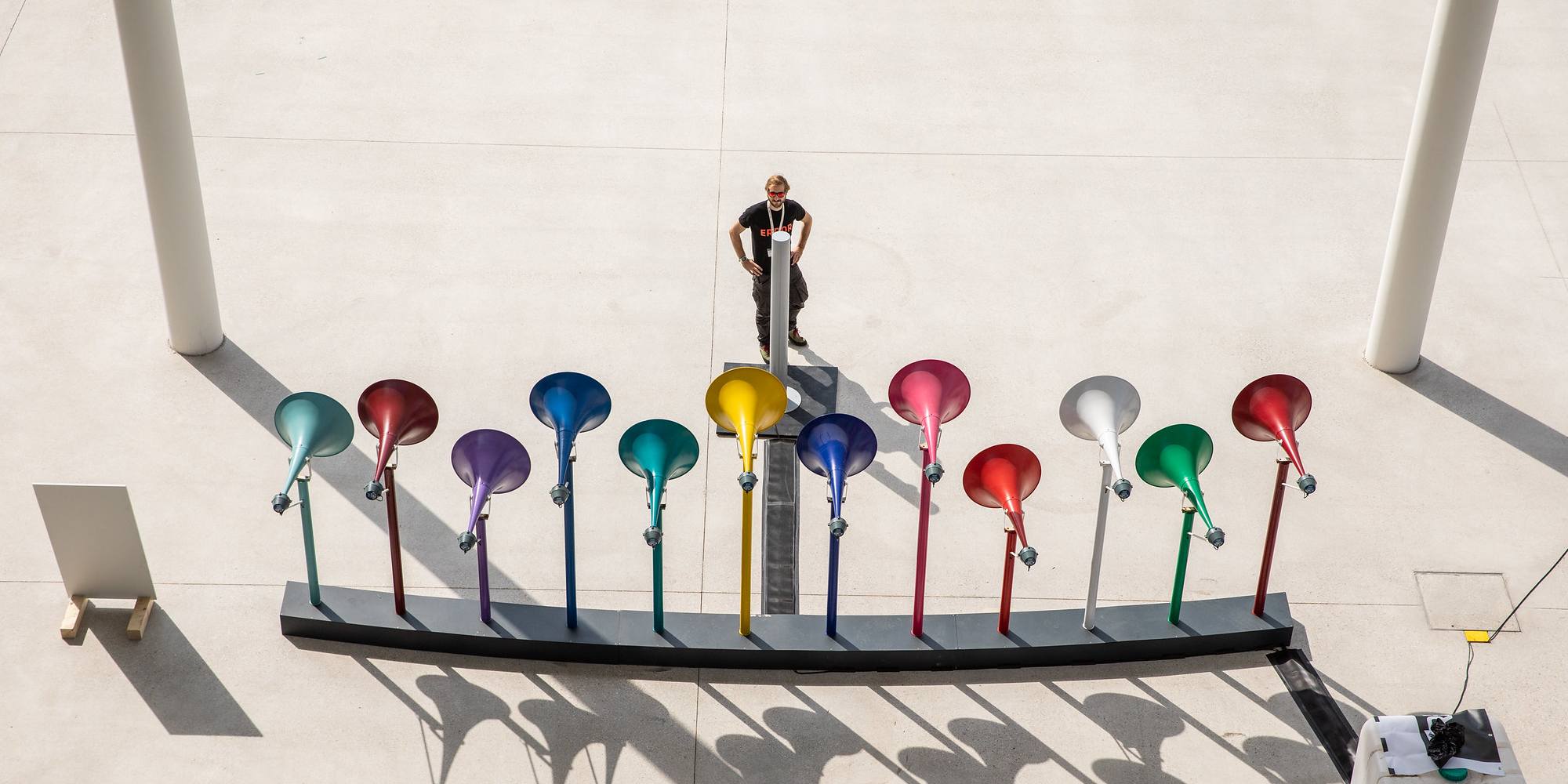 You've liked those projects and the topics of AI and music? Find out more about the AIxMusic Festival 2020 here!