From Tik Toks about plastic waste to accredited online courses in sustainability, the internet is disrupting how education about climate change is delivered outside of traditional institutions like schools and universities. In this panel discussion, we'll rely on the speakers experience to explore the pros and cons of using the internet when it comes to gathering information and turning it into knowledge, building communities of practice and linking it all back to local action.
This panel discussion will explore the impact of the internet on education models for climate change. From open resources, to online training and social-media powered snackable information, the internet has completely changed what universal and effective education models look like, or has it?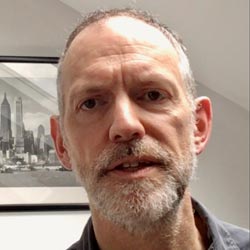 David Jennings (UK): David Jennings started his career as an occupational psychologist working in Human-Computer Interaction, and moved into online learning in the 1990s. He joined the Rebellion Academy team in 2019, and has helped develop the pedagogical design of their online training courses, particularly the quizzes and other interactive elements. His focus now is on making Rebellion Academy's content open and adaptable for other non-violent movements. In his day-job he helps his clients provide online courses for European trade unions.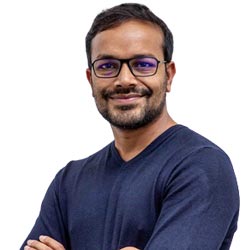 Anshuman Bapna (IN): Anshuman Bapna is the founder of Terra.do, an online climate school with the aim to transition 100M people into climate work. Founded in 2020, Terra runs programs on everything climate – from climatetech investing to regenerative farming – and has graduated hundreds of mid-career individuals from 25+ countries. They range from tech entrepreneurs to reformed oil & gas executives, journalists, policymakers, farmers and activists who have gone on to start climate companies or work at world-class climate organizations. Anshuman currently lives in Stanford University where his wife is finishing her PhD. He has two kids, and often finds himself taking climate inspiration (and career advice!) from them these days.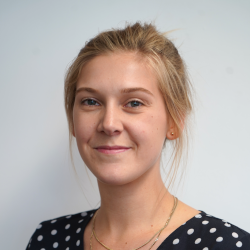 Emma Richards (UK): Carbon Literacy is a charity and social enterprise facilitating access to a days' worth of climate education for those who live, work and study. Emma is Project Leader for the Carbon Literacy Project. She oversees various internal projects, manages the website, invoicing, advocates for Carbon Literacy at external events and manages the ever-growing team. Emma has interest and experience in delivering Carbon Literacy training both face-to-face and in an online setting, which has sparked an interest in how best to engage our online audiences to encourage low-carbon lifestyle change, both at home, in the workplace and in the community.
Alexandra Deschamps-Sonsino (UK): Alexandra Deschamps-Sonsino is a London-based author, consultant and designer. She has worked for over 15 years across the intersection of climate change, ethics and technology and recently ran a virtual climate change themed residency for 15 creative practitioners.