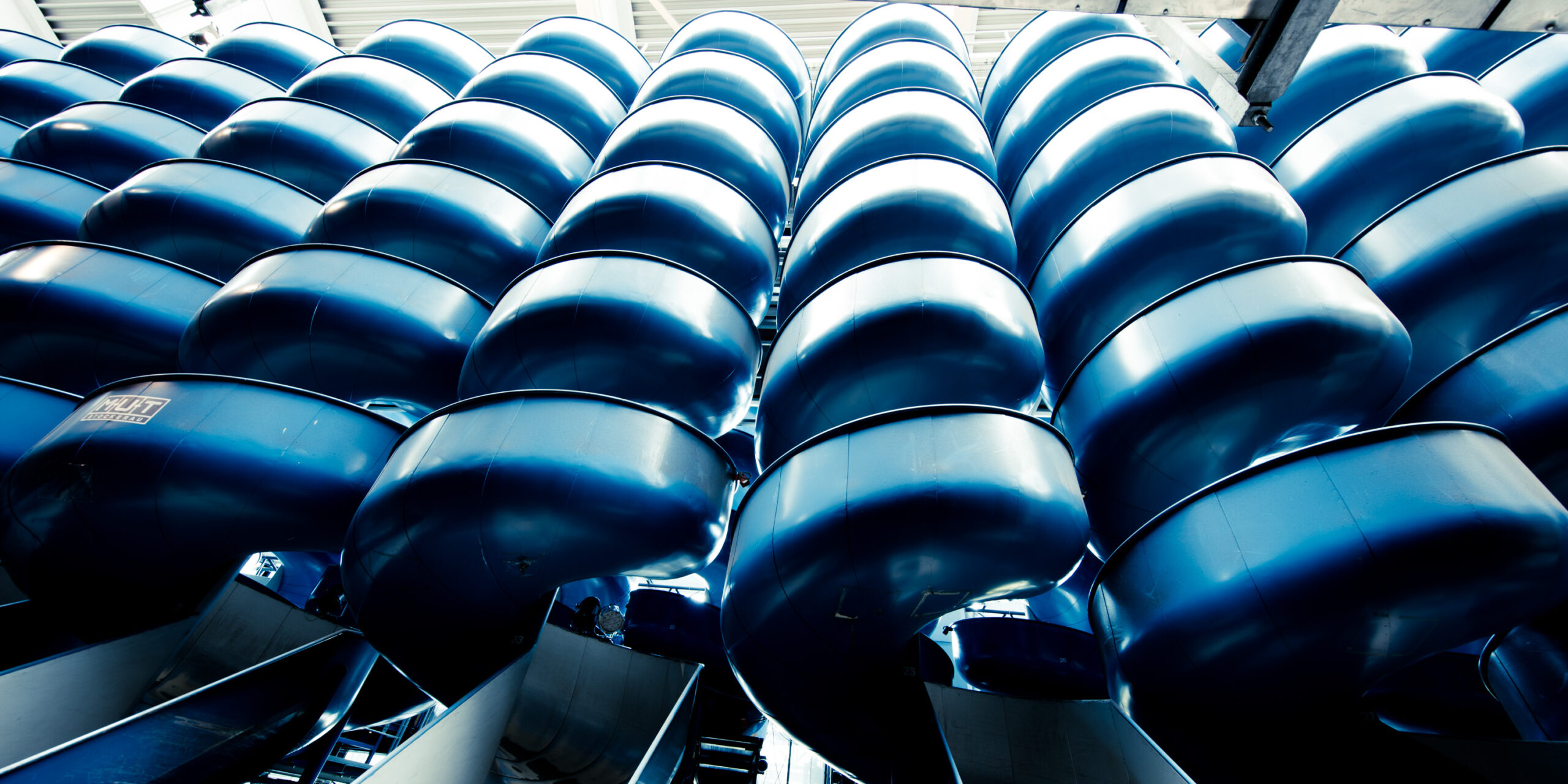 FAQ
2023 Ars Electronica Festival
Photo: tom mesic
General
From Wednesday, September 6, through Sunday, September 10, 2023, the next Ars Electronica Festival will take place at multiple locations in the city of Linz, Austria.
The program includes numerous exhibitions, concerts, talks, conferences, workshops and guided tours. In 2023, a total of seven locations in the Linz city area will be used for the festival – first and foremost the Ars Electronica Center and POSTCITY at Linz Main Station. Other festival hubs include the St. Mary's Cathedral, the University of Arts Linz, the Atelierhaus Salzamt, LENTOS Kunstmuseum, Tabakfabrik, Stadtwerkstatt and Anton Bruckner Private University at the foot of the Pöstlingberg. You can find out more on our Locations page.
The detailed 2023 festival program will be available on this website from the beginning of August. In the coming months, we'll be providing information about the first program points and highlights. A general overview of what you can expect at the Ars Electronica Festival can be found at ars.electronica.art/festival. In the meantime, follow us on social media and subscribe to our newsletter!
Tickets for the 2023 Ars Electronica Festival in Linz will be available for purchase in our Online Ticket Shop starting in mid-July. Festival and day passes will be offered again this year. It's also possible to buy tickets on site at the Infodesk in POSTCITY.
It is not possible to pass on the tickets. Please bring proof of identity with you.
Our publications will be distributed by the publishing house Hatje Cantz and will be available at various online bookstores and during the festival at POSTCITY from the end of August 2023. In our download section we will offer this for free download as a PDF file.
Festival in Linz
You can find an overview of all locations in Linz on our Locations page. We will announce further details such as the exact addresses and opening hours in the summer of 2023.
The Ars Electronica Center, parts of POSTCITY and other festival venues in Linz are largely barrier-free. However, since Ars Electronica also frequently plays host to unusual venues (i.e., venues designed for completely different purposes), it can occasionally happen that exhibition spaces are not accessible without barriers. We ask for your understanding!
We ask all international guests to travel as climate neutral as possible. For our European guests we recommend the great rail network.
Your journey to Linz, Austria:
By train: Take the ÖBB or the Westbahn to Linz main station. All festival locations can be easily reached by streetcar from the main station. You can find information about your train connection on www.oebb.at.
By plane: Blue Danube Airport Linz (LNZ) is located in Hörsching, 10 km from Linz. From there you can reach the city by bus, train or cab. Vienna International Airport (VIE) can be reached by direct train connections to Linz every hour. We recommend international guests who cannot avoid flying to offset their greenhouse gas emissions. For example, with a donation to Climate Austria to support Austrian environmental protection projects.
In Linz: All festival locations are in Linz and can be reached by public transport (streetcar, bus, train), by bike or on foot.
An overview of accommodations and hotels in Linz can be found on the pages of linztourismus.at/hotels. At linztourismus.at/wochenende weekend packages for city travelers are available. We recommend that international guests book their accommodation early and check the entry requirements to Austria in advance.
create your world is naturally an essential component of Ars Electronica this year as well. As usual, the program will invite children and young people to participate.
Unfortunately, it is not possible to bring dogs and other pets into the Ars Electronica Festival venues. However, assistance dogs are allowed.
Ars Electronica would like to inform you that photos will be taken at this event and published in the media of the organizers, regional media or media of the cooperation partners for the purpose of communicating the activities.
The current legal situation allows an unrestricted festival visit. In case of symptoms of illness (e.g. fever, cough, shortness of breath and breathing difficulties) we ask you to stay at home! Should new legal regulations come into force in the meantime, we will inform you here on a daily basis about the measures that have been introduced.
More questions?