Honorary Mention
Digital Violence maps the use of the malware Pegasus, developed by Israeli cyber-weapons company NSO Group, against activists, journalists and human rights defenders worldwide. To elucidate the extent of its reach and impact, the project produced a navigable digital platform, video investigations recounting the stories of targeted individuals, a sonic representation of collected data, and a video investigation presenting new research into the web of corporate affiliations within which NSO Group is nested. The project took shape during lockdown, and while reliance on remote communication made everyone all the more vulnerable to monitoring, a dispersed community of practice also began forming across borders and continents. Forensic Architecture joined forces with filmmaker Laura Poitras to speak with targeted activists from Saudi Arabia to Togo, and engaged investigators from The Citizen Lab and Amnesty International, famed whistleblower Edward Snowden and musician Brian Eno to map the global landscape of cyber-surveillance.
Jury Statement

People who speak up against human rights violations have become the target of Pegasus, a surveillance software that already gets applied in many countries around the world. This project tries to investigate how the NSO group that developed Pegasus, has spread in the last year and how it enables state terror. Targeted citizens took the risk of sharing their experience, making transparent who is profiting from surveillance. This project impresses with real-time data visualisation and comprehensive communication of research findings.

European Union Prize for Citizen Science Jury 2023 (Kat Austen, Lewis Hou, Pedro Russo, Andrea Sforzi, Stefanie Wuschitz). View full Statement here.

Credits
Support received from Eyebeam Center for the Future of Journalism, CyberPeace Institute, Amnesty International.
Biographies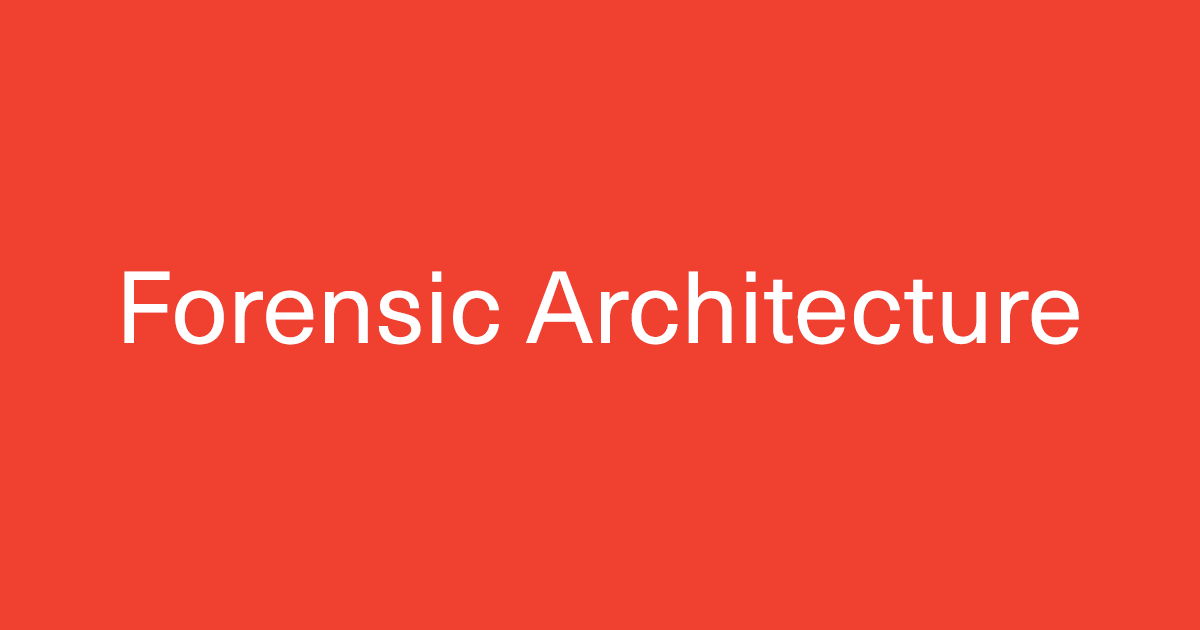 Forensic Architecture
Forensic Architecture (GB) is a research agency, based at Goldsmiths, University of London, investigating human rights violations including violence committed by states, police forces, militaries, and corporations. Forensic Architecture works in partnership with institutions across civil society, from grassroots activists, to legal teams, to international NGOs and media organisations, to carry out investigations with and on behalf of communities and individuals affected by conflict, police brutality, border regimes and environmental violence. Forensic Architecture's investigations employ pioneering techniques in spatial and architectural analysis, open source investigation, digital modelling, and immersive technologies, as well as documentary research, situated interviews, and academic collaboration. Findings from Forensic Architecture's investigations have been presented in national and international courtrooms, parliamentary inquiries, exhibitions at some of the world's leading cultural institutions, across international media, as well as in citizen's tribunals and community assemblies. Forensic Architecture was founded more than a decade ago, with its earliest projects dedicated to mapping the physical and architectural violence of Israeli settler colonialism in Palestine. With this new body of work, we map the way such forms of domination have migrated to the digital domain and been exported to other governments around the world.
forensic-architecture.org