Honorary Mention
The Paleo-Energy citizen science project, focuses on exploring alternative energy sources inspired by Technical Heritage. Through multidisciplinary collaboration, the project seeks to combine traditional knowledge with modern technology to develop innovative and sustainable solutions for energy production and consumption.
Citizen participation and engagement play a crucial role in the project's approach, as it works closely with local communities to identify their needs and concerns related to energy. By raising awareness and empowering citizens through workshops, exhibitions, and public events, we hope to create a more democratic and inclusive approach to the energy transition. The project also aims to foster a sense of collective ownership over the development of new energy systems, encouraging citizens to become active stakeholders in shaping the future of sustainable energy. Through its efforts, we strive to inspire new ways of thinking about energy.
Jury Statement

Our contemporary focus on innovation is challenged by this participatory research project, which asks: can we source sustainable energy with past inventions that never made it to the mainstream? Crowdsourcing technical relics to foster collective ownership of the solutions, the community started by artist and designer Cedric Carles searches for a shared future built consciously from past inspiration.

European Union Prize for Citizen Science Jury 2023 (Kat Austen, Lewis Hou, Pedro Russo, Andrea Sforzi, Stefanie Wuschitz). View full Statement here.
Credits
Paleo-Energy Team: Loïc Rogard, Thomas Ortiz, Eric Dussert, Lucile Nivelet-Etcheberry, Anaïs Chazel, Jean Dard, Simona Iliycheva.
Support received from Schneider Electrics Foundation (main sponsor), Ile-de-France Region, City of Montreuil, and DRAC Ile-de-France
Biographies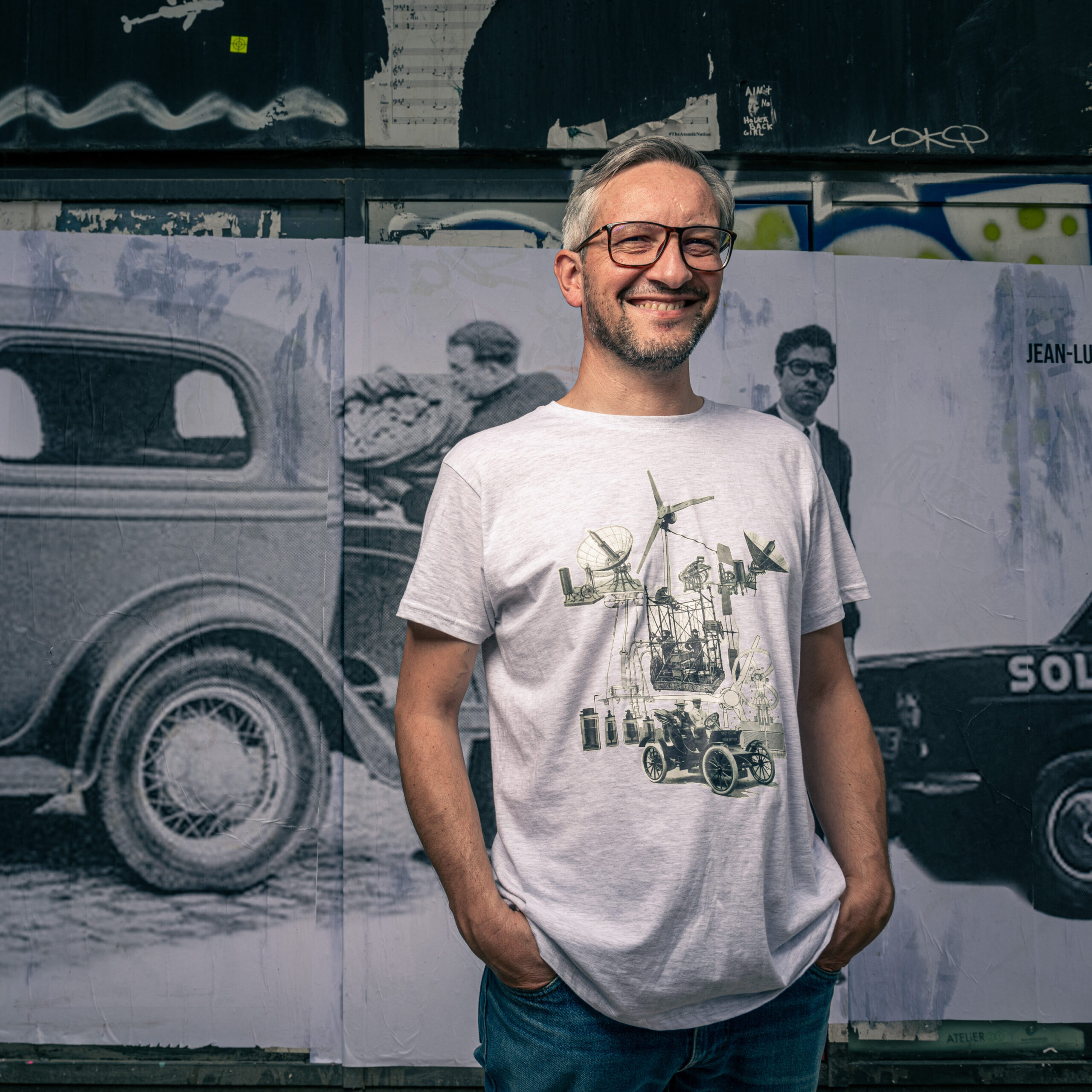 Cédric Carles
Cédric Carles (FR) is a Franco-Swiss artist and designer whose work centers around a global reflection on energy issues, specifically focused on new uses, creative and innovative goods and services, and the evolution of consumer mentalities. His approach is both experimental and academic, blending art, design, new technologies, social innovation, and sustainable development, while also being recreational, festive, and above all, a vector of social connection. Carles aims to sensitize and educate people on energy and material issues, open up new perspectives and reflections, and disseminate alternative practices, mobilizing all types of actors, including civil society, businesses, and public organizations. Ultimately, his goal is to change behaviors, have a social and ecological impact, change individual, collective, and professional practices, and accompany the mutation of society in its relationship with the environment. In addition to his official research, Carles works on developing a common scientific and technological culture that can be carried by and accessible to everyone.