Eine Podcast-Reihe, basierend auf einem Karten-Deck mit einer Reihe an Fragen, die die Roots and Seeds XXI Garten-Kartographie-Workshops in Barcelona, Linz und Paris 2021 entwickelt haben. Die Podcasts wurden mit Teilnehmer*innen der Workshops aufgenommen, die einige der Fragen aus dem Kartenspiel beantworteten: Wurzeln oder Samen? Essbar oder dekorativ? Nutzpflanze oder Unkraut? Wasser- oder Landpflanze? Die Besucher*innen sind eingeladen, das Spiel mitzuspielen und sich durch die eigene Subjektivität und persönliche Erfahrung mit Botanik auseinanderzusetzen.
Die Podcast-Reihe kann hier abgerufen werden: www.olats.org/roots-and-seeds-xxi-podcasts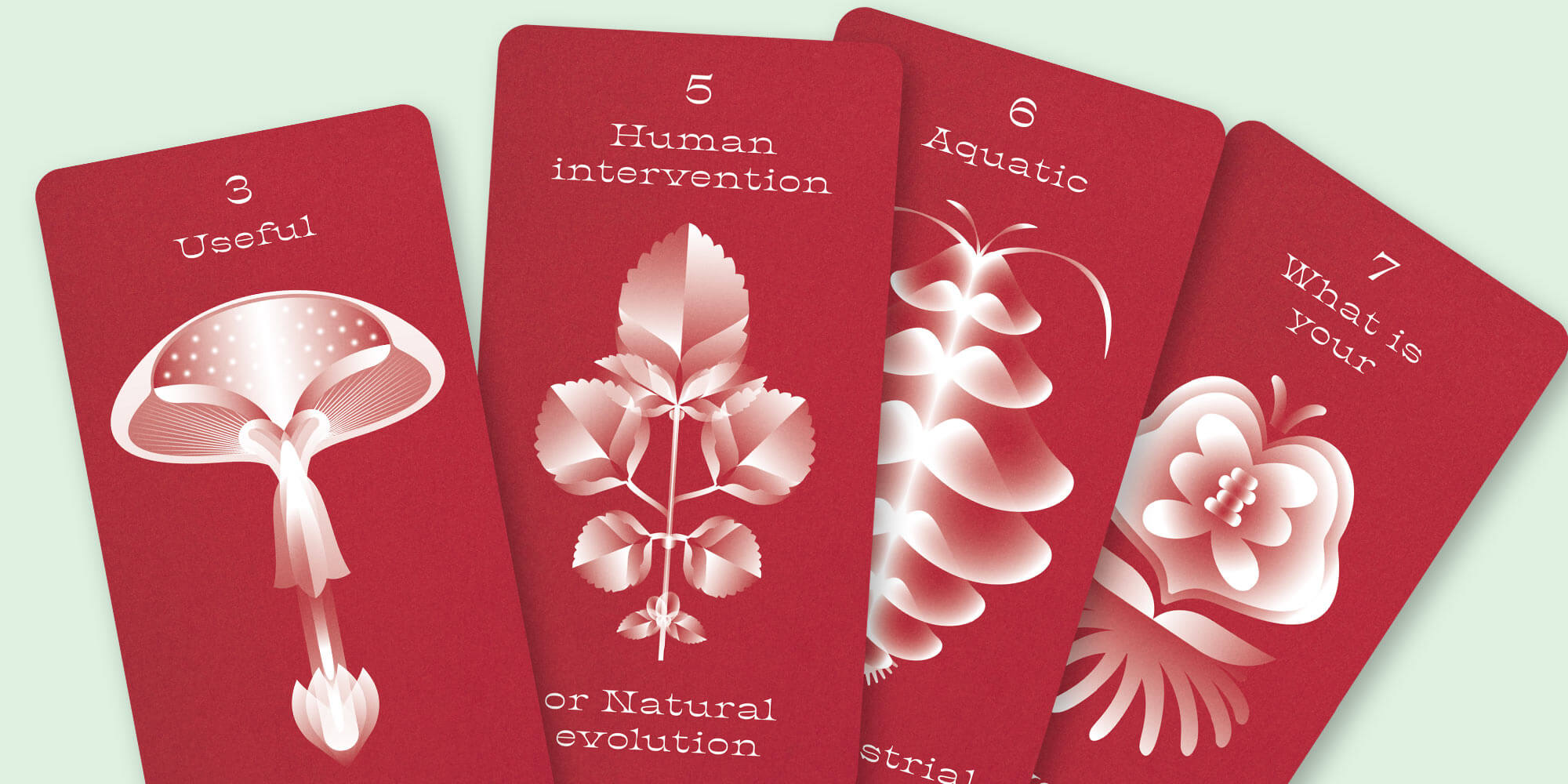 Credits
Graphic Designer: Perrine Serre (FR)
Sound Designer: Jean-Yves Leloup (FR)
Funded through the Roots & Seeds project. Roots & Seeds XXI. Biodiversity Crisis and Plant Resistance is co-funded by the Creative Europe Programme of the European Union.