Inspiriert von einigen Ideen von Nam June Paik und Jana Sterbark, verweist CHIMERA, EXPANDED BODIES auf eine biotechnologische poetische Erkundung, die hinterfragt, wie wir Leben definieren, was seine Grenzen und Möglichkeiten sind, und die das Hybride als zentralen Punkt setzt, um binäre Konstruktionen wie das Organische und Anorganische, das Biologische und Synthetische, den Körper und die Maschine zu destabilisieren.
CHIMERA, EXPANDED BODIES ist eine Klanginstallation, die aus einer Reihe von Bioautomaten besteht, künstlichen Gebilden, die lebende Materie enthalten und durch ihre biologischen Prozesse, die von Sensoren überwacht werden, performative Gesten erzeugen. Andererseits verfügen diese Körper über ein textil-taktiles Nervensystem, das vom Publikum aktiviert werden kann, um ihre Organe zum Klingen zu bringen. Abstrakte Körper, in denen der Herzschlag, der Puls, der Kreislauf, die Atmung und das Nervensystem zu einem hybriden, posthumanistischen Gebilde synthetisiert werden, das den Reizen anderer Körper gehorcht.
Biography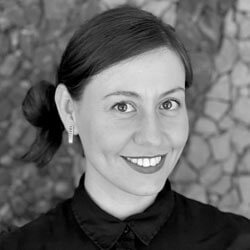 Amor Muñoz (1979) is an interdisciplinary Mexican artist who experiments at the intersection between art, technology and society. She has been a resident at the Bauhaus Dessau (DE) and recently at the Google Arts and Culture Jacquard Artist Residency (FR). Her work has been exhibited in various spaces such as: 21er Haus, Belvedere (AT); SFMOMA (US); MUAC (MX); Centre for Heritage, Arts and Textile, CHAT (HK); National Art Center, Tokyo (JP); G Museum Nanjing (CN) among others.
Credits
Chimera is a project by Amor Muñoz
Credits Engineering and programming: Pabel Lerma Barroso
Sound design: Rogelio Sosa
Renders: Luis Bolaños
Fabrication: Taller Dos Coyotes, Muuc Studio, Itayedzin Aragón & Do Studio.