The Empatree is based on a personality-like questionnaire. The result of the questionnaire is the personality of the participant reflected through a tree. Subsequently, the tree will "take root" in the AR environment where both participants and outsiders will be able to show empathy and solidarity with the feelings expressed in this digital medium by the action of "watering" the plant.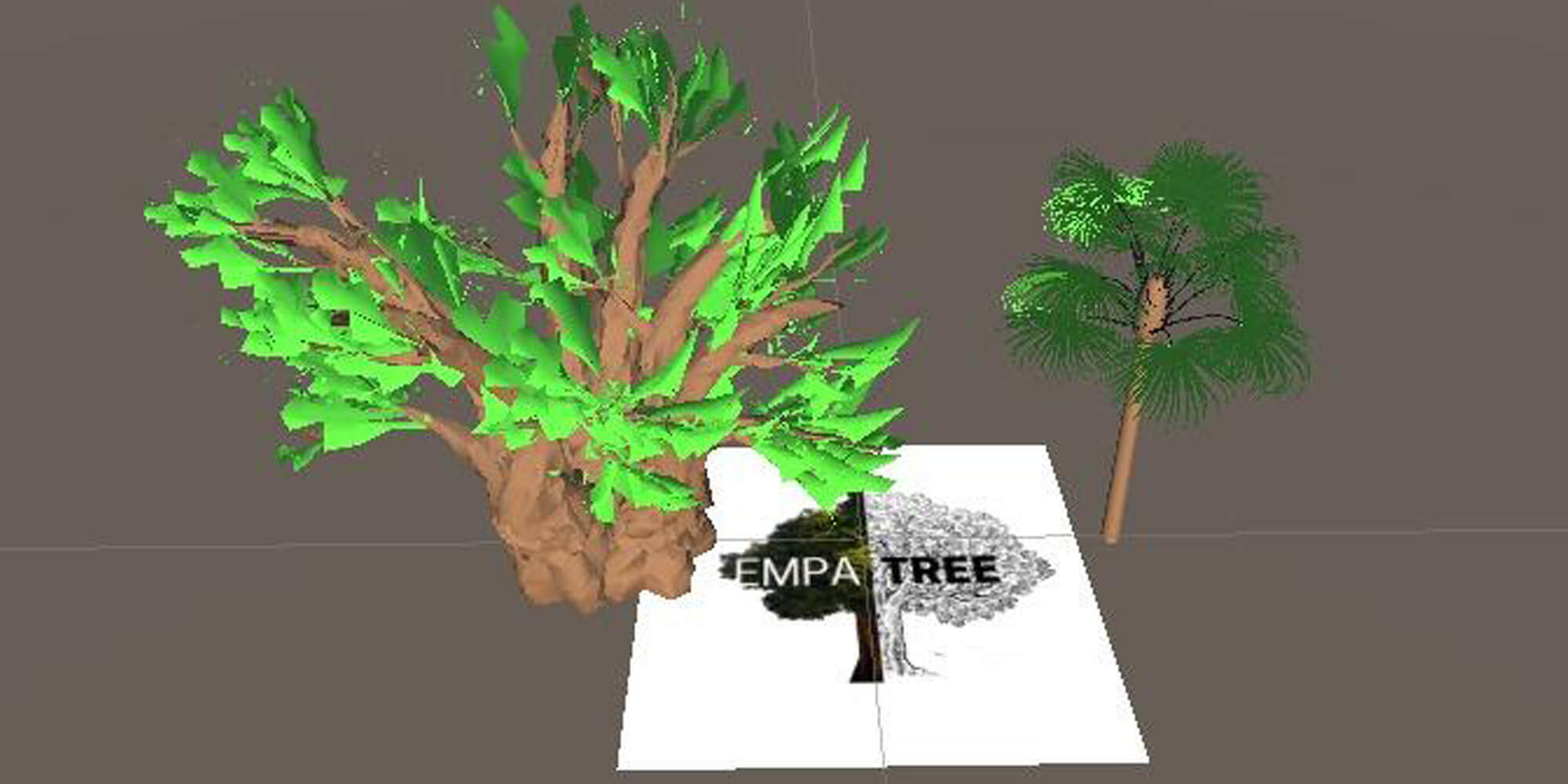 Biographies
Mihai Ștefăniță-Barbu understands the world through stories — for him, stories are what binds us together as people, through experience or imagination. His interest is in creating experiences, both on and off screen. Mihai has a degree in film directing (UNATC) and is currently pursuing a master's degree in New Media Design, out of a desire to operate in as many media as possible in order to deliver these experiences.
Andrei Cristian Florea is a 3D Environment Artist and VR developer specialized in creating photo-realistic environments using Unreal Engine 4.