Panel Discussion
In this age of visual information inundated with text and images, what are new methods and media for thinking deeply about facts and issues rather than simply consuming and reacting to news? The "Media of the Future" session will focus on Artistic Journalism: the act of creating social dialogue through artistic expression, investigation, inquiry, and action. We focus on creative questions that artists generate in these uncertain times and envisioning the future through these questions.
Chair:
Nicolas Naveau (FR/AT), Ars Electronica Futurelab
Program
14:00–15:30
Media of the Future – Panel Discussion (EN)

Symposium with:
Rashin Fahandej (US/IR) – Professor of Emerging and Interactive Media at Emerson College, Research Fellow at MIT Open Documentary Lab
Sarah Kriesche (AT) – journalist for the science department of the Austrian public radio station "Ö1"
Oishi Nobuyuki (JP) – Sr. Producer, Digital Business in Nikkei Innovation Lab
Joanna Wright (GB) – artist and documentarian, fellow at MIT Open Documentary Lab, USA, Honorary senior research fellow Bangor University, UK
Takeshi Yamada (JP) – Senior Fellow at NIKKEI innovation lab, Museum curator, Master of Fine Arts

Q & A
Biographies
Nicolas Naveau (FR/AT) studied art at the Fine Art School in Angers, France. From 1997 to 2002 he worked as a course instructor for French culture (art history, comics, cinema) at the Centre for Adult Education in Vienna. Due to his interests and skills in the fields of art, graphic and information design, he became a freelancer for Ars Electronica in 2002. Since 2006 Nicolas Naveau has been working as an artist and senior researcher in the field of information design at the Ars Electronica Futurelab. His current focus is on the threat of collapse-especially climate-related collapse-and how to communicate it. He is co-founder of the Ars Electronica Happy Collapse group.
Rashin Fahandej (US/IR) is an Iranian-American immersive storyteller and cultural activist. Fahandej's artistic initiatives are multiyear experimental laboratories for collective radical imaginations of social systems, using counter-narratives of care and co-creation. Her projects center on marginalized voices and the role of media, technology, and public collaboration in generating systemic change. Fahandej is the recipient of Prix Ars Electronica Award of Distinction and Foster Prize at the Institute of Contemporary Art, Boston. She has served as a Boston Mayor's Office Artist-In-Residence and lead artist at American Arts Incubator Austria at ZERO1 and the U.S. Department of State's Bureau of Educational and Cultural Affairs. Fahandej is the founder of "A Father's Lullaby, a multi-platform, co-creative project that highlights the role of men in raising children and their absence due to racial disparities in the criminal justice system." A proponent of "Art as Ecosystem,"she defines her projects as "Poetic Cyber Movement for Social Justice," where art mobilizes a plethora of voices by creating connections between public places and virtual spaces. Fahandej is a research fellow at MIT Open Documentary Lab and an assistant professor of emerging and interactive media at Emerson College. At Emerson College's Department of Visual and Media Arts Fahandej has launched a pioneering XR co-creation documentary initiative in partnership with Federal Probation Office's Nurturing Fatherhood Program, where students, formerly incarcerated fathers, and probation officers co-create personal documentary projects using AR, VR, and 360° technology.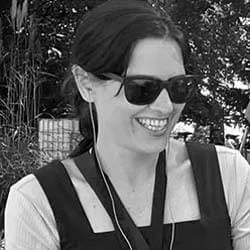 Sarah Kriesche (AT) is working as a journalist for the Austrian public radio station "Ö1", covering the progress of IT in industry, economy, research and politics. Some stations of her professional career include the ORF radio-program "Nachbar in Not", which reported in six languages (on short and medium wave) current events in Southeastern Europe in 1999. For her radio-series "Vielfalt in Wien" (portraits of Viennese who also have cultural roots in other countries, portraying how this cultural togetherness enriches the city and its life-quality) she received the "Prälat Leopold Ungar Anerkennungspreis". Her feature "Zeitreise Überwachung" (covering the history of surveillance in Austria) won the Hamburg "surveillance studies price" in 2017. Nowadays, working in the science department of Ö1, her focus is on technical innovations and their impact on society.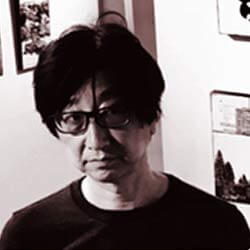 Nobuyuki Oishi (JP) is a senior producer of Nikkei Inc., a Japanese business and financial newspaper. He is currently in charge of developing new digital media, including video and audio. Working as a newspaper and television journalist for over 30 years Former Nikkei's Sydney Bureau Chief covering the South Pacific. He is the author of "Yellow Australia: From White Australia to Yellow Australia"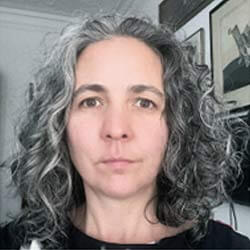 Joanna Wright (GB) Is a Welsh documentary artist who works with photography, film, archives, and digital platforms, often working on long term collaborations with communities, collections and scientists, on projects that re-examine established narratives. She is a fellow at the MIT Open Documentary Lab, USA & honorary senior research fellow at Bangor University, Wales.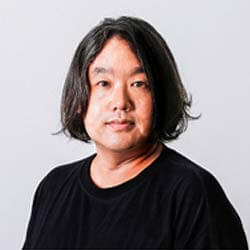 Takeshi Yamada (JP) is a Senior Fellow at NIKKEI innovation lab. He is specialist for technology and art, being awarded for Awards of Spikes Asia, AD STARS, EPICA, Global SABREs World's 40 Best Campaign and more.